International trade agreements typically only pique the interest of trade experts, economists or diplomats. One trade agreement, however, has become a household name in the United States – the North American Free Trade Agreement or NAFTA.
Signed into law in 1994, NAFTA made it easier to trade between Mexico, U.S. and Canada. While no trade agreement is perfect, at GE we believe that NAFTA has been very positive for North America, the U.S. economy, and our company. It has expanded markets for GE's products and enabled us to become more competitive globally, supporting thousands of jobs in the U.S. and abroad. Having said that, the world has changed dramatically over the last 20 years, and it's good that our government is looking to upgrade this critical trade agreement.

Mexico and Canada are both top 10 export markets for GE, and our teams in all three countries work together on products that we sell around the world. These operations are not driven by low labor costs; rather, they are state-of-the-art facilities with world-class technical capabilities. For example, our Engineering Center in Queretaro, Mexico and our Aviation manufacturing plant in Bromont, Canada both work with manufacturing facilities across the U.S. on products that are sold around the world. Working together, and drawing on the unique strengths of each market, makes us more globally competitive and creates jobs in all three countries.

GE recently submitted to the U.S. Government our ideas on how to upgrade NAFTA. We were not alone – over 12,000 individuals and organizations submitted comments!

Our key recommendations include:

Embrace Joint Competition

We live in an increasingly competitive world. China and the European Union have emerged as strong competitors in part because they allow for the easy movement of goods and investments across large internal markets. This allows manufacturers to make and sell products in the most efficient way possible. Germany, for example, would be less of an industrial powerhouse if it could not draw on nearby supply chains or sell finished products to fellow EU countries. The U.S., Canada and Mexico can compete far more effectively together than in isolation when we combine our energy resources, human capital and technology strengths.

Integrate North American Energy to Lower Costs

The energy outlook in North America is fundamentally different today than when NAFTA was first negotiated. Mexico has opened its market to competition, spurring investment and increased efficiencies. Across North America, technological advancements continue to lower prices and bring us closer to complete energy independence. Energy can be an enormous strategic advantage for North American manufacturing in competing globally, but we need to capture the scale and efficiencies from a truly integrated market. An upgraded NAFTA should include provisions that continue the positive trend of energy integration so manufacturers can compete and create jobs with the most efficient and least expensive energy in the world.

Seize the Opportunities of Digital Trade

Digital technologies are evolving quickly and creating exciting opportunities for companies across industries, including GE. Much of this progress has happened since NAFTA took effect. An upgraded agreement should address new issues such as data flows across borders, e-commerce and cyber security in a manner that allows all three countries to lead the world in digital innovation.

As one of America's largest manufacturers we will continue to provide our experience and perspective to this important process. This is a unique opportunity for North America to further increase its role as a leading manufacturing region.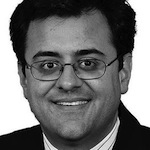 tags