When the Dubai-based carrier flydubai started looking for new ways to make decisions based on the terabytes of data coming from its planes and pass the savings on to customers, the carrier did something unusual: It sat down with engineers from GE Aviation, the company that makes jet engines for many of its planes. GE has recently invested $1 billion in software and started collecting and analyzing data from passenger jets, power plants, medical scanners and other industrial machines. Predix, GE's industrial-strength open and configurable platform for the Industrial Internet, could also do the trick for flydubai.
For GE, the meeting, which took place earlier this year in the United Arab Emirates, was a new twist on GE founder Thomas Edison's adage "I find out what the world needs, then I proceed to invent it." GE Aviation's Chief Digital Officer Jim Daily says the company is now finding out what his customers need and then collaborating with them on a solution. "It's a completely different approach than what we have done in the past," he says. "We are sitting down with customers with no commitments to discuss working together on dynamic issues."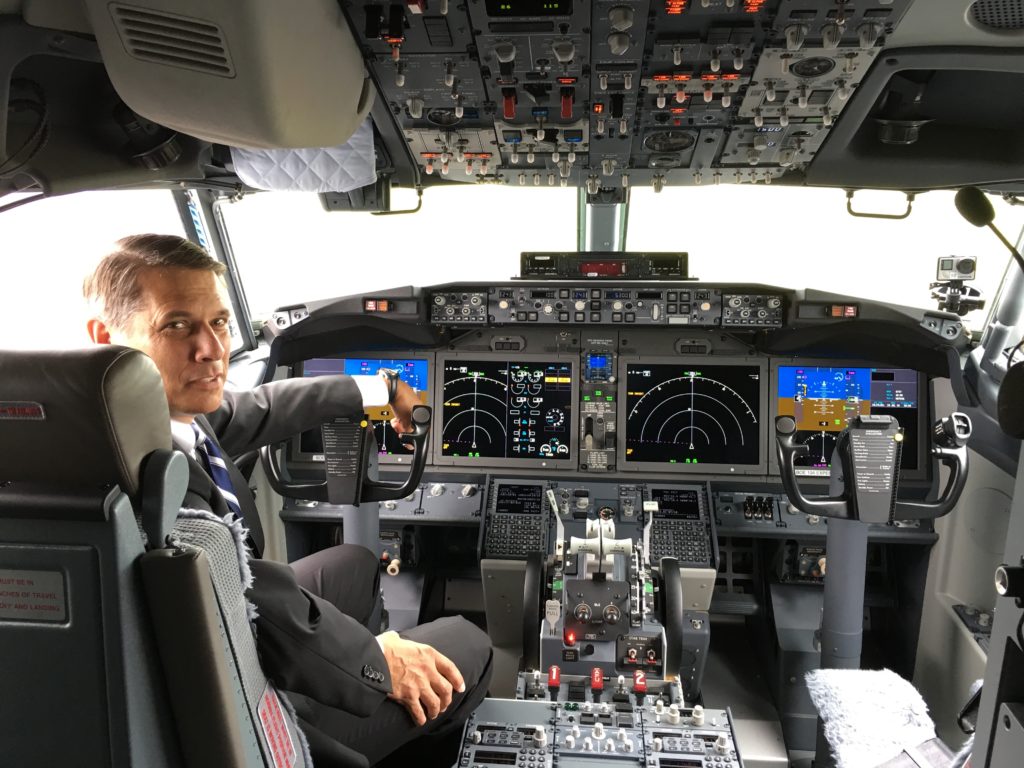 Top image: flydubai is using software and data analytics to optimize its fleet. Image credit: flydubai Above: Boeing test pilot Ed Wilson inside the digital cockpit of the company's next-generation 737 MAX jet at the Farnborough Airshow. Image credit Yari Bovalino

After hearing about flydubai's priorities, GE engineers set about developing new software on Predix, which allowed them to turn data streaming in from planes, airports and third-party providers such as weather data companies into insights for better and faster decision-making. They built a prototype within a fortnight and then spent the next five months tuning the program with the airline. The system, which is called Network Operations Insights, officially launched in late June and now supports the airline's fleet of more than 50 planes.

Flydubai is well-known in the region, with a fleet of new Next-Generation Boeing 737-800s with a flying radius of up to six hours from Dubai. Although it started commercial operations only in 2009, it now has more than 1,700 flights weekly to more than 90 destinations as far apart as Addis Ababa, Belgrade, Kuwait and Mumbai. The new software allows operators to review their options on large centralized displays in real time.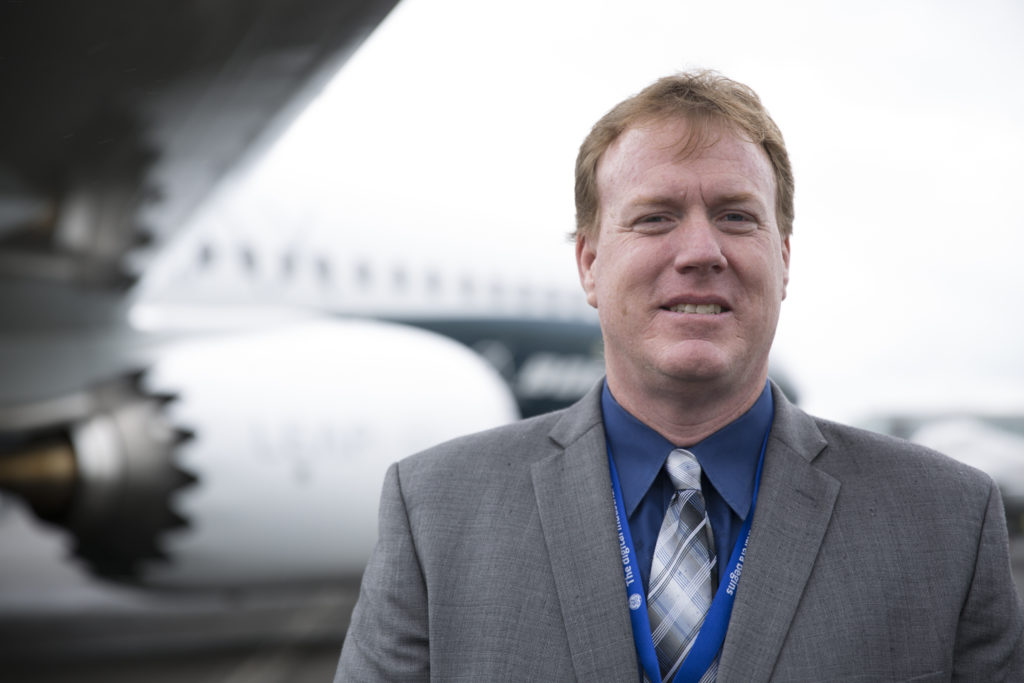 "The obvious way to make a leap forward is to use the megabytes of data flying around an airplane at any given time," says GE Aviation's digital chief Jim Daily. "It's just a matter of harvesting it and using it in a way that makes the overall industry more efficient." Image credit: Adam Senatori for GE Reports

Daily has partnered with GE Digital to open five global customer collaboration centers. The first launched in November 2015 in Dubai, and a second just opened in Paris. A third will begin operating in July in Shanghai, followed by another later this year in Austin, Texas. The centers will help customers achieve greater fleet intelligence and operational insights by connecting data, developers and the Predix platform. The software and the analytics mean real money. GE says the software can increase airline productivity by 2 percent on average and revenues by 1 percent.

This is real money. In 2014, airlines spent $4.3 billion of fuel while planes idled on the tarmac. GE estimates that a 1 percent reduction in jet fuel use could save the global commercial aviation industry $30 billion over 15 years.

Daily says GE is now collaborating with one airline customer on a Predix solution that provides pilots with instant flight performance feedback once they have landed. The mobile phone app will show pilots how they operated the flight and how they can improve everything from passenger comfort to fuel efficiency. Another customer wants to track the passenger experience and how the airline matches up to those expectations. "The whole idea of our collaboration centers is not to go in like traditional GE saying, 'We've got the answer even though we don't know what the question is yet,'" Daily says. He says that most airlines are already working on their biggest issues and that GE can support and speed up those efforts.

The software for flydubai is just one example of how GE and airlines are using Predix to turn real-time operational data into actionable insights. For example, Southwest Airlines manages a fleet of nearly 700 Boeing 737s, using GE analytics to discover how decisions on each flight may have altered its profitability. Australia's Qantas, EVA Air, AirAsia, Swiss International Air Lines, Zhejiang Loong Air and SpiceJet also use the system.
Categories
tags