Red Auerbach, the Boston Celtics' legendary coach, said that all records were made to be broken. GE, which is moving its headquarters to Beantown, should feel right at home.
GE technology has been listed in the Guinness Book of World Records for years. In 1963 a locomotive powered by a pair of its J47 jet engines became the world's fastest jet-propelled train. In 2002, the GE90-115B engine powering many Boeing 777 passenger jets locked up the title of world's most powerful jet engine. Last June, GE's HA gas turbine at an EDF power plant in Bouchain, France, got the nod from Guinness as the world's most efficient combined cycle power plant.

The HA turbine clocked in at 62 percent efficiency, but that record's unlikely to remain intact for long. That's because GE Global Research labs are applying the next generation of space-age materials called ceramic matrix composites (CMCs), new combustion technologies, and other technologies to push tomorrow's turbine efficiency to 65 percent.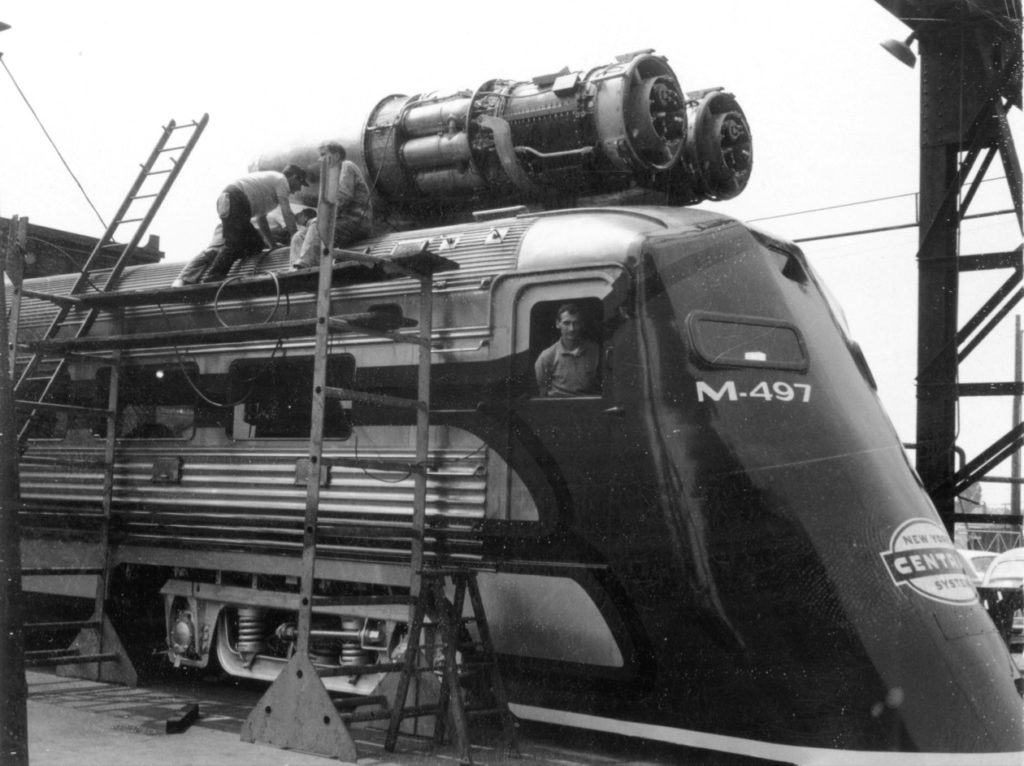 Above: The GE-powered jet train is in Guinness World Records. Image credit: Down Wetzel Top: EDF's Bouchain power plant using GE gas turbines became a Guinness record holder in June. Image credit: Tomas Kellner/GE Reports

The GE labs just entered into an $8.4 million partnership with the U.S. Department of Energy (DOE) and Clemson University to develop CMC turbine nozzles for the HA gas turbine. The project is part of several others the department is supporting to improve gas turbine efficiency.

"Achieving just a 1 percent efficiency gain at the scale GE turbines work at is huge," says John Lammas, chief technology officer for GE Power. "To put it in perspective, a 1,000-megawatt power plant using a pair of GE's HA turbines could save $50 million on fuel over 10 years."

CMCs are an excellent example of technology benefiting multiple GE businesses and the GE businesses learning from one another. GE's research and development of CMCs started more than 30 years ago, also with DOE support. GE gained is first operational experience with the material on prototype parts in gas turbines. This paved the way for CMCs to make their mark in jet engines, where they provide a lighter, more heat-tolerant alternative to the metal parts they're replacing. The lighter weight and higher heat translate into efficiency gains that can represent billions of dollars in fuel savings and lower emissions for the industry.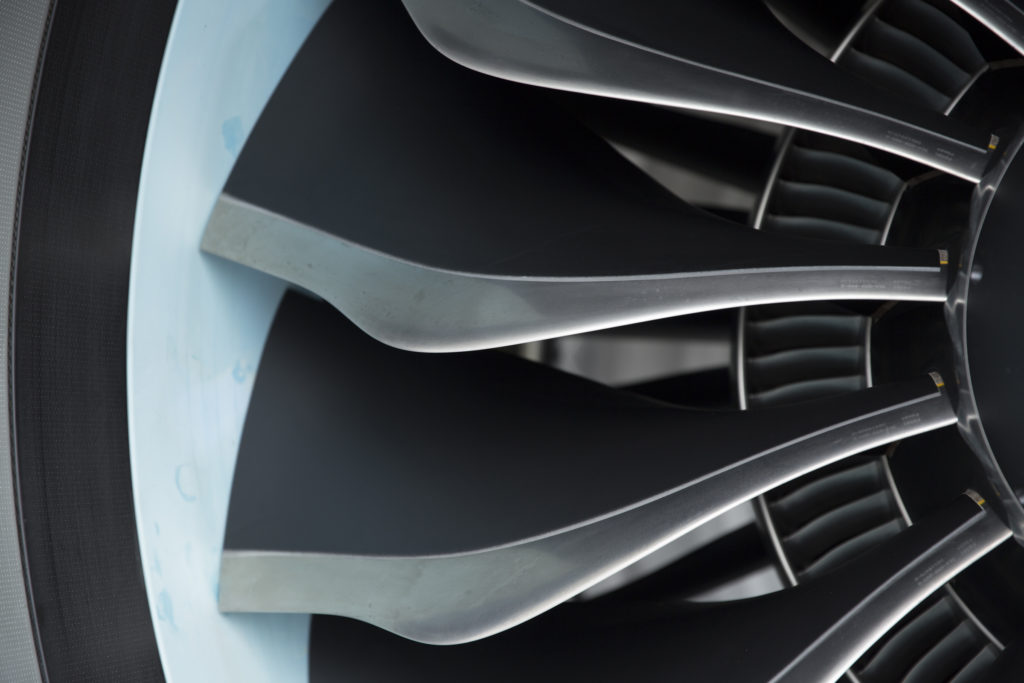 The LEAP jet engine has CMC parts inside. Image credit: Adam Senatori for GE Reports

Building on the GE Aviation successes, and with this new DOE award, GE researchers are hoping to achieve the same benefits in GE's gas turbines by replacing turbine nozzles made from high-grade metal alloys with CMC nozzle. But the new CMC gas turbine nozzles will be much larger and more complex, pushing the learning curve further.

But it's not just the technology that matters. Speed is important, too. Lammas said that it used to take a decade to get a 1 percent increase in efficiency. "But with our Bouchain plant, we went from approximately 60 percent to more than 62 percent efficient in just six years," he said. "Now, we're looking ahead to be able to set new records in power-generation efficiency with the development of CMC parts for gas turbines," says Don Lipkin, who works as a senior principal scientist in the Ceramics & Metallurgy group at GE Global Research.

In addition to the CMC project, the DOE also picked GE to lead a gas turbine efficiency project focused on developing an advanced combustion part to more optimally manage the mix of fuel and air in the combustion process. This is another critical step in achieving higher turbine efficiency.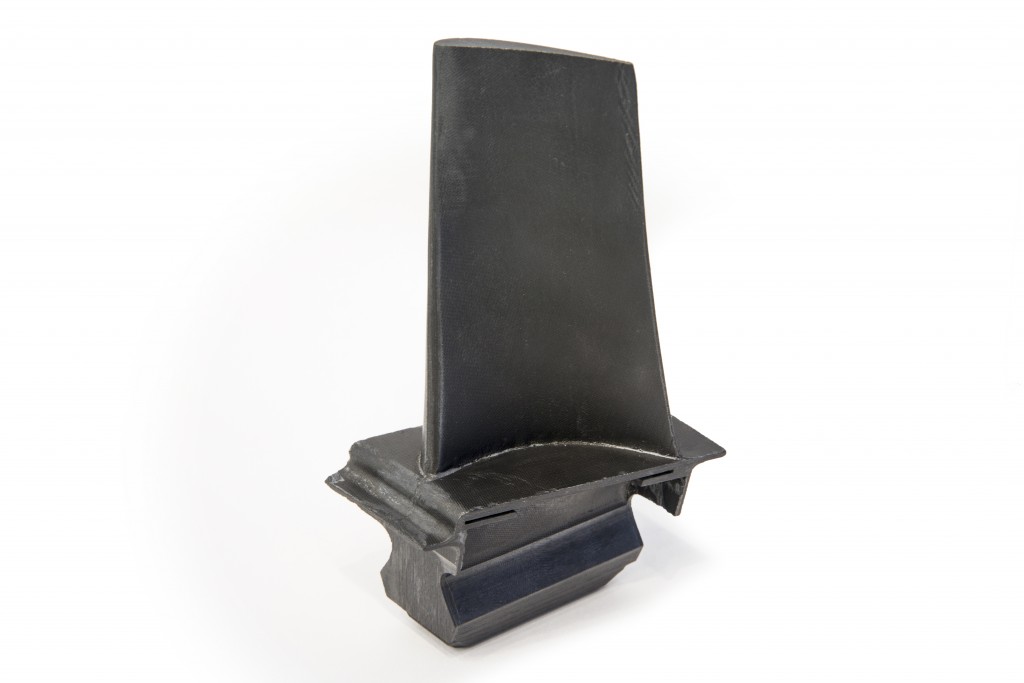 A jet engine turbine blade made from CMCs. Image credit: Adam Senatori for GE Reports
Categories
tags