The writer H. L. Mencken quipped that conscience was a mother-in-law who never left. Sam Onukuri can say the same thing about inspiration, and he means it literally.
Onukuri and his team at Johnson & Johnson's 3D Printing Center of Excellence are developing ways to 3D-print customized surgical tools and implants — including those for patients like his mother-in-law, who had both of her knees replaced. "If there was a customized 3D-printed knee available then, I believe her pain and the recuperation time could have been reduced," he told a company blog. "Through 3D printing technology, we can print exactly what the patient needs to replace the degraded bone. The implant can be made based on a CT or MRI scan from thousands of miles away."

Earlier this year, Onukuri, a mechanical engineer specializing in metallurgy, and Joseph Sendra, the global vice president for manufacturing, engineering and technology at J&J, spent time at GE Healthcare's advanced manufacturing lab in Waukesha, Wisconsin, which is stocked with 3D printers, robots and other advanced technology. The additive manufacturing industry, a catchall term that includes 3D printing, is quickly maturing, and both companies want to stay in the vanguard of the field by sharing insights. "To make products now, we have large factories that require a significant investment," Sendra says. "With 3D printing, we can potentially move manufacturing to a very small footprint, doing the same thing closer to the customer. That means products do not need to be shipped as far, and there's a faster turnaround."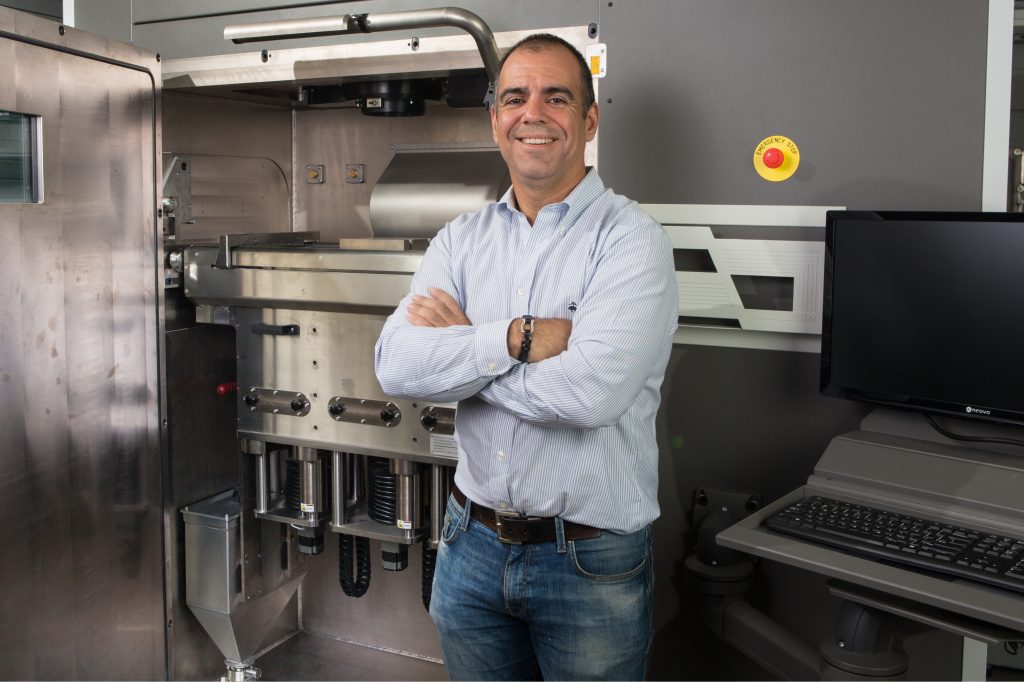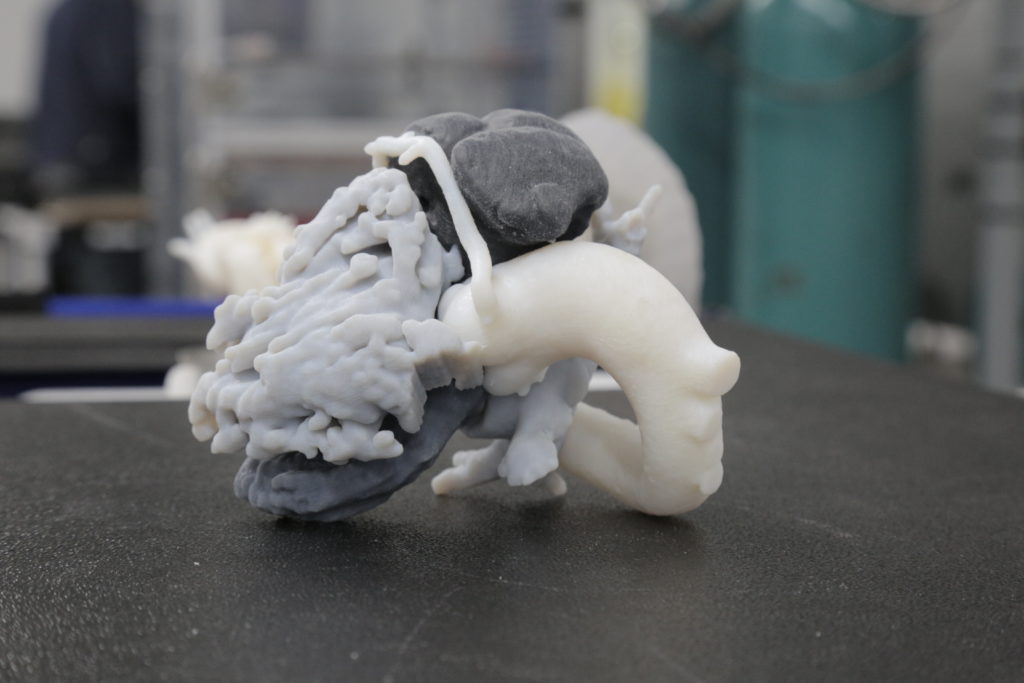 acquired by a CT scanner. GE engineers are looking for ways to convert data from GE Healthcare's imaging machines into digital files that can be printed. The models could one day help doctors prepare better for surgery. Images credit: GE Reports.
tags