This Thursday, GE will hold its annual Investor Conference at GE Aerospace's Customer Technical Education Center and nearby manufacturing facilities in Cincinnati and will feature keynote presentations from GE Chairman and CEO and GE Aerospace CEO Larry Culp, GE Vernova CEO Scott Strazik, and leaders from both businesses.
The Investor Conference is a chance for the company to feature the wide array of technologies at the core of its businesses as it continues on the path toward the planned separation into GE Vernova, GE's portfolio of energy businesses, and GE Aerospace as independent companies sometime in early 2024. Investors and members of the media will be treated to a selection of those technologies — from some of the world's most powerful jet engines to advanced fuels to technologies and software solutions that are addressing the electrification imperative. See our snapshots below, with links to the full stories on GE Reports.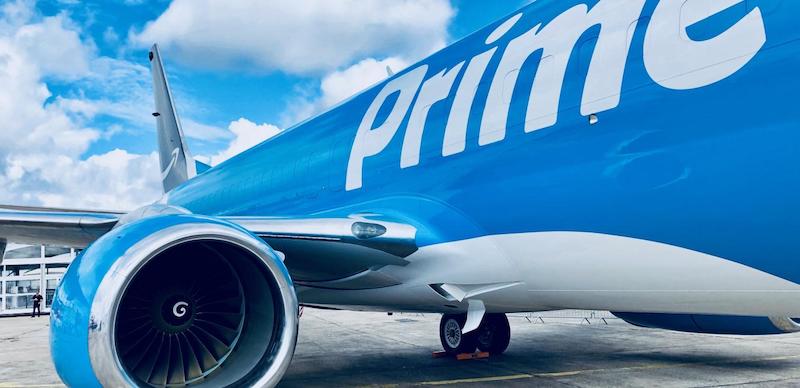 In 2019, CFM International, a 50-50 joint venture between GE and France's Safran Aircraft Engines, signed the single largest jet engine order in history. The following day, the company topped that achievement. Both were deals for the CFM LEAP engine, which uses space-age materials called ceramic matrix composites and state-of-the-art manufacturing processes such as 3D printing. The LEAP engine has 15% better fuel efficiency than its predecessor and best-in-class utilization. Learn more about the past and future of CFM's LEAP engine here.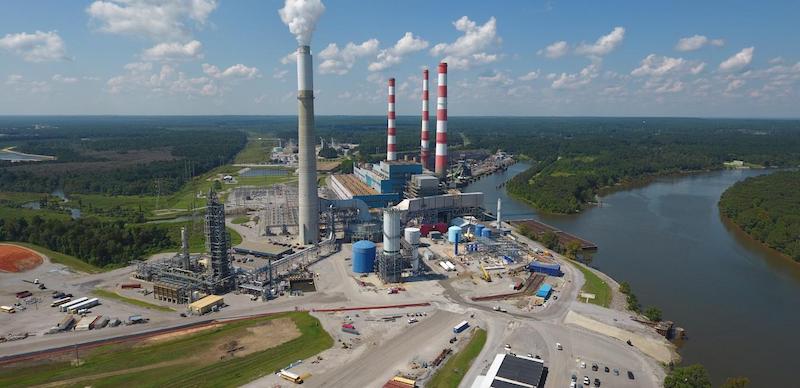 In 2022, the Department of Energy announced that it would be funding a GE-led study looking at ways of lowering the cost of CCUS while reducing CO2 emissions from natural gas power plants by up to 95%. GE engineers and their peers from Southern Company, Linde Engineering, BASF, and Kiewit expect to spend 18 months studying the engineering, cost, and integration of the proposed CCUS project at the James M. Barry power plant in Alabama, with the goal of preserving the availability and dependability of natural gas combined-cycle plants that are crucial to helping bring more weather-dependent renewables online. Read more here.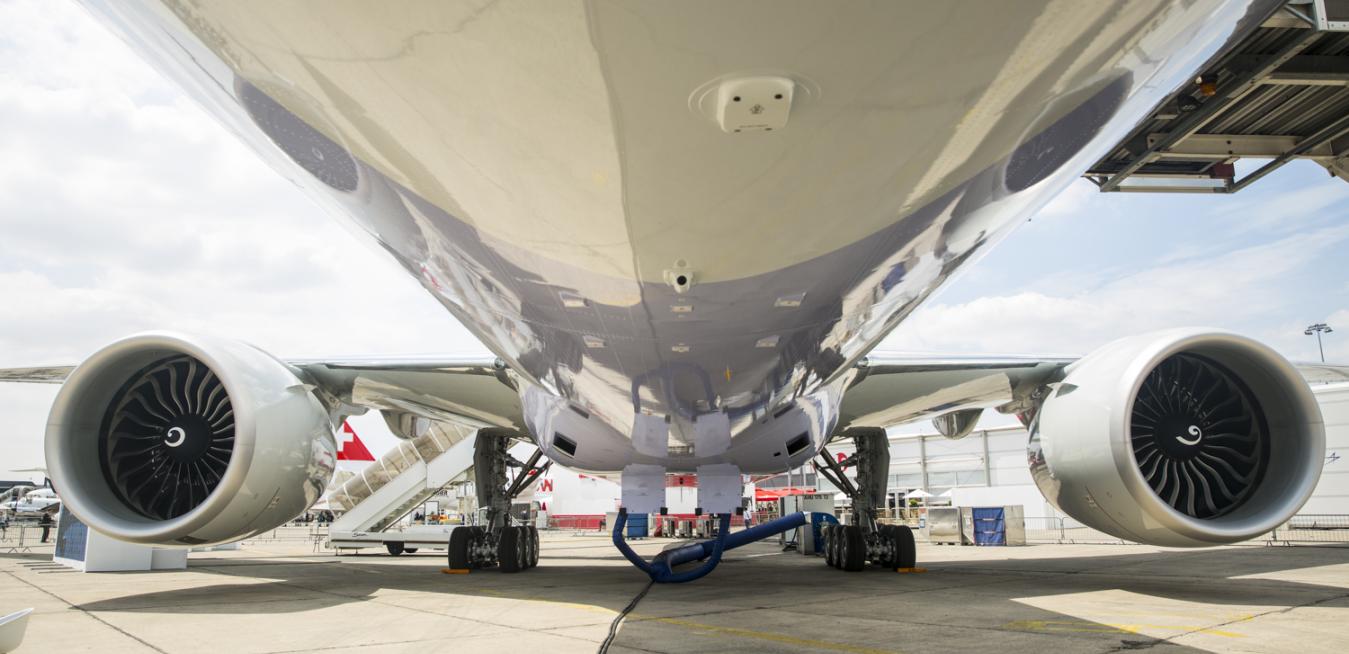 There was a time when it took four engines to power an aircraft on a long-distance flight — but the GE90 helped change all that. Introduced in the 1990s, the iconic engine allowed large passenger jets to travel with just two engines, lowering fuel and maintenance costs and ushering in a reinvention of the logistics and economy of jet travel. The GE90 reigned as the world's most powerful aircraft engine until 2019 — when it was dethroned by another GE machine, the GE9X. But it's still racking up achievements: In 2020, the engine surpassed 100 million flight hours, and that November marked another milestone as the engine reached 25 years of service under the wings of the Boeing 777 family of jets. Learn more here about the very well-traveled GE90 engine.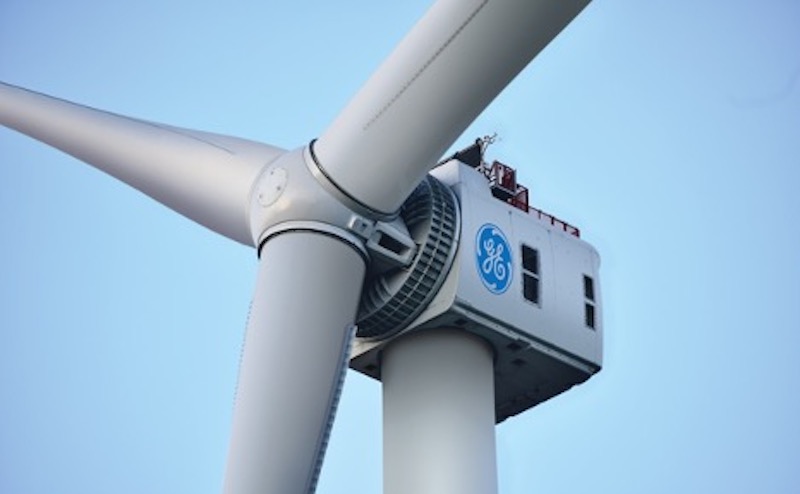 In May 2021, the U.S. Department of the Interior Bureau of Ocean Energy Management gave the final go-ahead to Vineyard Wind 1, America's first commercial-scale offshore wind farm, which will be built in the Atlantic Ocean some 15 miles from the island's sandy beaches. Vineyard Wind 1 is projected to generate 800 megawatts and supply renewable electricity to thousands of U.S. homes. Integral to its design are GE's Haliade-X offshore wind turbines. Each of these turbines can generate between 12 and 14 megawatts, depending on the needs of a given project. Using the higher-efficiency Haliade-X allowed the wind farm to reduce the number of turbines it needs from 108 to 62. Read more about Vineyard Wind here.
"Where words fail you, pictures and videos make a lot more sense," says Jeremiah Smedra, an operations director at FieldCore, GE Gas Power's field services unit. He's talking about Live Outage, a safety and quality tool that workers employ to increase quality and safety while reducing downtime when servicing power plants. Read more about the touch-screen app, which was launched in the U.S. in 2021 and last year was rolled out in Europe and the Middle East.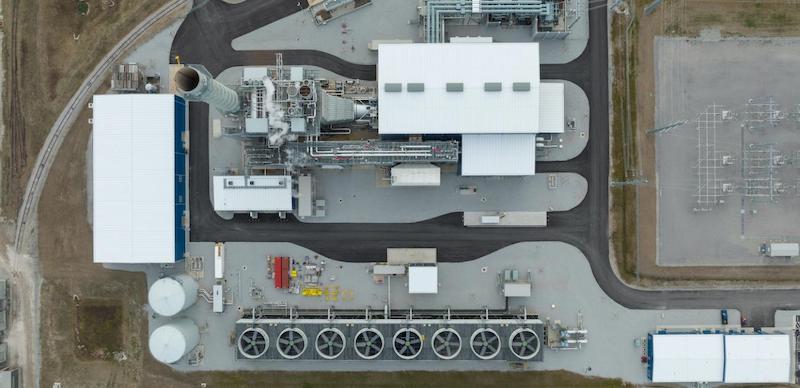 In April 2022, Long Ridge Energy Terminal in Ohio, one of the first purpose-built power plants in the United States to generate power with hydrogen fuel, used a fuel blend of natural gas and hydrogen to produce electricity. Hydrogen does not emit any carbon when it burns. Using the gas to generate electricity could be an important tool for the energy industry to reduce emissions and advance its decarbonization goals. The plant has enough capacity to supply the equivalent electricity needed to power 400,000 U.S. homes. The beating heart of the facility is GE Power's 7HA.02 gas turbine, one of the world's most advanced gas turbines. GE Reports has the story here.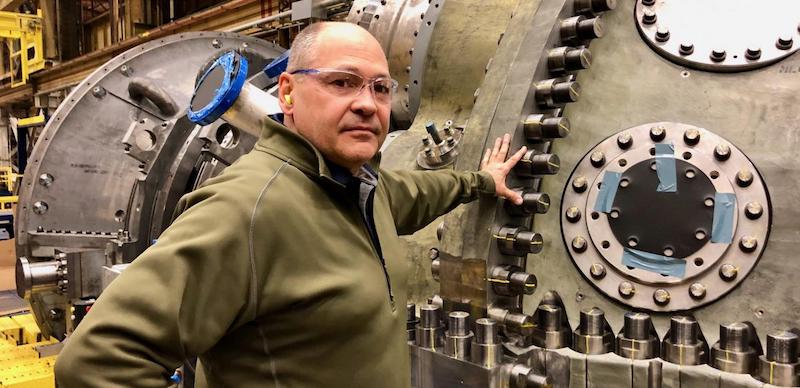 When demand for the ultra-efficient HA gas turbines GE Gas Power produces in Greenville, South Carolina, temporarily slowed down, the plant was left holding millions of dollars' worth of parts that it wasn't using. The inventory problem was compounded by another one: The turbines themselves took a long time to make. Executives at Greenville looked to lean, a system of continuous improvement that is at the heart of GE's turnaround. To get a comprehensive look at how the factory worked, the team created a scale model on several folding tables. Then, using yarn, they traced a bucket's journey from start to finish. They found that it traveled 3 miles on an 85-day voyage through the plant that resembled a bowl of spaghetti. The next step? Untangle that spaghetti. Now that bucket travels just 165 feet — in far less time. The improvements have helped the team to cut overall production for the HA turbine from a year and a half in 2017 to less than 40 weeks. Inventory levels are down by half, saving the business hundreds of millions of dollars. Read the story here.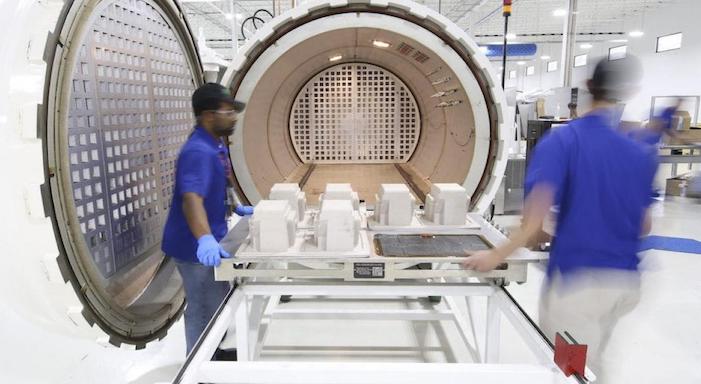 Ceramic matrix composites (CMCs), made from silicon carbide, ceramic fibers, and ceramic resin, are as tough as metal while retaining superior heat-handling characteristics. And they're lightweight, to boot. The company spent decades and more than a billion dollars researching and developing CMCs as a component of engine turbines, and nowadays it manufactures the materials at several American sites. CMCs can withstand temperatures up to 2,400 degrees Fahrenheit and are used to build a crucial turbine component in the best-selling CFM LEAP engine, a product of CFM International, a 50-50 joint company between GE and Safran Aircraft Engines. "With the reemergence of supersonic, hypersonic, and reusable space vehicles, it is easy to see how CMCs will add value to future propulsion and airframes alike," said a GE Aerospace engineer. Read more here.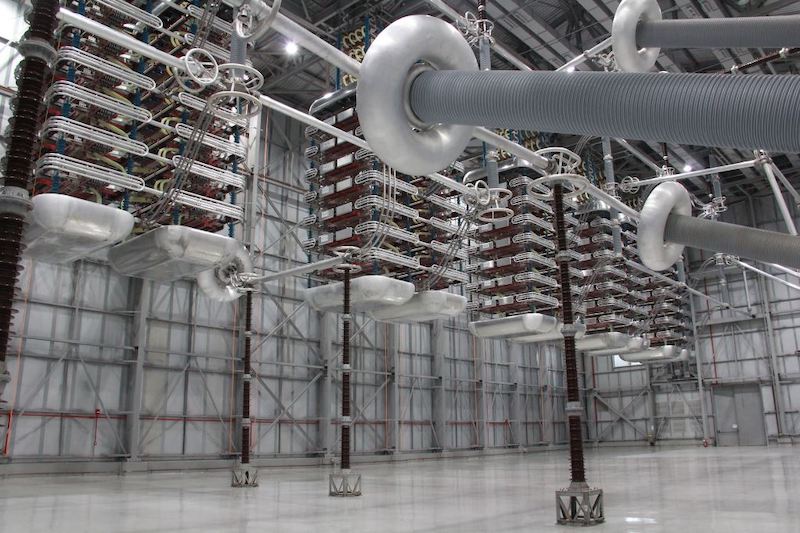 Abundant as they may be, there's a problem with abundant, cleaner energy sources like wind and sun: the lack of a clear path between where the electricity is produced and the homes and businesses where it's needed. "You can picture the grid as an electricity highway," said an R&D leader for GE Renewable Energy's Grid Solutions in Stafford, England. Our job is to find the most efficient way to get it to your town." GE owns several factories and engineering facilities in Stafford that are developing smart and sturdy technology for high-voltage direct current, or HVDC, power lines. HVDC isn't a new mode of power transmission, but it's gained fresh promise as operators attempt to integrate power into the grid from a diverse array of sources — say, an offshore wind farm in Europe's North Sea or a hydropower plant in the Amazon basin. Click here to find out how HVDC can help electricity on its journey.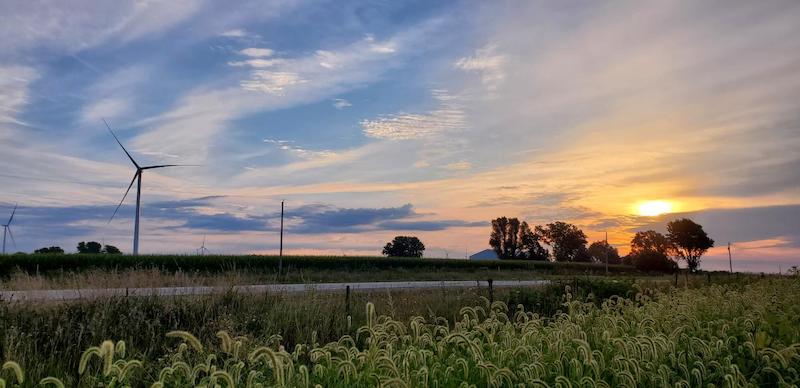 In early 2021, GE Renewable Energy's 2-megawatt onshore wind platform surpassed an important milestone, logging a combined 20 gigawatts of installed capacity worldwide since its introduction in late 2015 — the equivalent of displacing 120 million tons of carbon dioxide in five years, and enough to power the equivalent of 12.9 million homes around the world. The latest turbines from GE's 2-MW family come with larger rotors, taller towers to capture faster, steadier winds, and digital controls for remote monitoring. They also offer 98% global availability, meaning they can operate reliably for customers when they need them to. Read more here.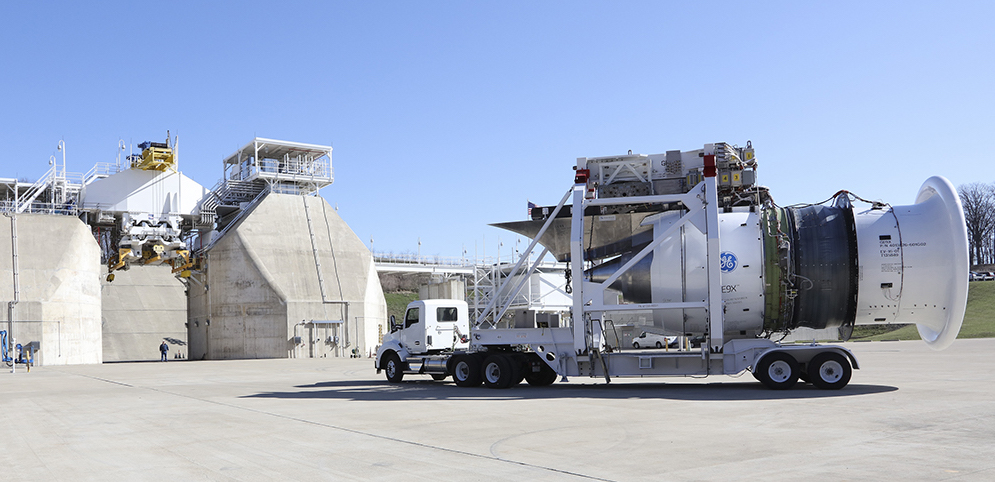 Designed for Boeing's 777X wide-body jet, the GE9X engine features a front fan that's 11 feet in diameter, as wide as the entire fuselage of some other Boeing planes. It's also the world's most powerful commercial jet engine, as measured by engine thrust. The GE9X's thrust has clocked in as high as 134,300 pounds — not too far off the 188,000 pounds of thrust required in 1961 to send a human into orbit for the first time. Read more here about GE Aerospace's journey to jet-engine preeminence.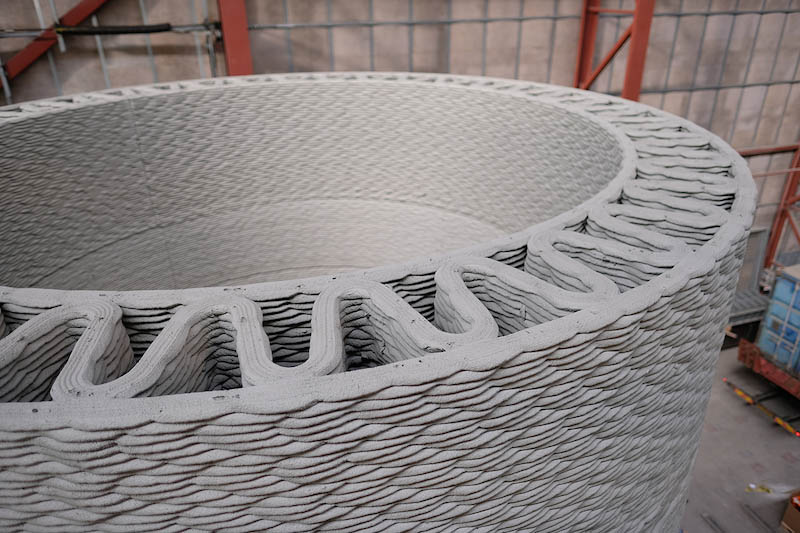 The wind industry is quickly growing up, and so are wind turbines. That's because they can generate more energy by reaching higher where the winds are stronger. In fact, by raising the height of existing turbines, wind farm operators could increase their output by as much as 30%. But building taller turbines hasn't been easy. They can be hard to transport and expensive to install — but every challenge can also be an opportunity. GE Renewable Energy, together with two innovative European companies, is aiming to 3D-print a solution. Learn about it here
Categories
tags