Energy will be in the air in Denver this week when 2,000 of the nation's brightest science and engineering minds, high-powered executives and politicians descend on the city to take on America's most urgent energy problems. A key part of their agenda: harnessing the power of public-private collaboration to drive innovation.
This year's ARPA-E Energy Innovation Summit will showcase nearly 300 early-stage technologies seeking to improve the grid, boost energy storage, scale carbon sequestration and solve other critical challenges facing the energy sector.
The summit is the perfect place for companies and entrepreneurs focused on creating the future of the energy industry. That's because historically, ARPA-E, the Department of Energy's Advanced Research Projects Agency for Energy, has been looking for and supporting the best ideas in the field and helping them hatch into viable products.
Representatives from GE Research will be on the ground, as well. GE has worked closely with government agencies for decades, partnering on monumental projects like the first U.S. jet engine or the moon landing, for example. Climate change and the power sector's shift to renewable energy present a similarly pivotal moment for humanity. Here are recent examples of what can happen when the public and private sector start working together: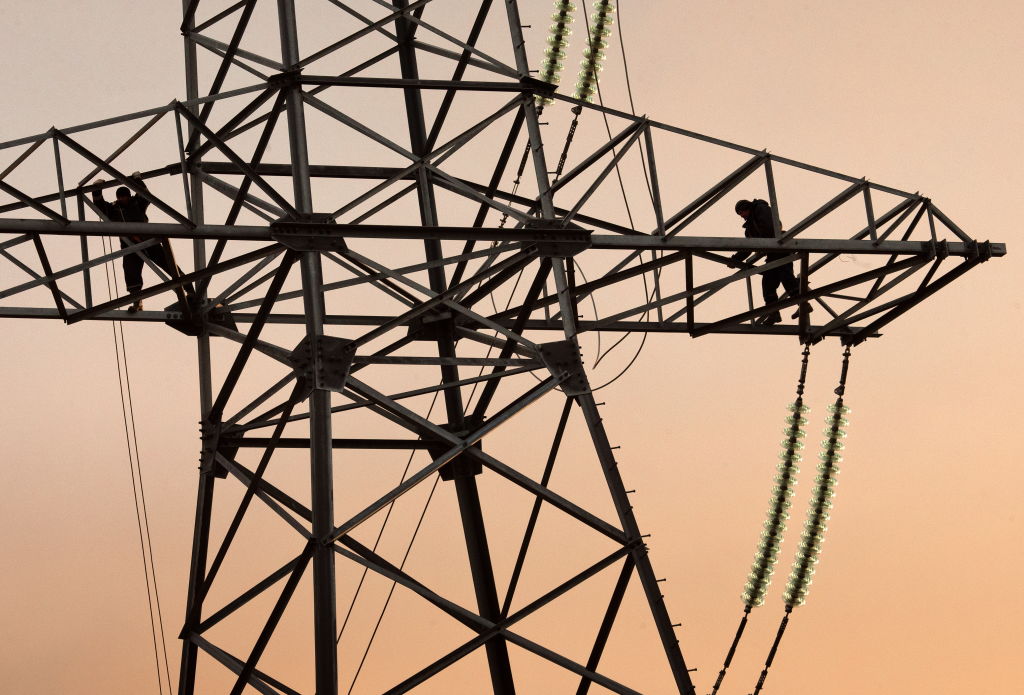 HVDC) converter station. Image credit: GE Renewable Energy. Above: A worker installing an HVDC line. Image credit: Getty Images.
What is it? Fast-acting circuit breakers will be essential to an upgraded power grid that can efficiently transmit large amounts renewable energy.
Why does it matter? One of the biggest hurdles to increasing the share of renewable power in the energy mix involves shipping it efficiently over long distances, say, from the windy empty prairies of the Great Plains to large cities. A leading solution involves a combination of high- and medium-voltage direct current (DC) transmission lines. But these DC power grids need fast circuit breakers that can shut electricity off in case of a problem, before it can spread and cause an outage. These breakers exist, but GE is working on making them better.
Who is funding it? ARPA-E recently awarded a team of GE engineers $5.8 million to develop a superfast medium-voltage DC breaker.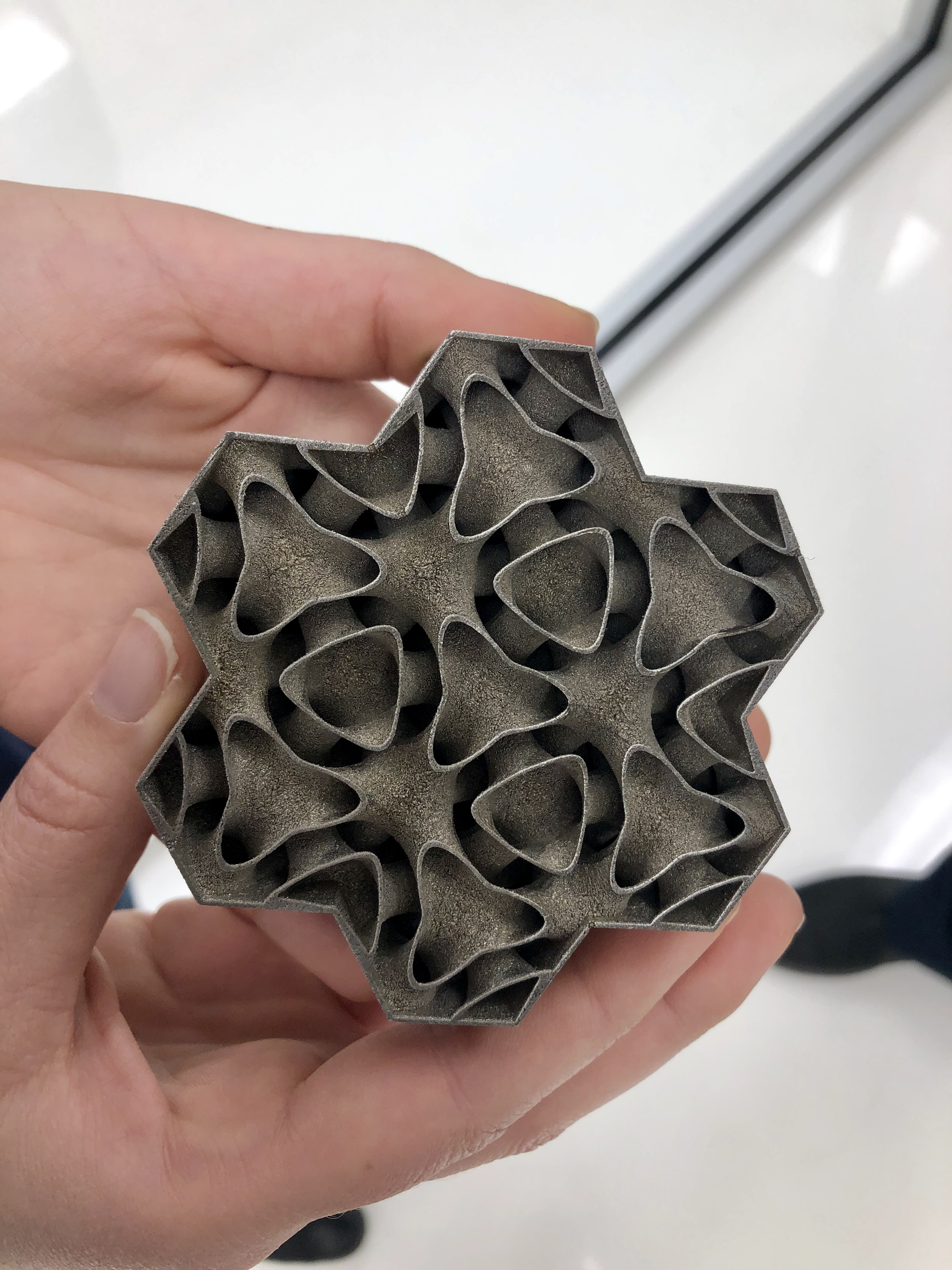 What is it? GE researchers have designed a heat exchanger — an essential component of the cooling system of a power turbine — that mimics human lungs.


Why does it matter? The steam turbine was invented 135 years ago, but it's still the technology used in most power plants. These plants could be more efficient if they operated at a higher temperature, but metals currently being used in them can only withstand temperature up to 1,200 degrees Fahrenheit. Enter an advanced nickel superalloy GE is using in jet engines parts. Engineers at GE Research are using additive technology — commonly known as 3D printing — to build a heat exchanger designed to mimic the human lung, which plays an important role in regulating the body's temperature to 98 degrees. The technology would allow plants to operate at greater than 1,650 degrees F.




Who is funding it? In April, ARPA-E awarded GE a $2.5 million, 2.5-year grant to develop a 50-kilowatt demonstration heat exchanger using the new design.







What is it? Software that could one day help utilities predict the amount of electricity generated by intermittent renewable resources like wind and sun, and maximize the dispatch of this carbon-free power to consumers.


Why does it matter? Renewables are growing fast in the U.S., and they generated more power than coal for the country's grid for the first time ever earlier this year. But utilities often struggle to make the most out of the elements: The wind doesn't always blow, and the sun doesn't always shine, and the grid's consumption — or load curve — is constantly changing. This software could smooth the U.S. grid's transition into the renewables-rich era by aggregating thousands of customer load curves in real time and matching them with production projections. "We can't control the weather, but our software will help us control the electricity it generates," says GE electrical engineer Naresh Acharya.




Who is funding it? In 2015, ARPA-E gave $3.9 million in funding to GE Research's headquarters in Niskayuna, New York, for the project, which is one of 12 in the Network Optimized Distributed Energy Systems (NODES) Program.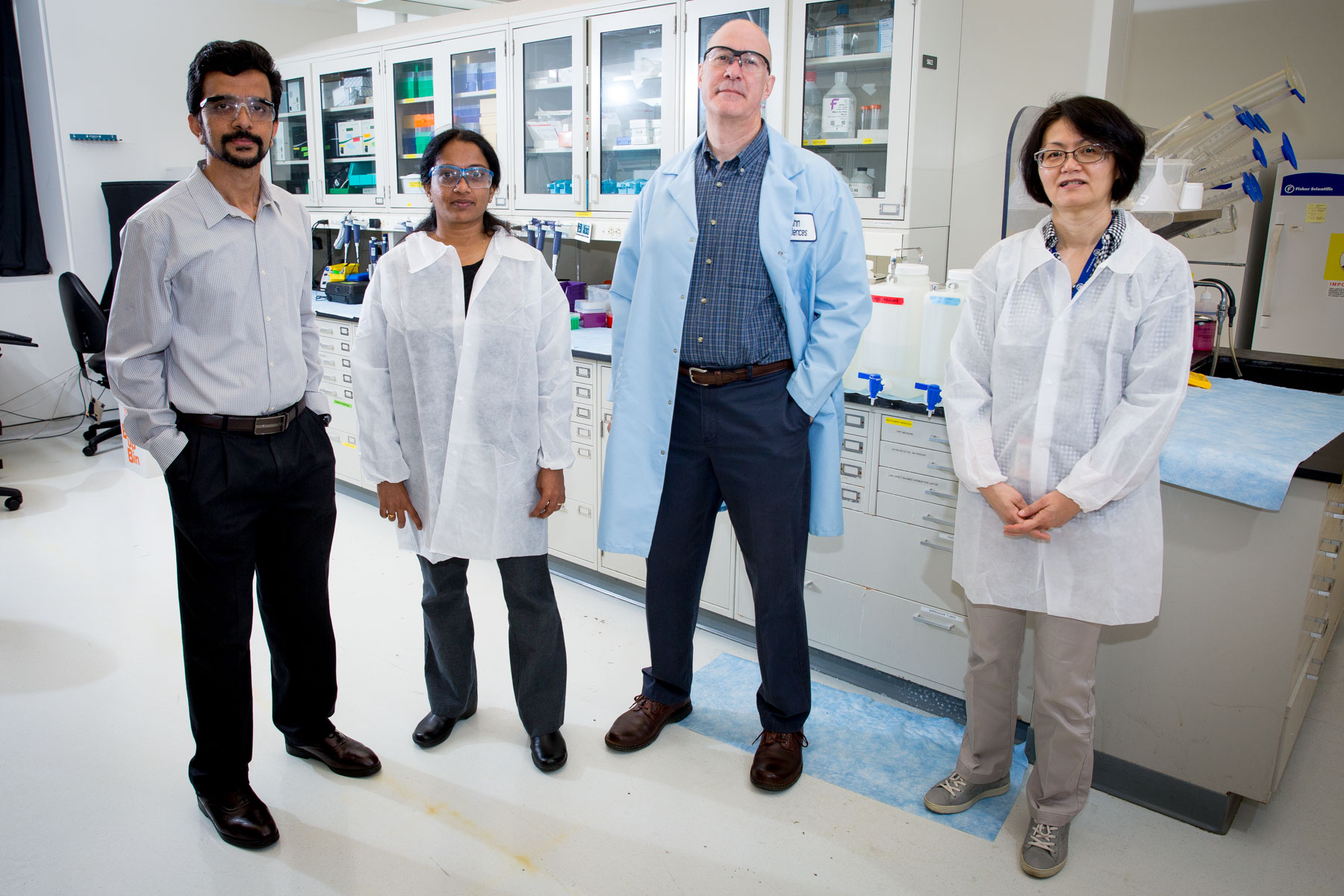 What is it? The collaboration between GE scientists and the government extends beyond energy. DNA vaccines that could allow scientists to develop and mass-produce vaccines in just hours. These vaccines use bits of genetic material to help the immune system flag and destroy a pathogen.


Why does it matter? Conventional methods of making vaccines, which rely on inactive viruses bred in animal cell cultures, can take months. That won't help in the event of a bioweapon attack, for example. So scientists are working on DNA vaccines that they can create much more quickly using rapid genetic sequencing technology. John Nelson, a GE molecular biologist, has been working on a way to increase the amount of DNA in a sample synthetically so that scientists can run multiple tests on one sample and pick the right one. His work copying the DNA inside cells has resulted in a sample so dense, it is no longer a liquid but instead more like Silly Putty.




Who is funding it? Last year the Department of Defense awarded GE Global Research a $4.7 million grant to work on creating faster DNA samples.




Categories
tags