It's an endless headache, a migraine really, for American health organizations and patients alike: claims for treatment denied by insurance companies, causing endless frustrating phone calls to get payment disputes resolved. Now, thanks to an innovation made across multiple GE businesses, relief could be at hand.
The aptly named DenialsIQ™ debuted at the Healthcare Information and Management Systems Society (HIMSS) conference in Chicago earlier this year. The software, developed by GE Healthcare, uses advanced analytics to help health systems find claims that were initially denied by insurance companies.

At the core of the system is a patent-pending statistical algorithm that analyzes denials.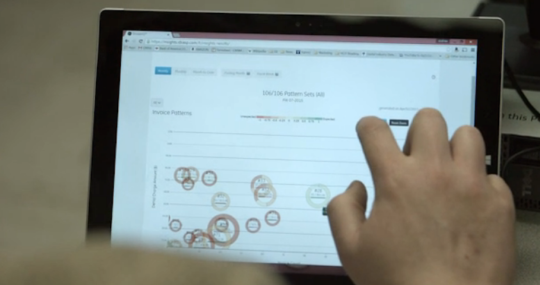 DenialsIQ harnesses big data to streamline healthcare information to find claims that were initially denied by insurance companies. 

Health systems and patients both benefit. The former can help ensure they are receiving their payments accurately and the latter live with less stress.

DenialsIQ is also an example of what company executives call the GE Store — the sharing of ideas and expertise between GE's businesses that make the combined company more valuable than the sum of its parts. That's because ideas and insights that drive the software came from GE's aviation, capital and healthcare IT businesses.

The innovator who put the disparate insights together was Marc Edgar, an information scientist at GE Global Research in Niskauyna, New York.

Since Edgar joined GE in 1994, he has harnessed data to improve the design and efficiency of jet engines, wind turbines, power plants and medical equipment.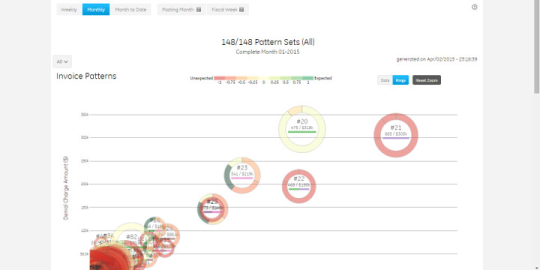 The software picks out trends in claims denials, enabling healthcare professionals to spot patterns and manage claims more efficiently.

DenialsIQ first came to him while he was working with GE Aviation to improve the performance and manufacturing quality of aircraft engines.  "The core of the DenialsIQ algorithm actually goes back to GE's Six Sigma thinking about the causes of variation and defects," Edgar says.

He wanted to find a way to analyze the reams of manufacturing data, but humans only get the answers to the questions they think to ask. Modern computing, however, can model hundreds of billions of scenarios and hypotheses and ask the right questions to uncover the most interesting and actionable items, he said. That was the first piece of the puzzle.

Then, when he was working with GE Capital, Edgar learned that how we process financial payment transactions for healthcare providers often contained "defects," just like the manufacturing process in aviation.

The idea finally came together when Edgar started working in 2012 with GE's healthcare IT team on solving problems around customer expenditures. In 2013, he visited a New York hospital and witnessed a "cafeteria-sized room full of people" working to resolve denials between the health organization and insurance companies. "There has to be a better way," he remembers thinking.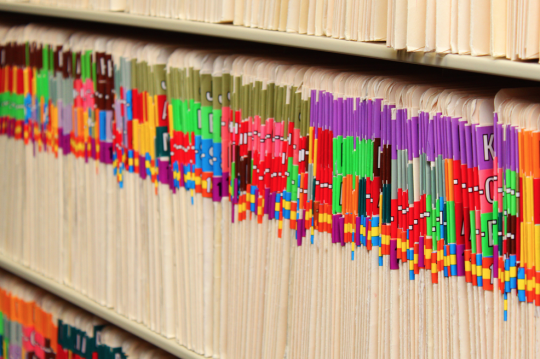 Big data is tough to process when medical records look like this. 

Edgar took sample data sets from a number of healthcare institutions and developed an algorithm to spot patterns in the data that his team could identify as problematic. He took the algorithm to the Healthcare IT team and offered it as a solution to denials processing. "We knew if we could improve that process, it would mean a lot to the financial performance of a healthcare provider."

DenialsIQ, which officially launched in July, identifies a common pattern in denials, and isolates where the problem is and its root cause. "The value of this algorithm is a game changer for customers," says Andrew Slotnick, senior manager for product marketing at GE Healthcare's Clinical Business Solutions unit. "This tool allows you to visualize patterns and drill down on certain types of denials that are most actionable."

Once a company learns the pattern in their denied claims, they can then rework them in order to get paid. They can also spot and fix problems internally to avoid a repeat.

Edgar said the DenialsIQ algorithm is now being tested in other businesses across GE to identify the root causes of software bugs, problems with financial charges and manufacturing quality issues.

DenialsIQ was built on Predix, GE's cloud-based platform for collaborating on projects involving big data, and shaped using FastWorks — GE's approach to building lean start-ups and prototypes, using the agile method of iterative "sprints" of work among collaborating teams.

Customers are paying attention. WESTMED Practice Partners, Orlando Health and UC Irvine gave it a test run and GE found it could surface patterns in up to 80 percent of the total denied claims, and roughly one in every three of those denials are in patterns that had money that could be recovered or an action that could be taken to avoid similar denials in the future. GE Healthcare IT President and Chief Executive Officer Jan de Witte called it a "beautiful application."

"It took a long time for all of the technical parts of DenialsIQ to incubate and come together," said Edgar, who enjoys studying 18th century colonial life, including reading and reprinting 18th century newspapers, when he is not working on cutting-edge technology. "My experiences (over the years) informed it."
Categories
tags