Long before she joined Thomas Edison, Alexander Graham Bell and the Wright brothers in the National Inventors Hall of Fame, Edith Clarke became the first professional electrical engineer in the U.S. in 1923. It was one of many firsts in a colorful career that helped transform the power industry and electrify America. Two decades later, Mary Reynolds strode onto a factory floor in upstate New York. Cool as a cucumber amid a roomful of men, she went to work performing load calculations in the still-nascent field of air conditioning. Not long after that, Patricia Leary burst onto the scene. Armed with a math degree and a slide rule, she helped design the supersonic engine that powered Lockheed's record-setting F-104 Starfighter jet.
What do these people have in common? They all worked for GE, where women have long been a force for progress in science, technology, engineering and mathematics. But the world, and GE, know we have work to do on this front. The theme for this year's International Women's Day — a day when we stop to acknowledge female social, economic, cultural and political achievement — is "Press for Progress." Campaign organizers are urging supporters to "commit to a 'gender parity mindset' via progressive action."
Last year, GE announced a goal to increase the number of women in STEM roles, and to strive for gender parity in its leadership positions. Making great strides is GE Healthcare's Life Sciences division, where women are driving innovation in bioprocessing, cell therapy, medical imaging and other critical areas of healthcare across the globe.
For a snapshot of what progress looks like at GE Healthcare, check out these nine female leaders: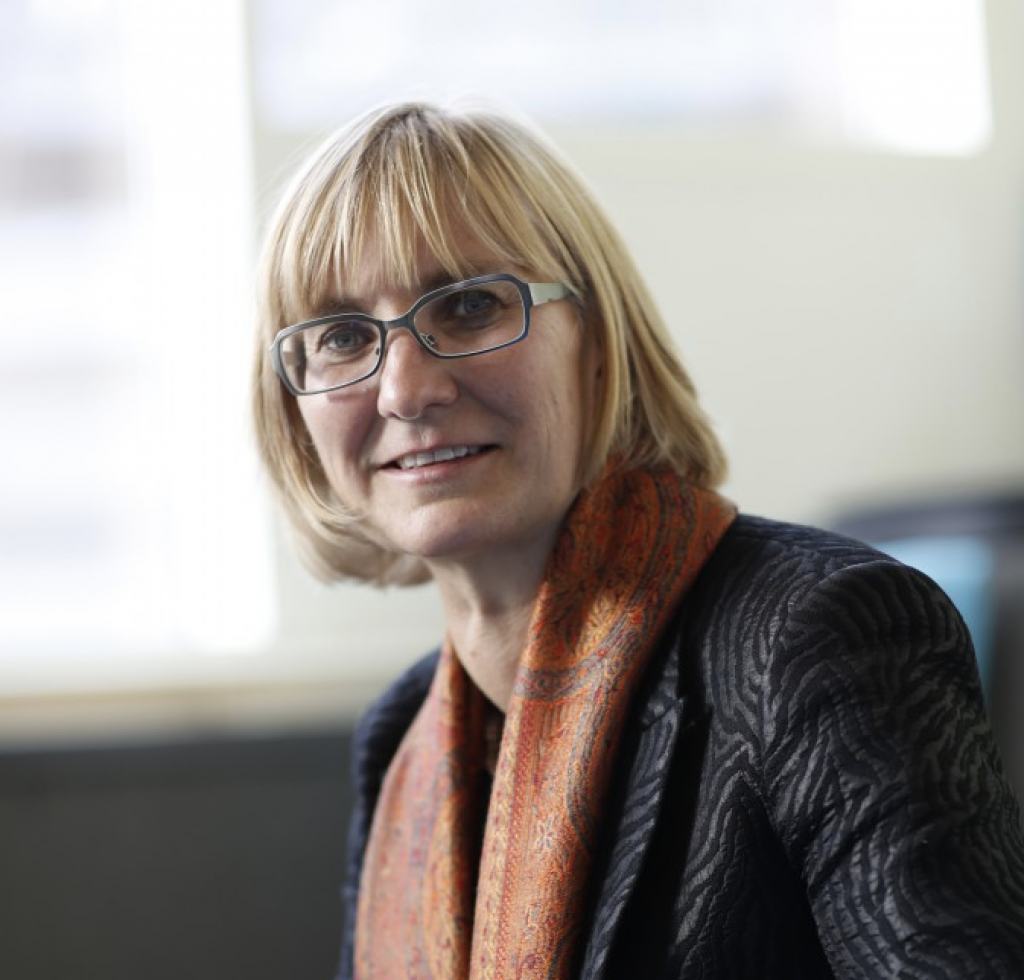 Name: Lotta Ljungqvist
Job: President and CEO of GE Nordics, and CEO of Testa Center
Location: Uppsala, Sweden
"The situation for women, particularly in business, is different across the globe," says Lotta Ljungqvist, "but one thing that we have in common is that you have to be brave to take on more challenging roles." And in Ljungqvist's case, "more" is literal. Ljungqvist has not one but two jobs at GE: president and CEO of GE in the Nordics (Denmark, Finland, Norway and Sweden) and CEO of the Testa Center. Testa is a hub for innovation in biomanufacturing that GE is establishing in Uppsala, Sweden. Ljungqvist has a PhD in biochemical engineering, and though hands-on lab work may not be part of her daily routine now, a persisting love of scientific advancement is what gives her the energy to crush what could easily be two full-time gigs. "I will never forget the day when a biopharmaceutical that I had taken part in developing was tested in clinical trials," she says. "The excitement for that milestone, in combination with the responsibility that we have to provide safe, high-quality biopharmaceuticals or tools for the industry, still engages me."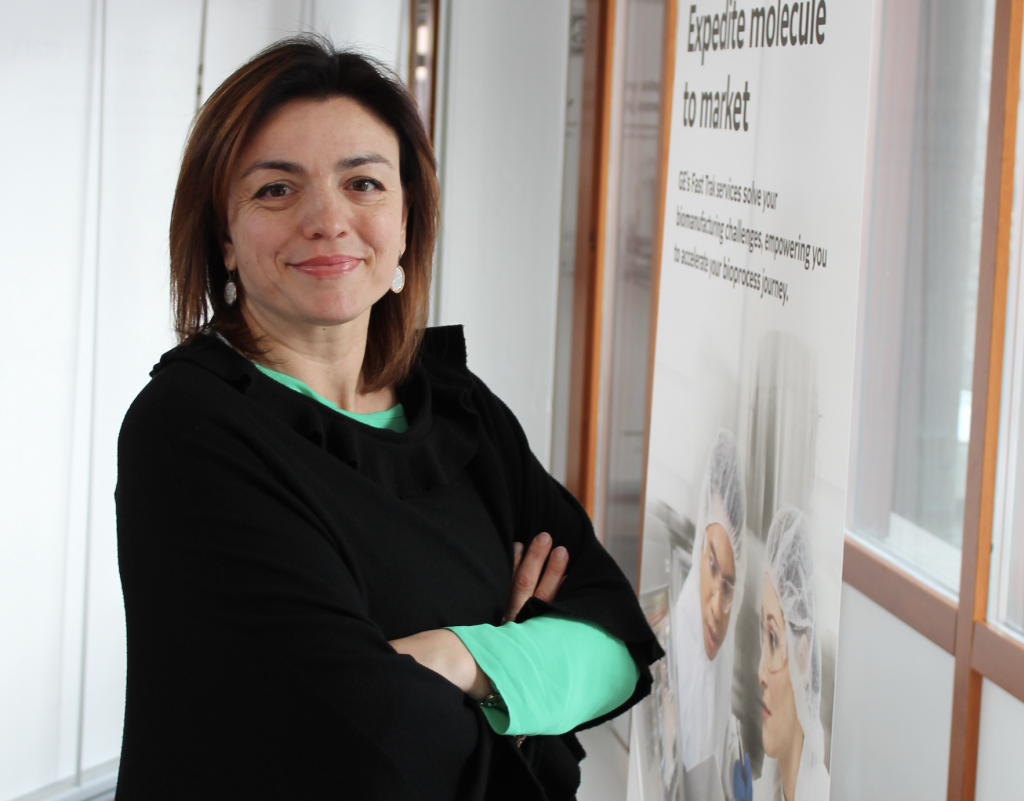 Name: Daria Donati
Job: Director of bioprocessing business development and innovation
Location: Uppsala, Sweden
Daria Donati has a heart for healing, a nose for opportunity and a brain for getting stuff done. After earning PhDs in immunology and experimental medicine, she took what might seem like an unlikely detour, to Harvard Business School. "I realized that to have greater impact I needed to better understand the business side of science." Today the business development and innovation director is responsible for getting all the right people — and all the right technology — in the right place. She's helping the biopharmaceutical industry get drugs to market faster and with less risk through solutions such as KUBio, GE's prefabricated factory on wheels for making biologics. Her advice for young women: If you see an opportunity, seize it, even if it seems counterintuitive at the time. "Deviations from the path you might have imagined for yourself could be a springboard towards a new direction."
Name: Sigrid Fossheim
Job: Global product leader for Omnipaque
Location: Oslo, Norway
Can't decide on a college major? Not sure what you want to be when you grow up? Sigrid Fossheim has been there. Like many bright and inquisitive people, Fossheim tried on a few career paths before finding the one for her. "One day I was considering medicine, the next economics and another day chemistry," she says. "Finally, I opted for pharmacy, a fine balance between medicine and chemistry." That led to a doctorate in the field of magnetic resonance imaging in 1998, and then to a research job at GE Healthcare. Today she's the global product leader for Omnipaque, a contrast agent used to illuminate internal structures in X-ray and CT imaging. The position draws on her science skills and her business acumen — she tacked on an MBA in 2012 for good measure — a combination that keeps her challenged and energized. "I love working cross-functionally in the interface between MRI or CT, biology and product development," she says. "Now it is even more exciting since my job covers new aspects like business strategy, commercial [development] and marketing. I am learning new things every day!"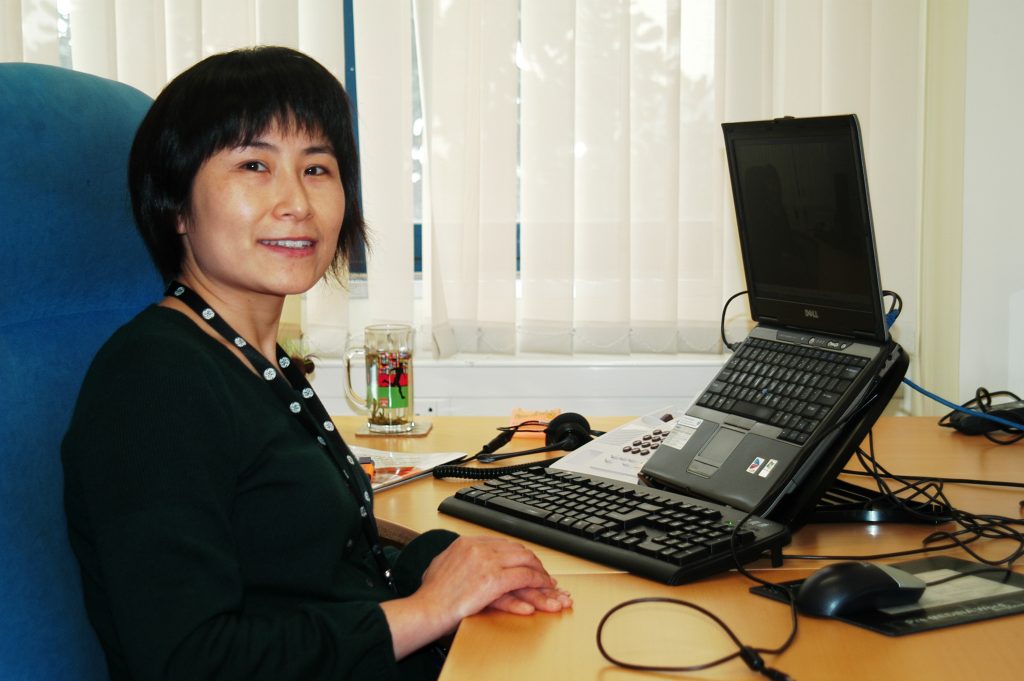 Name: Ji Yi Yun (Grace)
Job: GE Healthcare site leader
Location: Shanghai
When she was growing up, Ji Yi Yun (Grace) assumed she'd eventually put her skills in physics and math to use as an engineer in aviation or computer sciences. But life had other plans for her. "Your course of study was determined by your high school teachers," she says of China's education system at the time. One teacher recommended her to Shanghai Medical University, and boom — she was on a path that led her to a degree in pharmaceutics. Soon after graduation, she launched her career managing GE Healthcare's Shanghai manufacturing site, which makes contrast agents. "I think that I have more direct impact on human life in my job than I would as a scientist in physics or mathematics," she says. It's easy to see why: Almost every 1.5 seconds, a patient receives a contrast agent manufactured in her facility, according to GE Healthcare.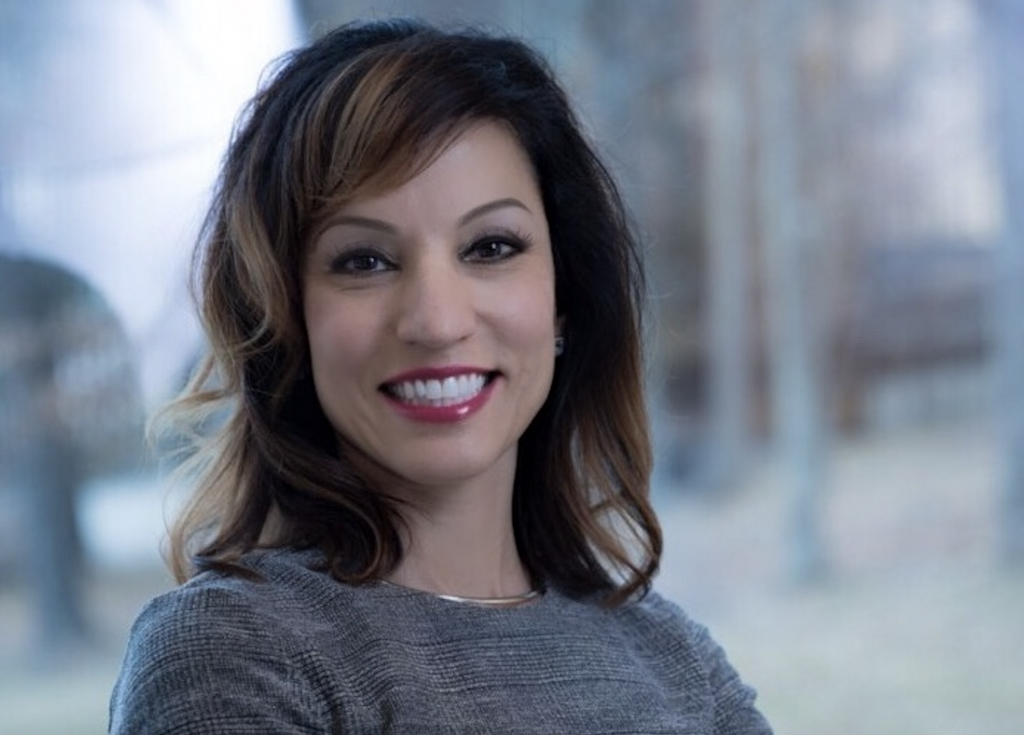 Name: Dolores Baksh
Job: Cell therapy innovation leader
Location: Marlborough, Massachusetts
"Be willing to think nontraditionally." That's the advice Dolores Baksh has for young women embarking on their careers. It certainly worked for her. Baksh had the drive to be a doctor, but during her premed studies, a different way to save lives caught her eye: chemical and biochemical engineering. Today she is GE Healthcare's innovation leader for cell therapy, a rapidly advancing field of medicine in which doctors use a patient's own cells to fight diseases such as cancer. Her team's goal is to help companies churn out cell therapies faster so that they can get to the people who need them. To do this, Baksh relies on a diverse team of experts spanning research and development, product management, and marketing. Which brings us to another bit of advice from Baksh: "Cast your network of connectivity wide, with people from different walks of life, and keep networking throughout your career."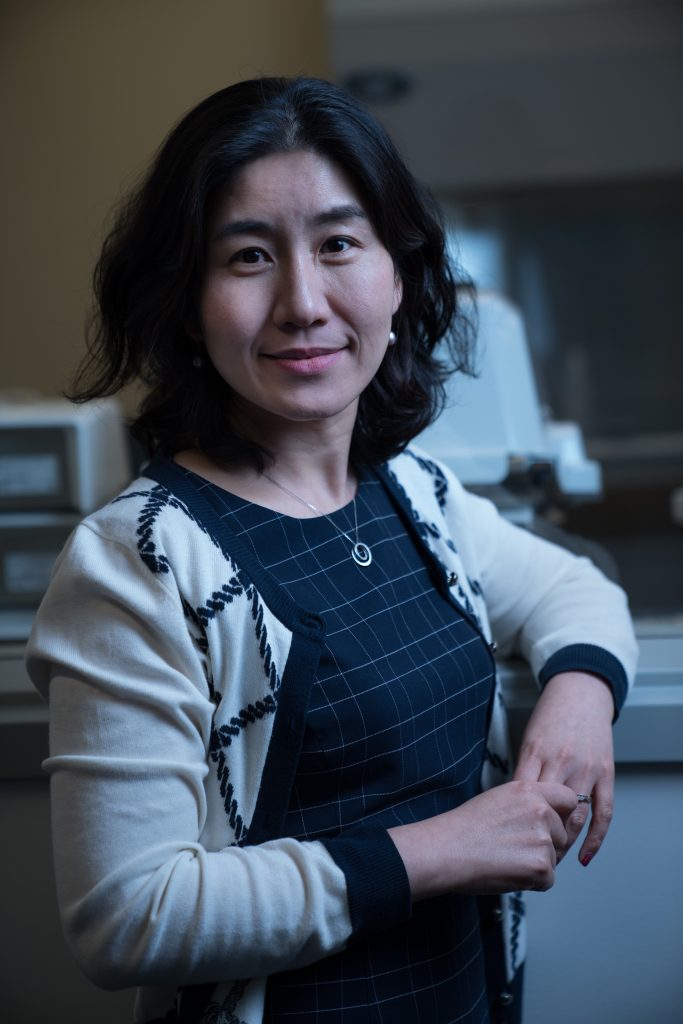 Name: Angela Chen
Job: Cell therapy business leader
Location: Shanghai
Thriving in biotechnology requires risk tolerance, and Angela Chen's got that in spades. Upon wrapping up a PhD in human genetics, she made the leap from academia to industry, landing a job at a biotech company. There, she got experience in product management, sales and marketing — a far cry from her previous work uncovering the links between genetics and heart disease. But then, Chen extols the merits of exploring the unfamiliar. "Don't be afraid to try new things," she says. "Step out of your comfort zone, and have fun." For Chen, that meant taking another risk in 2008: leaving an established career in the U.S. to blaze new trails in drug manufacturing in her hometown, Shanghai. In her role as cell therapy business leader, she helps GE Healthcare's customers make their own calculated risks. "The challenge for our customers is to make the right choices: 'Should we stay with what we are doing? Transition to the latest technology? Will we have to play catch-up?'" she says. "My team's job is to provide the best information, and to bring knowledge and best practices to help our customers succeed."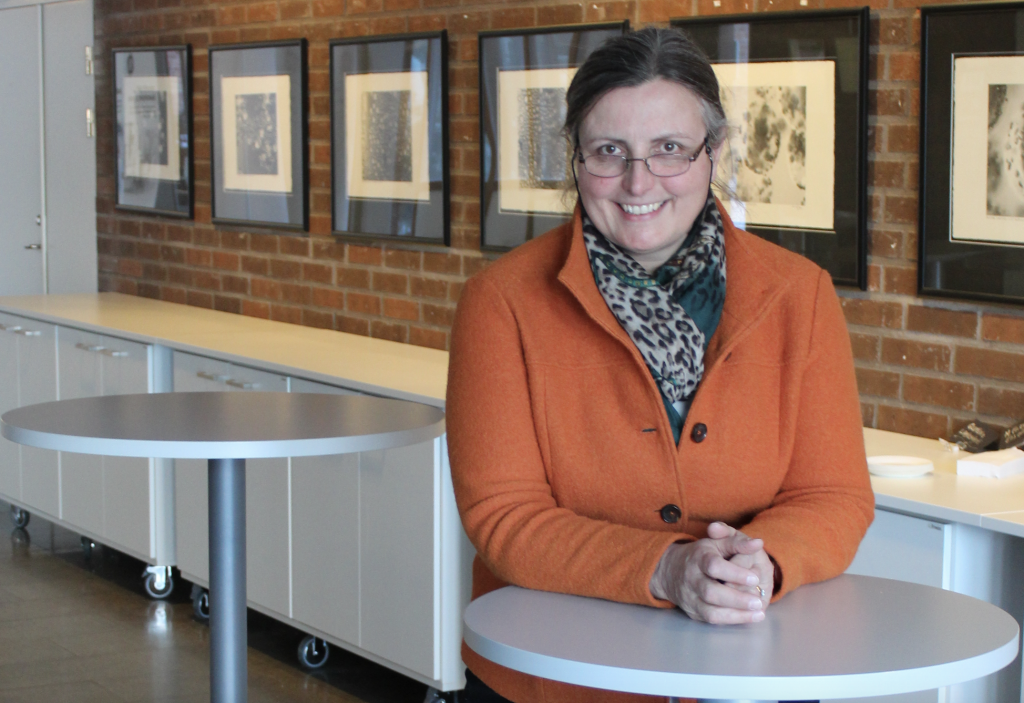 Name: Christel Fenge
Job: Head of bioprocess R&D
Location: Uppsala, Sweden
Christel Fenge is especially well-suited to solving GE Healthcare customers' needs. Why? Because she's stood in their shoes. The former biotechnology scholar worked for pharmaceutical heavyweights such as Pfizer and AstraZeneca before joining GE. The bioprocess research and development leader brings deep science knowledge to her job, but is quick to acknowledge the strength of her team, which she says has doubled its business since she came on board last year.
Name: Jessy Yang
Job: Fast Trak services leader for China
Location: Shanghai
Expect a rhapsodic answer when you ask Jessy Yang what she likes about working in life sciences: "It's very dynamic: Both the science and the industry are continually evolving," says Yang. "There is constant change, new discoveries, new drugs and new therapies, with the ultimate goal of treating disease and improving lives." That energy serves her well in helping GE Healthcare's customers tackle their two biggest challenges: production expenses and time. "There are so many players in biopharma, and each company wants to reduce costs and accelerate their process." As leader at GE Healthcare's Fast Trak technical center in Shanghai, she leads what effectively is a special-ops team for drug manufacturing. Her assemblage of specialists provide process development and manufacturing services plus technical training. In this way, they fast-track production of drugs while also teaching customers how to replicate their processes at their own sites. Yang's passion extends to digital advancements in the life sciences, which she wants to see "as much as possible, as soon as possible!"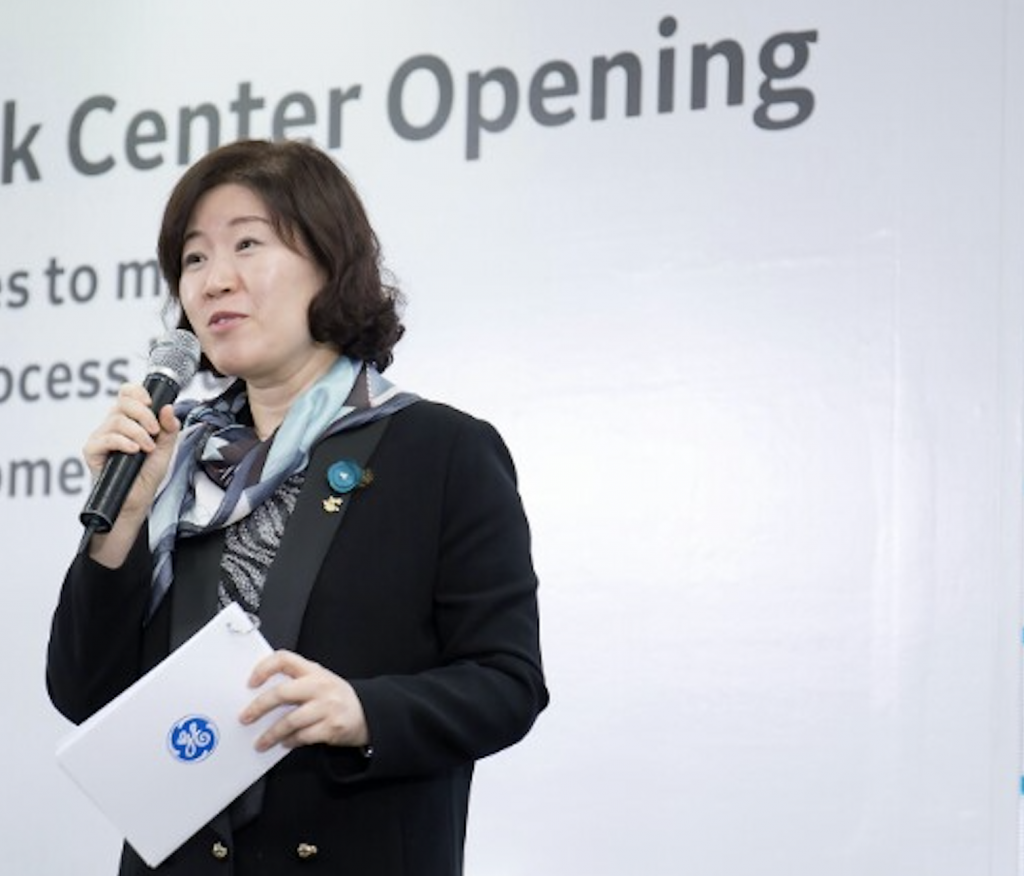 Name: Lydia Yoon
Job: Marketing leader for GE Healthcare Life Sciences, APAC region
Location: Seoul, South Korea
"The customer comes first" isn't a business cliche for Lydia Yoon — it's a mantra. As marketing leader for GE Healthcare Life Sciences, she manages a team that works directly with biopharmaceutical companies, probing them for input on their toughest-to-crack business problems. GE teams use this research to create solutions for biopharma manufacturers and researchers in the region. Yoon says she didn't always have such a singular focus professionally, and she advises young women to start strategizing early. "I hadn't planned my career much in my earlier days, and I eventually realized that I was a ship sailing without a compass at sea," she says. "I realized a bit late that no one else is going to lead my personal development, and it would be up to me to figure out my 'why' and navigate my career progression accordingly."
Categories
tags