Two U.S. Army workhorse helicopters, the Black Hawk and the Apache, are getting futuristic new engines that promise to keep the legendary choppers in service for decades to come. On Friday, the Department of Defense awarded GE a $517 million contract to develop new engines for thousands of the airships in service over the next six years.
The engines, called T901, are the culmination of decades of research and design updates to the original T700 engine that GE first delivered in 1978. In the time since, the Black Hawk and Apache have tallied more than 5 million combat hours on the GE design, plus another 100 million in other service flight time. The next-generation T901 has many resemblances to the time-tested T700, the most important being its ability to be seamlessly swapped in for the existing engines. Yet the advances in technology inside the engine can seem so fantastical it's like turning the workhorse into Pegasus.
For one, some key engine parts are made from ceramic matrix composites (CMCs), a combination of silicon carbide and coatings that result in engine components that are both much lighter and able to withstand temperatures and pressures inside engines that metals can't. CMCs have long tantalized aerospace engineers for their ability to combine performance and low weight, but the process of making them well has been equally frustrating, especially with smaller parts. That has meant that in the past CMCs have been limited to large applications, such as rocket booster engines.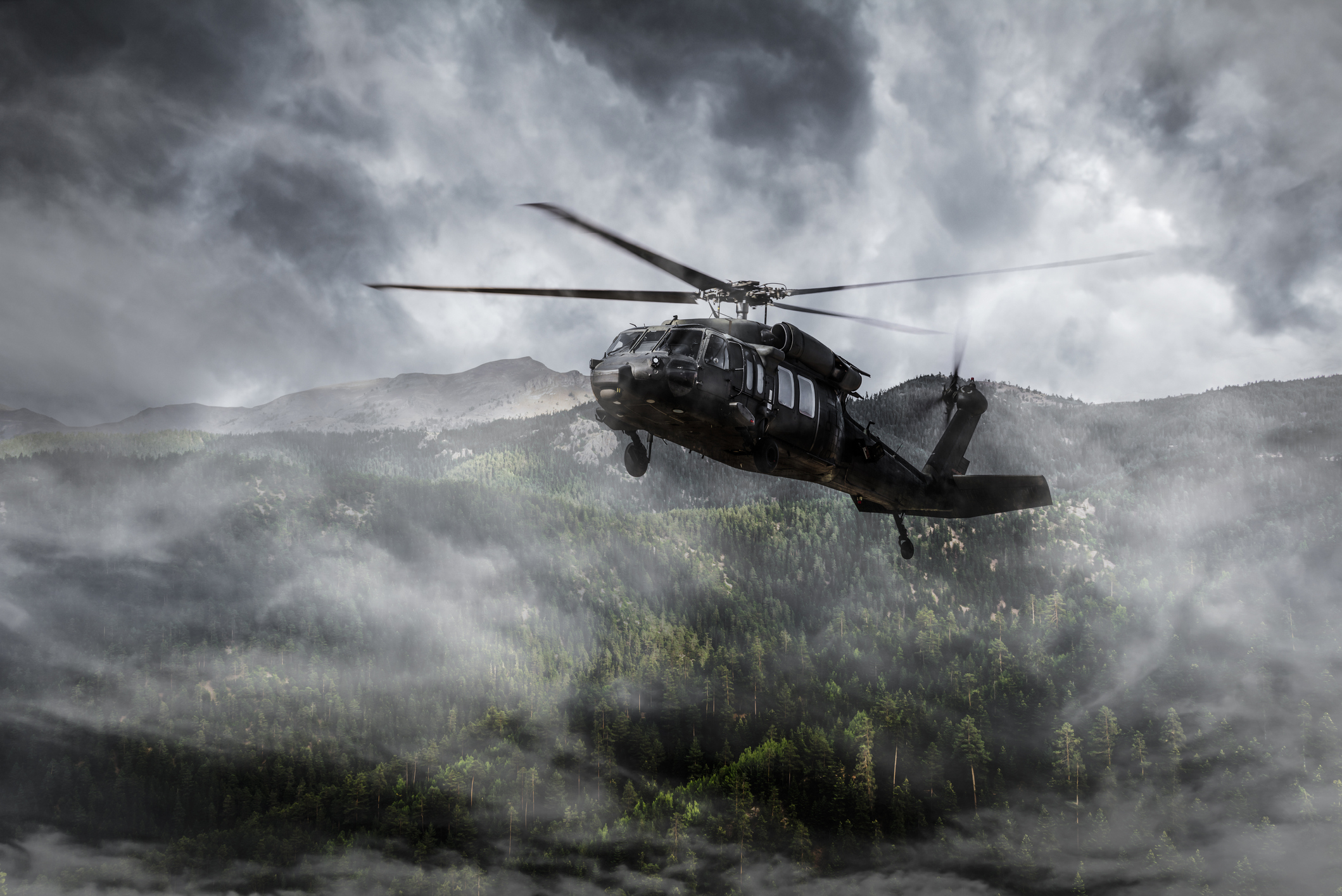 On Friday, the Department of Defense awarded GE a $517 million contract to manufacture its T901 turbines for thousands on Black Hawk (above) and Apache (top) helicopters. Images credit: Getty Images.
Not anymore. After years of research, GE has perfected making the material. The GE breakthrough combines silicon carbide threads many times thinner than a human hair with a proprietary coating that makes the material tough like metal, rather than brittle like ceramic. The net result is parts two-thirds lighter than their metal counterparts and 20 percent stronger, providing benefits of better fuel efficiency and stronger thrust.
Another manufacturing advance inconceivable four decades ago, when the first of the 12,000 T700 engines rolled off GE Aviation's assembly line in Lynn, Massachusetts, is the use of 3D printing for metal parts. Also known as additive manufacturing, 3D printing builds parts directly from a computer file, layer by layer, by fusing together extremely thin layers of metal powder with a laser or an electron beam. The resulting parts can be lighter and stronger than metal components made conventionally.
All told, GE has spent about $9 billion maturing these and other technologies being deployed in the T901 engines. But it's not just the military benefiting from the effort. GE is taking CMCs and 3D printing to a broader range of products, most notably the LEAP jet engine developed by CFM International, a joint venture between GE and France's Safran Aircraft Engines. The LEAP is the first engine for Boeing and Airbus passenger jets that includes 3D-printed nozzles manufactured by GE in Alabama, as well as CMC parts made at a number of locations. These technologies help make the LEAP 15 percent more fuel-efficient than the venture's other engines and help reduce its carbon emissions. Fuel efficiency means less fuel weight, which in turn reduces wear and tear on components like landing gear. Through October 2018, airlines ordered more than 16,000 of the LEAP engines, valued at more than $236 billion. Additive manufacturing will soon be producing key components for gas turbines, automobiles, medical implants and other devices.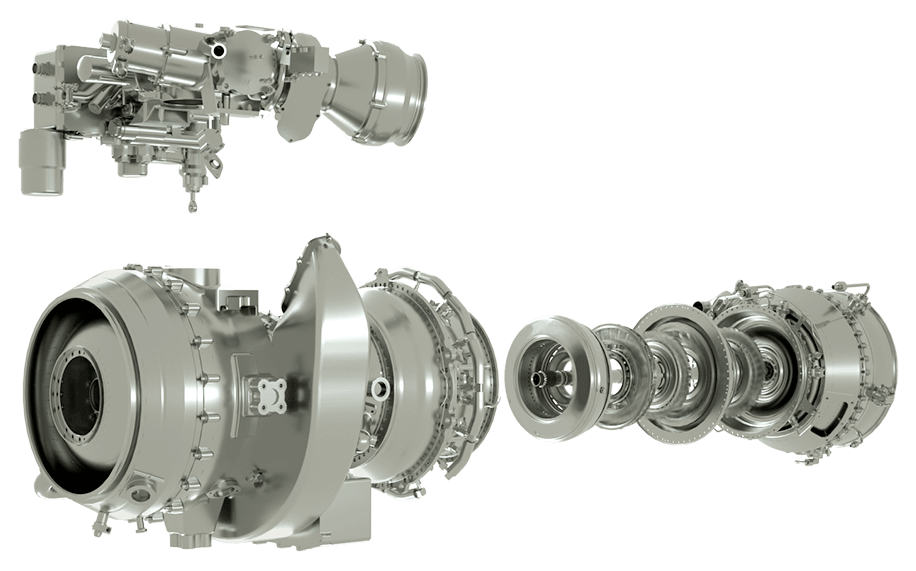 GE has spent about $9 billion maturing 3D printing, ceramic composites and other technologies being deployed in the T901 engines. Image credit: GE Aviation.
To address specific Army requests for T901 performance, GE poured another $300 million into developing and testing turboshaft-specific designs. One area getting special attention was the ability of the Black Hawk and Apache engines to operate in sandy conditions. To anyone who has been on a beach on a windy day, it's no surprise that sand can be extremely problematic to machinery, especially in the high-heat innards of a turbo engine. GE built a sand ingestion lab in its Lynn manufacturing plant to study ways to mitigate the effects. The lab tested different types and amounts of sand under various conditions, including firing grains into parts at 150 miles per hour. The efforts led to an improved design that's in the new T901 engines.
In the 41 years that GE engines have powered Black Hawks and Apaches, continuous engine improvement over six T700 models has led to engines that provide double the power of the originals at half the price, all within the same physical footprint. The T901 replacement prototype was successfully tested by GE on helicopters in 2017. Under the just-announced Army contract, the engine will likely supplant most or all of the 6,000 T700 model used in Army craft today.
Categories
tags