Sometimes you have to be more than super to be No. 1. For four decades, Sikorsky's CH-53E Super Stallion ruled the American sky as the nation's largest and most powerful helicopter. But the next-generation version of the chopper, the CH-53K King Stallion, is now champing at the bit.
Lockheed Martin's Sikorsky Aircraft unit is building the new helicopter for the U.S. Marines. It's powered by a brand-new engine from GE Aviation that will allow the King Stallion to claim the top spot. Lat week, the U.S. Naval Air Systems Command awarded the company a contract to build 22 of the engines valued at $143 million.

The Marine Corps have plans to buy 200 King Stallions through the program. Each of the helicopters will be using three engines.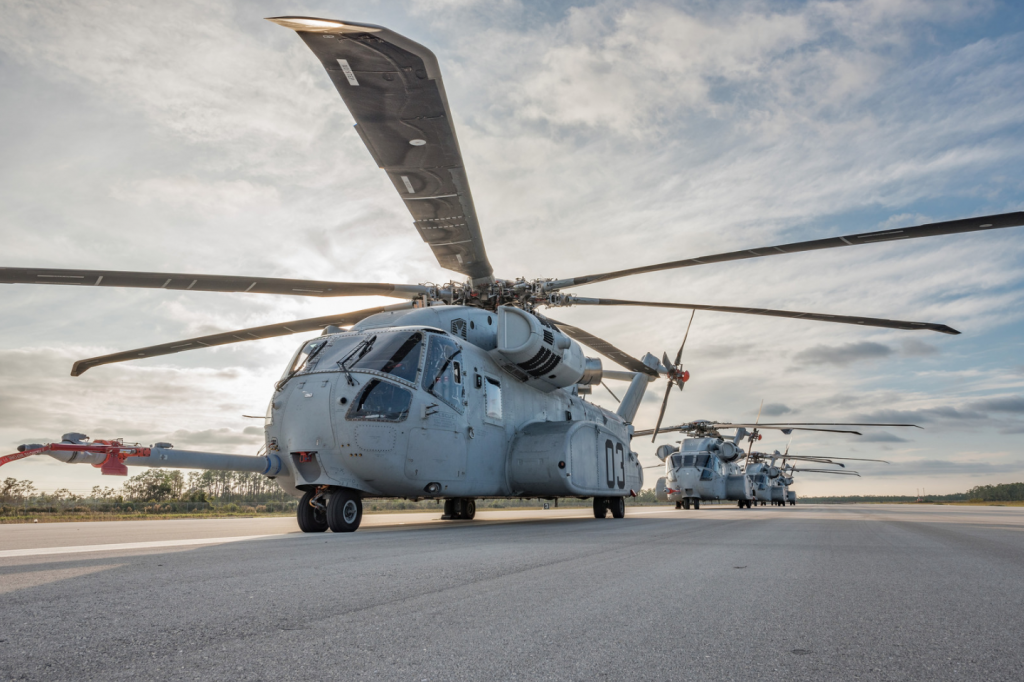 T408 engine. It will allow the CH-53K to carry as much as 27,000 pounds of external load — some 27 real-life stallions — over a mission radius of 110 nautical miles in hot-weather conditions, nearly triple what its predecessor could manage. At 7,378 shaft horsepower, the new engine will provide 57 percent more power and use 18 percent less fuel, compared to the engines used by  the Super Stallion. The new engine also has 63 percent fewer parts, making maintenance easier.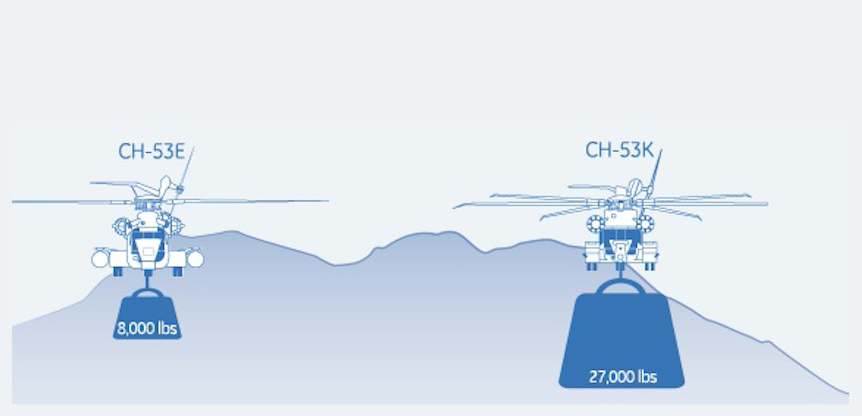 CH-53K will be able to carry as much as 27,000 pounds of external load, nearly triple what its predecessor could manage. Image credit: GE Aviation

GE Aviation is scheduled to deliver the 22 engines to Sikorsky through 2018. But the company is developing new technology so fast it is already thinking about future improvements. One of them includes parts made from a new supermaterial called ceramic matrix composites (CMCs), which were originally developed for gas turbines by scientists at GE Power and GE Global Research. Potential upgrades also include 3D-printed parts. The first jet engines with 3D-printed parts from GE entered service last year.

The new helicopter will have fly-by-wire flight controls, fourth-generation rotor blades with anhedral — or drooped — tips that make the machine quieter, and other new technology.

[embed width="600"]https://www.youtube.com/watch?v=gwjlvkYhFuo[/embed]


Categories
tags