As John Maxwell so eloquently say, "The pessimist complains about the wind. The optimist expects it to change. The leader adjusts the sails.", this phrase in leadership rings true for a natural-born leader like George Qiu. With a challenging but rewarding career of over 20 years in Service Supply Chain, GE Gas Power Asia, he is no stranger to the life of discipline, hard work and dedication to perfecting his job responsibilities – even sacrificing at the expense of himself.
Leaders are few and far between, with many opting for the easy way out. To become a leader, it takes the combined strength of willpower, character and strong support system. George Qiu is a leader with all three, backed by his family that has never failed to understand his devotion to his work.
We spoke to George Qiu to find out what guides him as a leader in GE for over 20 years.
GE Reports ASEAN (GER ASEAN): 20 years is a long time to work for a company. Tell us how you began your career in the energy sector and what has guided you to continue devoting your time in GE?
George Qiu (GQ): I started my career in GE via the Lighting Business back in 2000, right after graduating with a PhD in Mechanical Engineering. I am so fortunate to have had the opportunity to lead the Asia Pacific team in managing lighting fixture design and product qualification for different applications including home and industrial. 2 years later was when I began my entry into the energy sector where I joined the legacy GE Power Systems business in China as Commodity Leader. Throughout the years that followed, I have held several roles within the sector as a Sourcing Manager, Program Manager in which I served a year-long assignment in the U.S. and as a Sourcing Director and Plant General Manager. In 2014, I relocated to Singapore to lead the Asia Repair Organisation for Power Services. I then became the Supply Chain Leader for the region. Today, I continue to be based in Singapore with my family. It has been a truly enriching experience for us, living in a country, away from home.
I am very proud to be working for and with a brilliant and supportive team comprised of some of the brightest minds in the industry. Over the years, I have had the pleasure of watching the company evolve over the past decade or so. Despite the changes, the quality and caliber of talent retained in GE remains a constant. There are abundant opportunities for growth in GE, which I find inspiring and motivating. In GE, if you work hard and stay focused on delivering the best value out of the task given, doors of opportunities will always open for you.
GER ASEAN: Your career has taken you to relocate in various countries across the world. How has that experience been like for you and your family?
GQ: Working remotely away from my family was very difficult and challenging for me, but it taught me mental resilience and discipline – to stay focused, get the job done to the best of your abilities, and then switch off and be with your family. It was, however, an enriching experience. Despite the challenges of being away from family, I always kept my responsibilities to work a priority and I am glad it paid off, for me and my loved ones.
In 2007, I was given the opportunity to work at the front lines at the largest multi-model manufacturing shop in Hangzhou, China, located about 200km from my home in Shanghai. I created a schedule for both my priorities – work and family. I would commute every Sunday to go to work and return to my family on Friday evenings. Throughout my seven years there, I was able to dive deep into the operations and gain a thorough sense of appreciation of how to run a shop.
Five years ago, I relocated to Singapore, this time bringing my family along. Singapore being an epicenter for the region, I learned about cultural diversity and had the opportunity to work across different functions. This is where I gained a true appreciation of the strength of the GE enterprise, and how to connect with customers in a better way.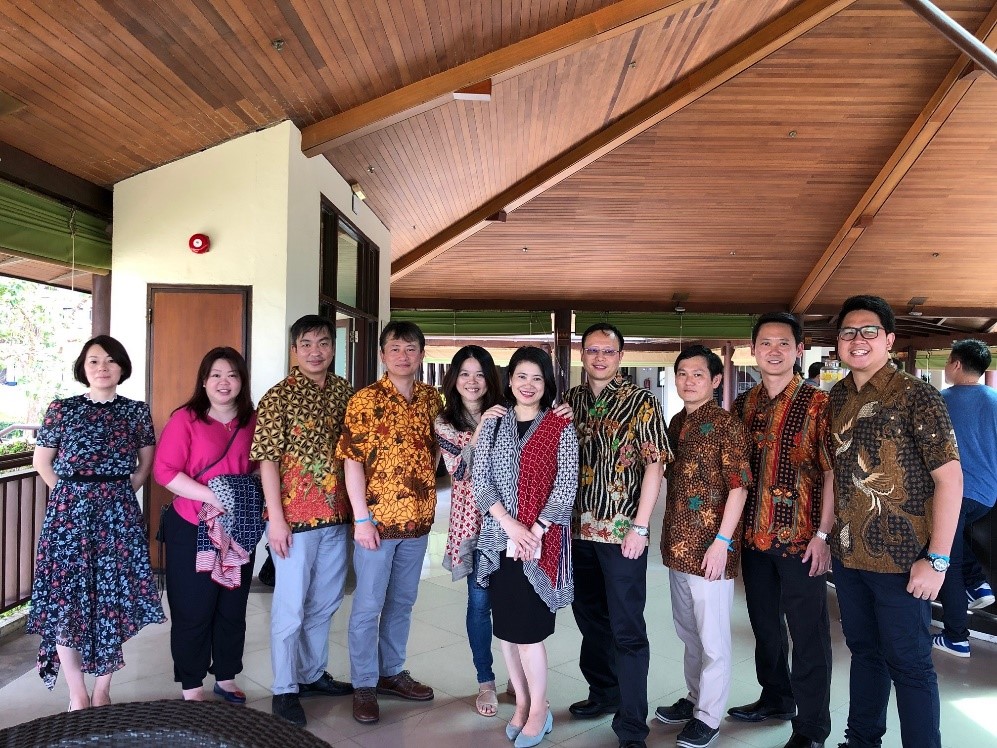 GER ASEAN: With the COVID 19 pandemic, these are unprecedented times we are all going through. What further safety precautions have been initiated and tell us more on how your team is coping with the challenges surrounding the situation?
GQ: We must acknowledge that we are all going through a difficult time, regardless of the industry we work in. That said, we are doing the best we can to navigate this period of uncertainty. While a great many of us are able to work from the safe confines of our homes, many members of the supply chain and operations teams continue to go out to work and brave the risk of infection. We know that our customers rely on us to repair and supply products so they can run their plants.
Our priority remains the safety and wellbeing of our employees, their family and the people they come in contact with. As a testament to ensuring the above, we have implemented strict social distancing measures in our shops across the region. Among the various safety initiatives put in place to combat the pandemic include splitting work shifts with a 30- minute duration for swapping with the next shift workers to ensure no overlap happens. During the 30 minutes, disinfecting the workstations is of highest priority. We have also implemented strict measures in public areas such as canteens and work areas, where we have taken further steps to demarcate workstations and cubicles to minimise social contact. Each staff member is also given Personal Protective Equipment (PPE) such as the N95 masks for specific operations and we have supplied sanitisers in key locations for added protection.
During these uncertain times, we need to acknowledge the essence of leadership communication and teamwork to ensure work processes flow smoothly without any hiccups along the way. By replacing regular group get-togethers with a rigorous rhythm of people leaders connecting individually with their teams, we can ensure the right level of emotional support and assuage concerns. Leadership communication has to go hand-in-hand with our lean transformation journey in GE Service Supply Chain where regardless of the COVID 19 situation or otherwise, it is vital that we improve our lead time, reduce inventory and product cost whilst focusing on improving or cash position and supply chain competency in the long run. Our end goal will always be focused in giving the best support for our customers.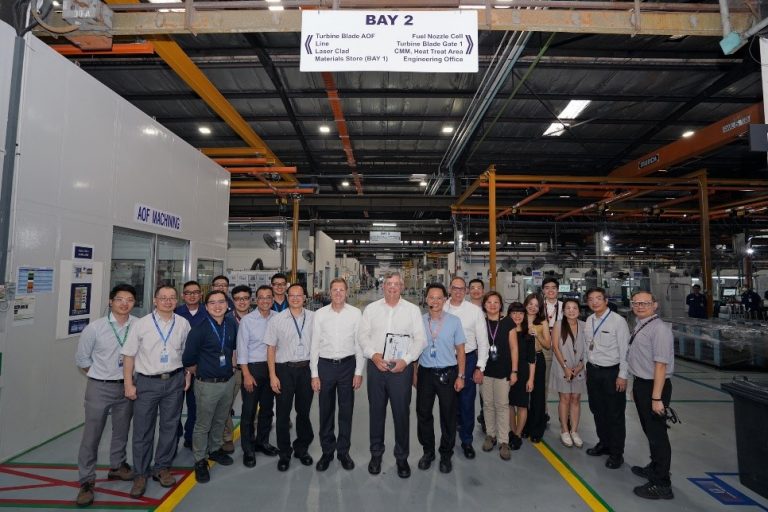 GER ASEAN: What is a piece of advice you can share with your counterparts who are facing the same challenging circumstances with the current COVID-19 situation?
GQ: To me, I believe compassion must take centre stage. We remain committed to serving the best we can. However, while metrics continue to be a priority for us, we recognise that we need to adapt, be flexible and show compassion to our employees during these extraordinary times. As leaders, it is important to adjust our expectations on fulfilment of targets within tolerance limits that keeps the business going, and to communicate this clearly to the teams. We may not be able to perform our normal face-to-face LEAN workouts and Kaizen exercises. But to keep the ball rolling, we must try to implement virtual workouts day and night, with the support of the global team.
The change in the way we usually conduct check-ins and the controlled numbers of man hours have had an effect, on the overall dynamics and efficiency levels. However, at the end of the day, the safety and wellbeing of our people takes precedence over everything else.
Asia being the frontline and Centre of Excellence (CoE) for Gas Repair, it is vital that we will need to keep investing for the future. Regardless of the uncertainty brought by the COVID 19 pandemic, our strategical growth plan must be ensured in terms of efficiency, effectiveness and practicality. As businesses get back into the busy rhythm of everyday work and societies return to their full vigor post COVID 19, we will all look back to this time of uncertainty as one of the most redefining periods in our lifetime. One thing is for sure, George Qiu and other leaders taking charge and adapting to our "new normal" will inspire and spark the next generation of leaders across industries and markets.
tags