An astonishing new jet engine … a factory in India that made a big push for gender parity … advancing hydrogen in both energy and flight … and bold moves for an evolving corporation: If you blinked during this year of change you might have missed some of our biggest stories. Here we count down the 10 most read articles by GE Reports in 2022.
10. 'The Times' They Are a-Changin': America's Paper of Record Features GE As Sole Print Advertiser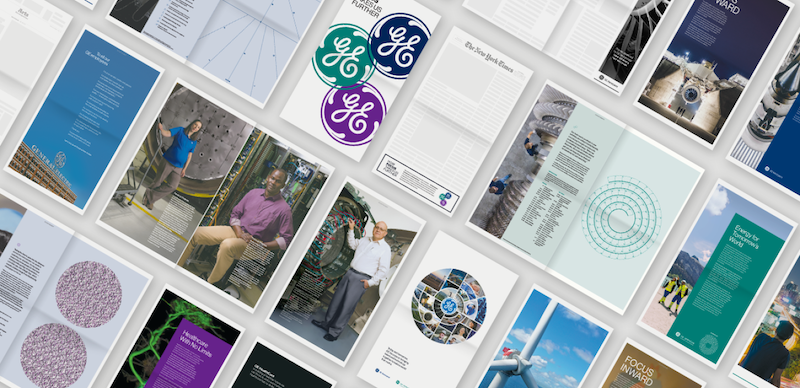 "Our marketing is as innovative as our company," says Zara Mirza, GE's chief brand officer, and this story was proof of that. On Dec. 6, for the first time in its 171-year history, The New York Times devoted its print edition's entire ad inventory to one company, with a GE celebration of its upcoming planned separation into three new public companies. Read the story here.
9. Changing the Balance: GE Looks to Add Gender Diversity to a New Factory in India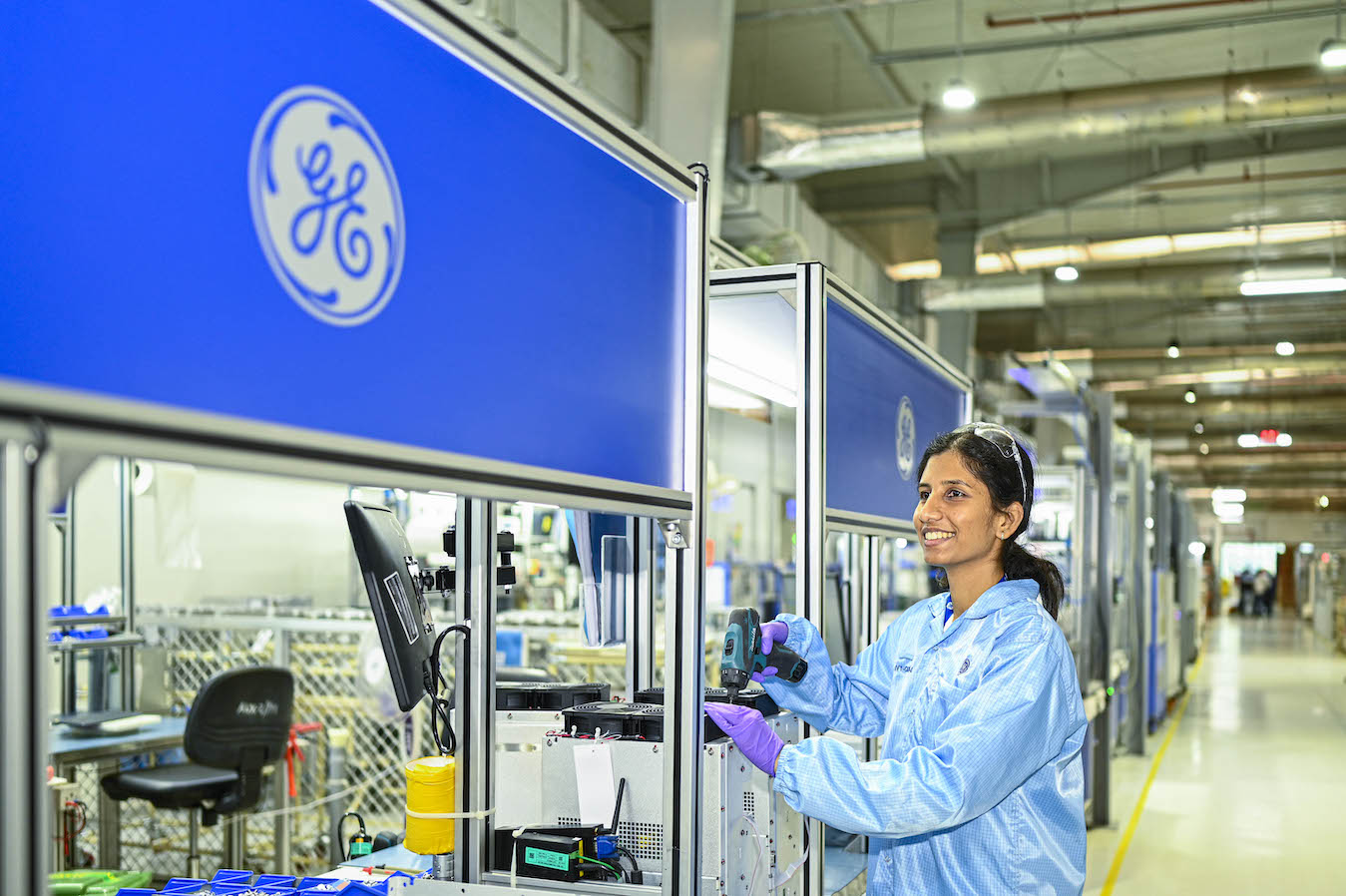 In Bengalaru, India, GE HealthCare subsidiary Wipro GE has built a brand-new factory that's made a special effort to add diversity and create a culture where every employee gets an opportunity to be successful and thrive. When we visited in early March, there were some women working on medical imaging machines that help doctors treat patients in India and around the world; that number is expected to increase within the next two to three years. "We bring the women to the facility, we train them and we help them understand the manufacturing process," says Akshatha Thimmaiah, a production team leader who oversees CT scanner assembly at the plant. "They always come with a big smile and they are energized by the fact that they get to build their careers both within GE and outside." Read the story here.
8. Electric Skies: Boeing Joins GE and NASA's Hybrid Electric Flight Project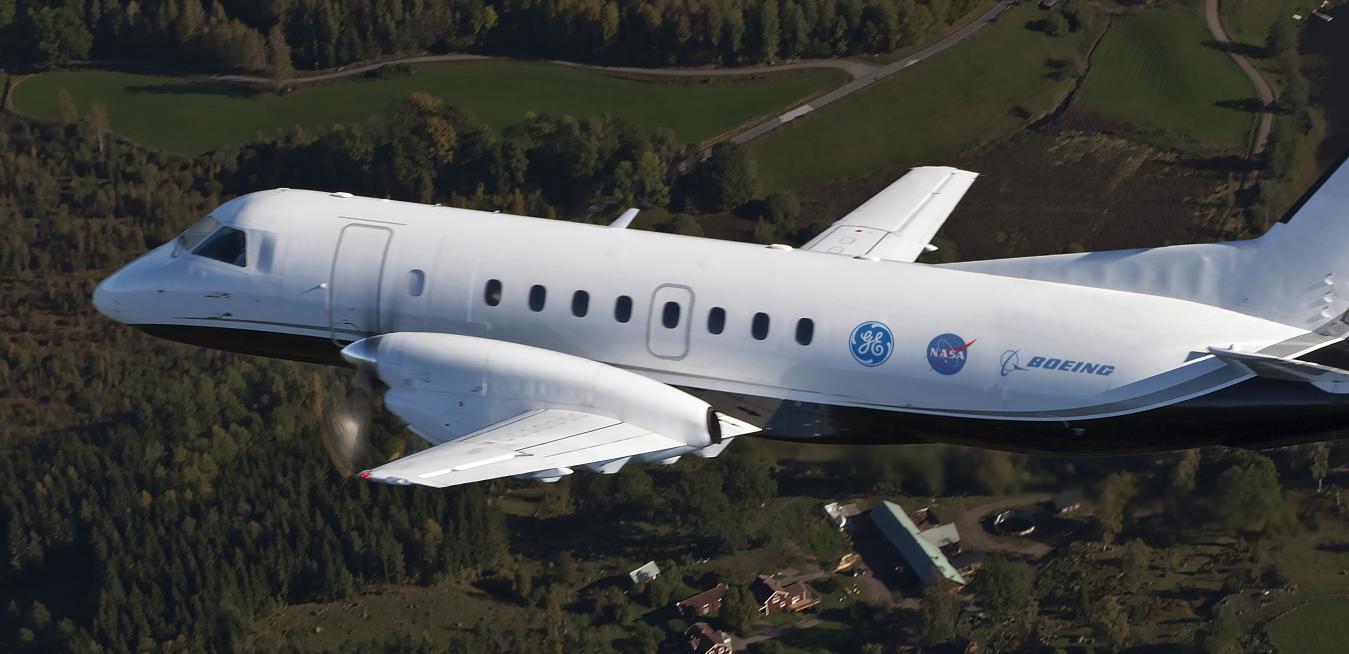 In fall 2021, NASA and GE Aerospace announced a new partnership to mature a megawatt-class hybrid-electric propulsion system for commercial aviation. The project got one step closer to takeoff in February when GE Aerospace selected Boeing to modify the plane that will test the propulsion system in the air. Flight tests are projected to start in the mid-2020s. The NASA-GE partnership is part of NASA's Electrified Powertrain Flight Demonstration (EPFD) project, a five-year, $260 million effort being funded by investments from NASA, GE Aerospace, Boeing and other partners. The story is here.
7. 'It's All About Purpose': This Engineer Calls the Shots in GE's Factory for Jet Engine Super Ceramics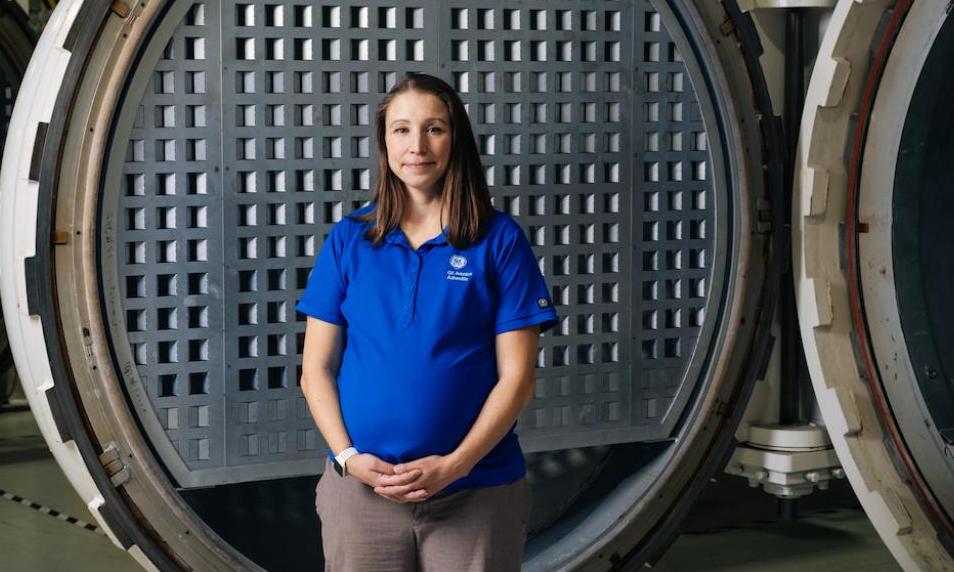 "It's all about purpose, which is why I try to make people feel like what they're doing matters," says Loren Finnerty, manufacturing site leader at GE Aerospace's plant in Asheville, North Carolina. Finnerty's team develops and produces ceramic matrix composites (CMCs), the light, heat-resistant materials that allow jet engines to operate with less cooling air, generate more power, and burn less fuel. Read her story here.
6. 'The Initials of a Friend': A History of GE's Iconic Monogram Logo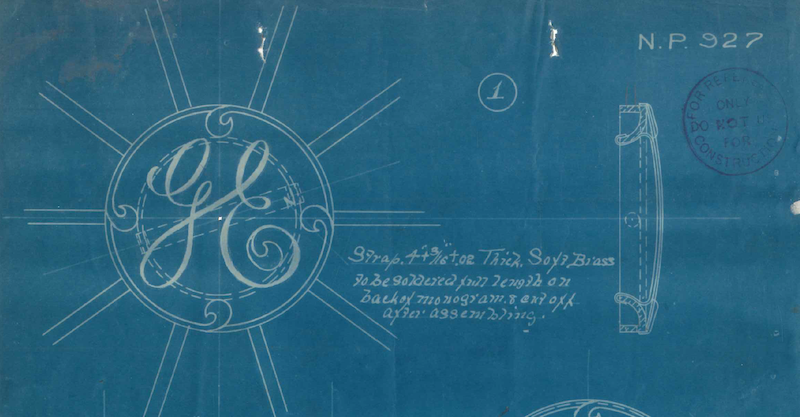 GE's Monogram is one of the most recognizable logos on the planet. The story of how it came into existence in the 1890s and evolved over the years is a tale of competing claims, advertising genius, and bringing light to the darkness. The three new planned independent, publicly traded companies that GE announced in the fall of 2021 will all continue to use the Monogram, customized with their signature colors. What better time to look back at the story of a design legend?
5. 'The First 21st-Century Engine': GE's Next-Gen XA100 Fighter Jet Engine Passes Its Last Big Test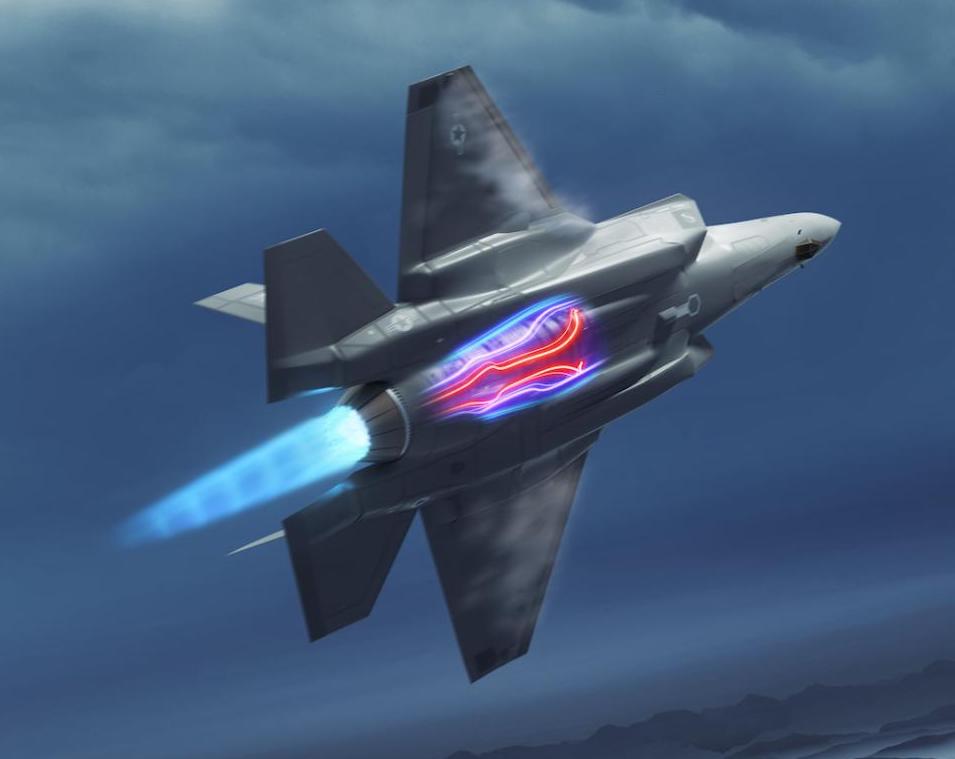 Touted as the "most capable and durable combat engine ever deployed," GE's new jet engine, the XA100, passed its last big test in August at Tennessee's Arnold Air Force Base. The XA100 was engineered to seamlessly go from high-thrust events, like aerial combat maneuvers, to high-efficiency mode to save fuel. It would provide Lockheed Martin's F-35 combat aircraft more range and faster acceleration. Read more here.
4. Hurray for Hydrogen: This New Ohio Power Plant Successfully Used Hydrogen to Generate Electricity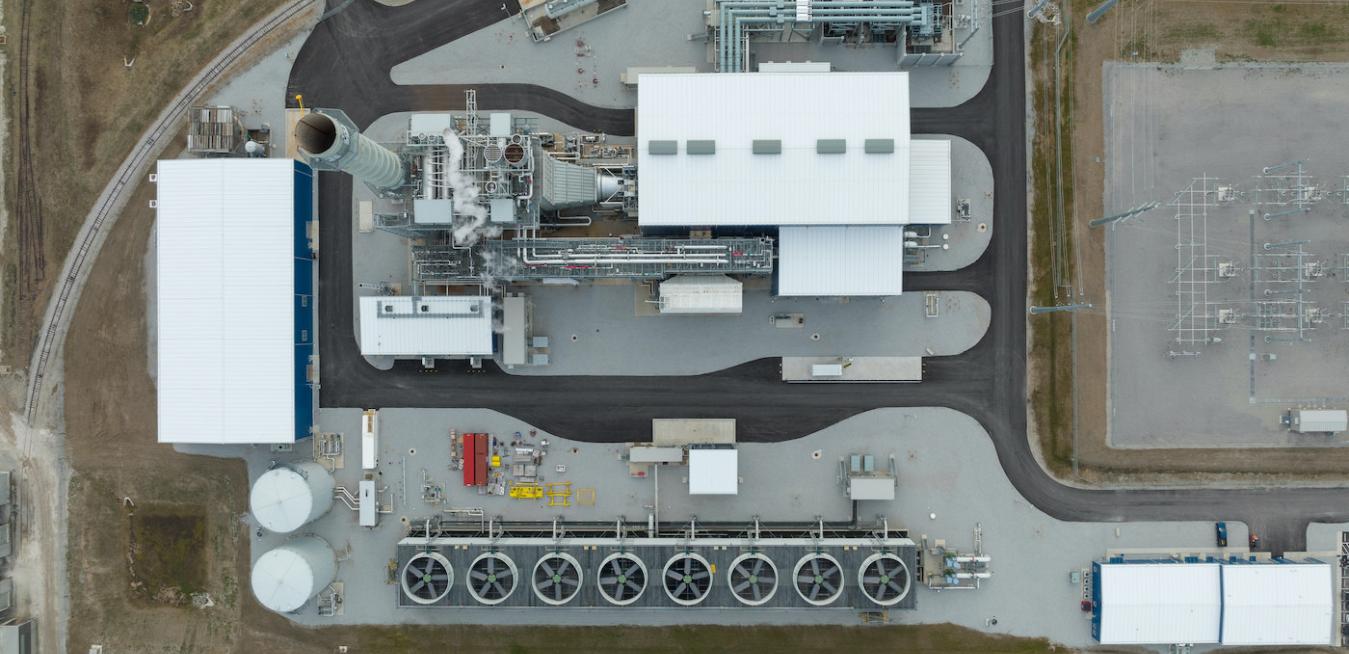 The Long Ridge Energy Terminal in Ohio, the first purpose-built power plant in the United States to generate power with hydrogen fuel, used a fuel blend of natural gas and hydrogen to produce electricity in April. Hydrogen does not emit any carbon when it burns. Using the gas to generate electricity could be an important tool for the energy industry to reduce emissions and meet its decarbonization goals. The plant has enough capacity to supply the equivalent electricity needed to power 400,000 U.S. homes. The beating heart of the facility is GE Power's 7HA.02 gas turbine, one of the world's most advanced gas turbines. GE Reports has the story here.
3. GE Unveils New Brand Names for Three Planned Future Public Companies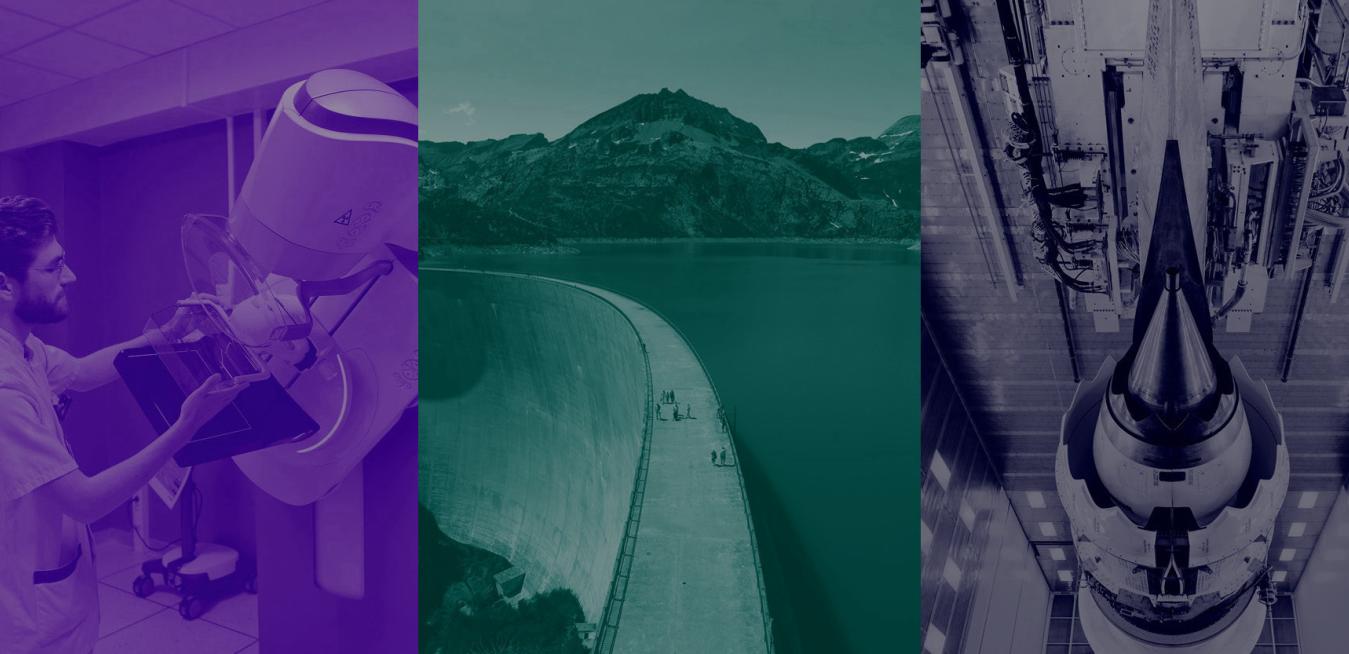 In fall of 2021, GE announced plans to become three independent and publicly traded businesses focusing on healthcare, energy, and aviation. In July the company unveiled their names. Channeling its 130 years of innovation, all three — each a leader in its industry — will retain the familiar GE name and the company's famous Monogram logo, which dates to Thomas Edison. But their new names also reflect a new beginning. GE's healthcare business will become GE HealthCare, and GE's existing portfolio of energy businesses, including Renewable Energy, Power, Digital, and Energy Financial Services, will sit together under the brand name GE Vernova. GE Aerospace will be the name of GE's aviation business. Read more here.
2. Hydrogen Takes Flight: Airbus and CFM International to Partner on Hydrogen-Fueled Demonstration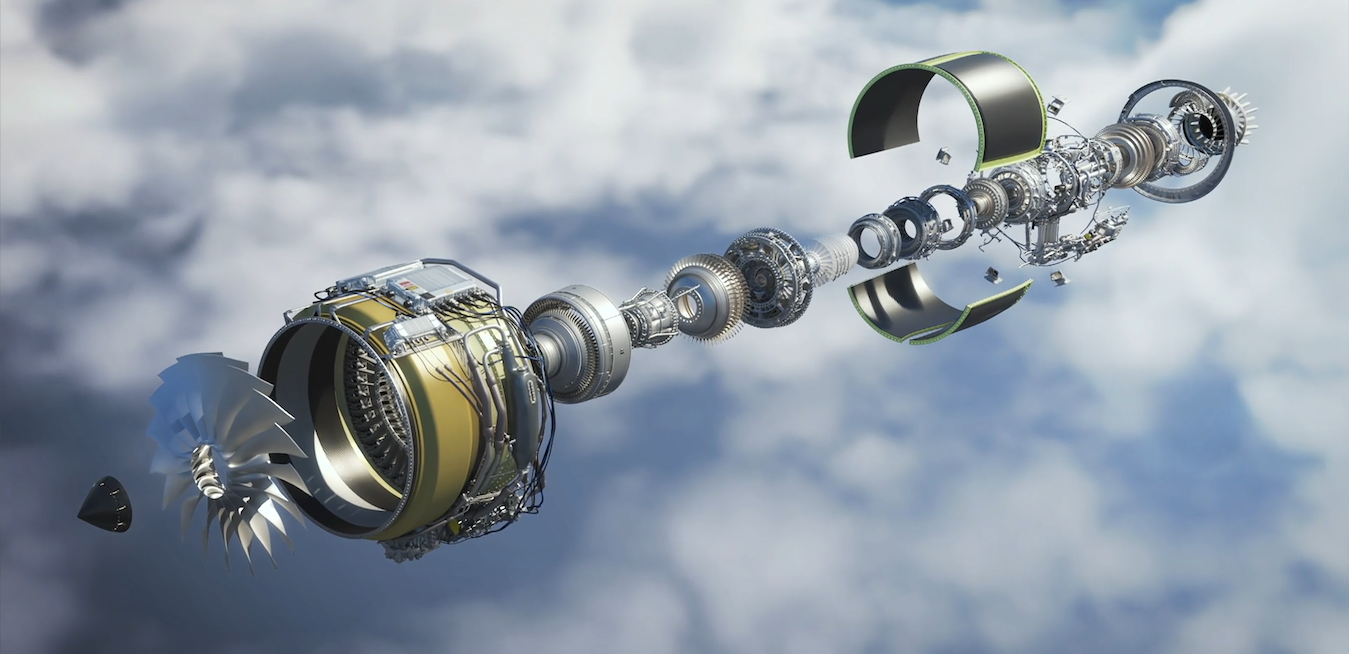 In February the aviation industry took a new step to help reduce its carbon emissions. Airbus and CFM International — a 50/50 joint company between GE and Safran Aircraft Engines — announced that they'll collaborate on tests of a GE aircraft engine fueled by hydrogen. Around the mid-2020s, the team plans to mount the engine on a modified Airbus 380 for flight testing, with the goal of placing a hydrogen-powered passenger plane into service about 10 years later. Such a plane would produce zero CO2 emissions during flight. Read more about the project here.
1. To All Who Have Walked the Halls of Crotonville …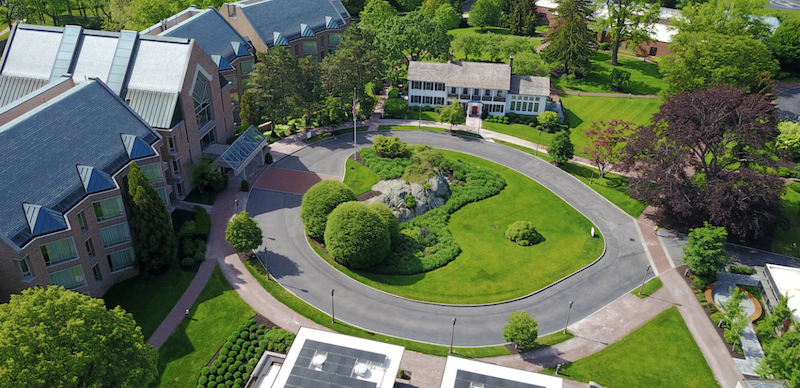 For more than 65 years, legions of employees, customers, partners, and dignitaries have traveled to GE's legendary Crotonville campus in New York to take part in management training and development. Now the company has decided to find an outside buyer for the 62-acre center as it moves training closer to work sites and prepares to split into three independent companies. "Crotonville will always be an important and cherished part of GE's leadership legacy," Chief Marketing Officer and Chief Learning Officer Linda Boff writes in this piece that captures Crotonville's spirit and purpose.
Credits: GE, Wipro GE, Boeing, GE, Museum of Innovation and Science Schenectady, GE Aerospace, Long Ridge Energy Terminal, GE, CFM International, GE Crotonville