As a modern-day wonder of reinvention, Japan's power sector rivals David Bowie, Madonna and Prince. In the decade prior to 2011, fossil fuels and nuclear power dominated the country's grid, generating close to 90% of the island nation's electricity. But following the devastating tsunami in 2011, Japanese authorities shut down the country's 11 nuclear reactors (which represented about 30% of Japanese electricity at the time) and boosted imports of liquified natural gas (LNG), fuel oil and coal to burn in the country's power plants.
It created a significant negative impact on the CO2 footprint of the Japanese electricity sector. To counter this effect, the government followed up in 2015 by proposing an ambitious goal of growing up to 24% of the nation's electricity from renewable sources by early 2031.

So far, Japan has lifted the share of renewables on its grid from just under 13% in 2011 to 16% in 2018. And the relatively young Japanese renewables sector, which mainly consists of hydroelectricity, solar, geothermal and wind facilities, includes a technology that is older than our species: biomass.

A quick primer: Biomass is organic material from plants and animals that humans burn to produce energy. Homo erectus learned how to harness the flames of burning wood to provide warmth and heat food around 1.7 million years ago, but these days biomass consists of woody plants or herbaceous crops such as willow, poplar and elephant grass, and the biogas captured from rotting food and animal manure.

You might wonder how biomass is a renewable fuel, given that burning any organic material emits carbon dioxide just like oil, gas or coal. Sacha Parneix, chief commercial officer of GE's Steam power division, explains the plants, trees and crops that are burned as biomass have also absorbed carbon dioxide for photosynthesis throughout their short lifetimes. This means that, even before being burned, they've already offset their emissions. "Do the math and the equations, and you end up with a near-carbon-neutral process that also generates kilowatt-hours of electricity," Parneix says.

As long as humans continue to replace the forests and sugar cane plantations that they burn, then, biomass can form part of a renewable cycle. Within this sustainable plantation context, the United States, the European Union and the United Nations recognize plant-derived biomass as a renewable source of energy.

That is exactly what is happening in Kamisu, a small city on Japan's eastern coast, where GE Steam Power has signed a deal with Hitachi Zosen Corporation to design, manufacture and supply the main parts of a power plant that will burn plant-derived biomass to produce 50 megawatts of electricity for the country's grid.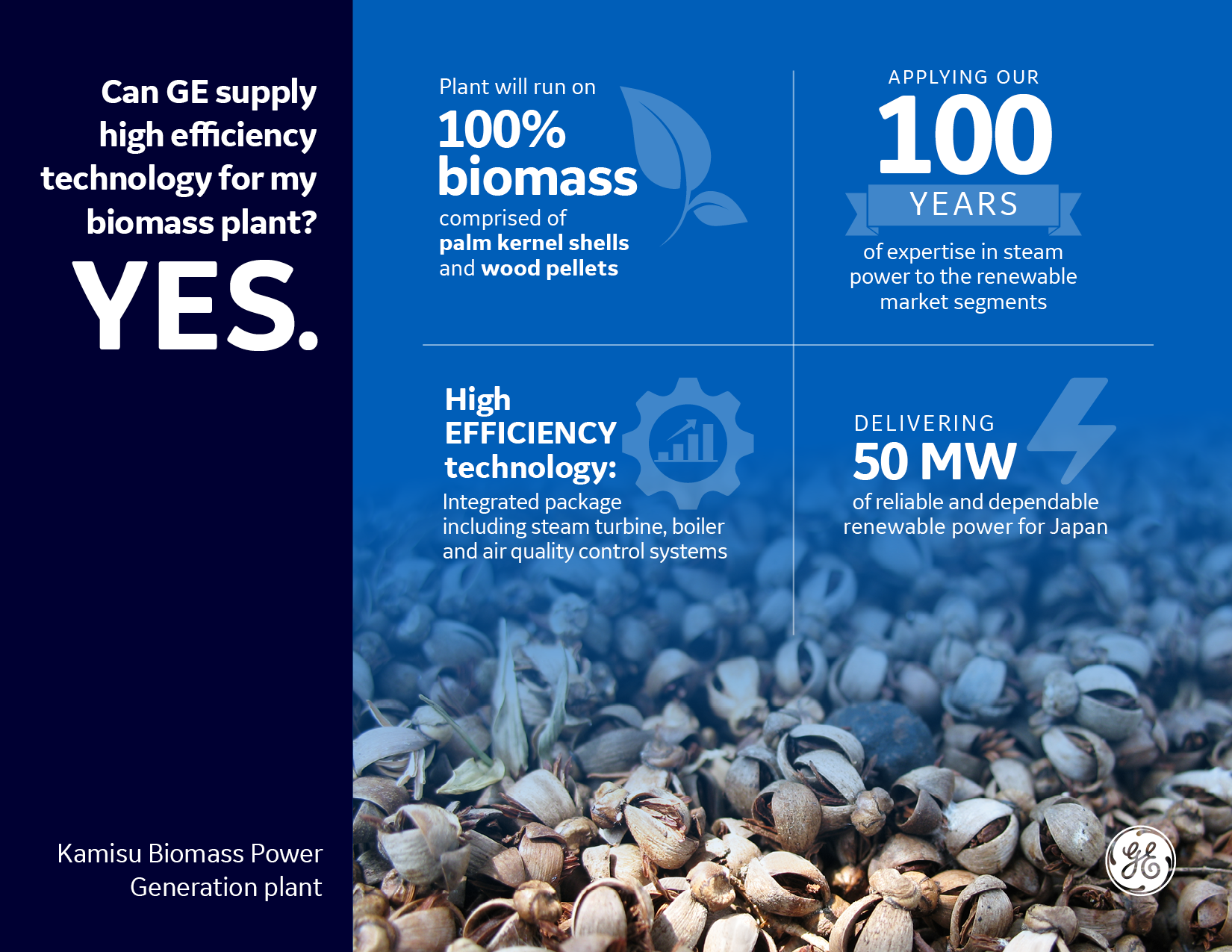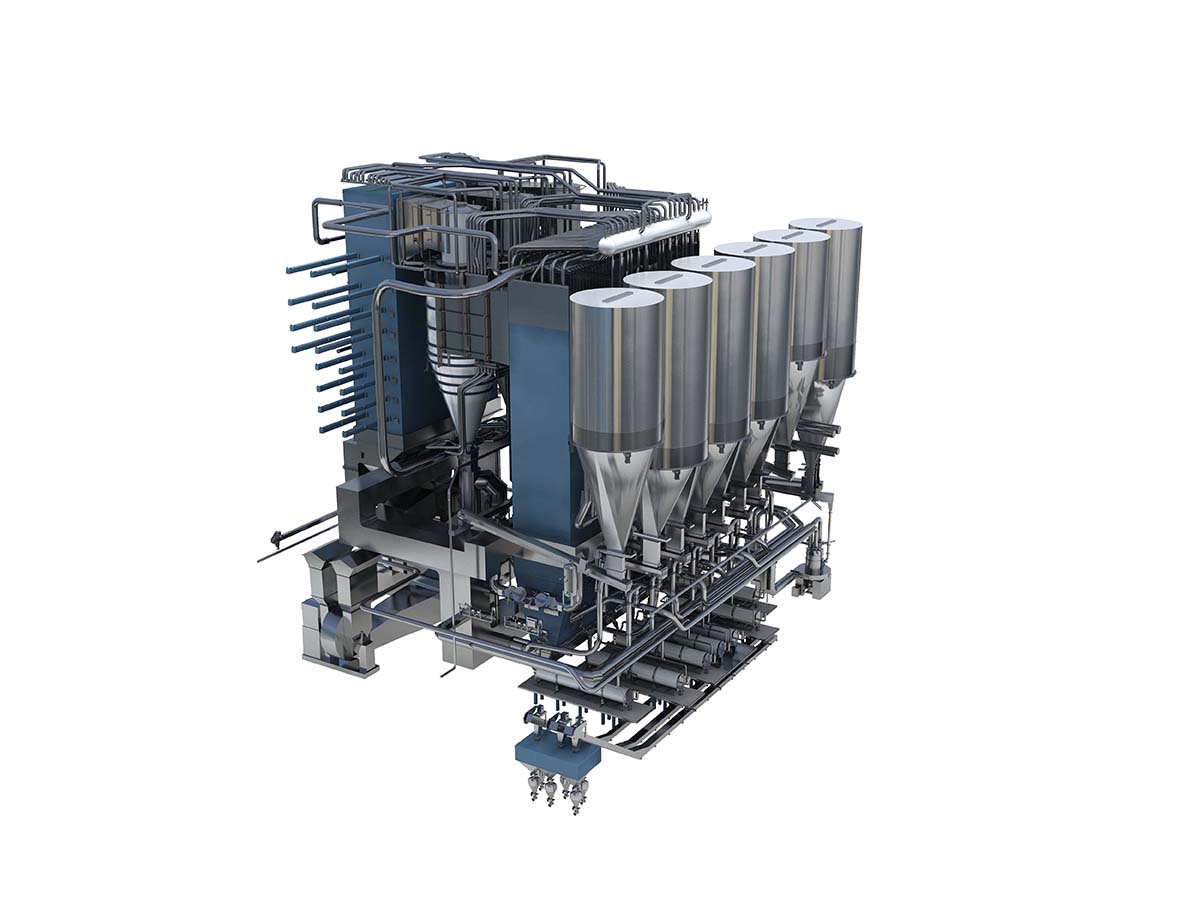 OECD-type countries like Japan, South Korea, Europe and North America are planning new-built capacity for biomass power," Parneix says.
Categories
tags