For most of recorded history, Egypt has been at the cutting edge of transportation technology. The country had a canal connecting the Nile and the Red Sea thousands of years before the Suez Canal was built. Egypt boasts the world's oldest seaport, and in 1852, it also opened the first rail line in Africa and the Middle East linking Alexandria to the city of Kafr el-Zayyat.
But all this glamorous history now needs some upgrades. Egypt's once-proud rail network now carries less than 1 percent of all domestic freight. That's just a fraction of the roughly 40 percent that trains in the U.S. carry, for example. Instead, the majority of Egypt's goods add to congestion on the country's already busy roads. "Truck transport causes lots of accidents, pollutes the environment and adds to the traffic for which Egypt — especially Cairo — has become notorious," says Ayman Khattab, president and CEO of GE North Africa.

The country has big plans for making things better. Last year the government announced a plan to develop its infrastructure and provide improved services to its citizens called Vision 30. The plan calls for a massive upgrade to Egypt's rail services, including improved rail lines, modernization of signaling systems, better track maintenance and a shiny new fleet.

That's where GE comes in. On June 17, Egypt's Ministry of Transportation and the Egyptian National Railway (ENR) signed a letter of intent with the company to purchase 100 ES30ACi Light Evolution Series locomotives for $575 million. The country expects that the new 3,200-horsepower diesel engines, which can be used for freight and passengers, will help move 15 percent of the country's freight by rail by 2030.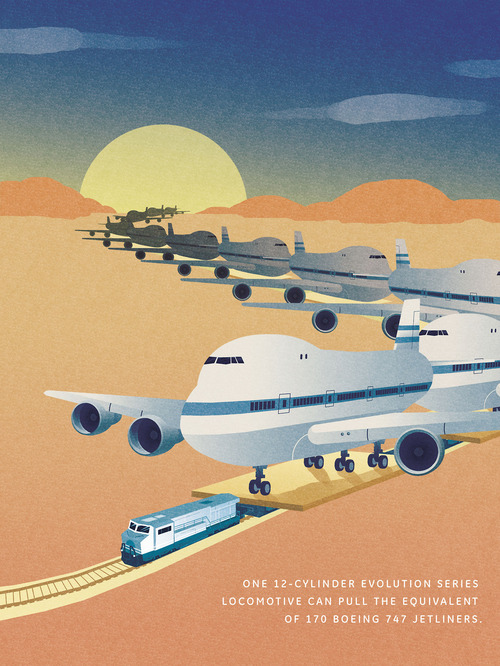 tags