Sergipe, a small province tucked into Brazil's northeastern bulge, may be best known for the sparkling beaches, colonial architecture and sweeping sugarcane fields that attract off-the-beaten-path tourists. But the nation's smallest state is about to get some new buzz by becoming a major player in helping satisfy Brazilians' rapidly growing energy demands.
Just 10 kilometers away from the capital city Aracaju, Centrais Elétricas de Sergipe (CELSE) is putting the finishing touches on Porto de Sergipe power station. When the plant opens in January, it will generate 1.5 gigawatts of energy — enough to light the homes of 20 million inhabitants — making it one of the largest gas-fired power plants in Latin America. And, with three 7HA gas turbines made by GE, it will be one of the world's most efficient, too.

This impressive feat of electrical engineering is the latest chapter in a fruitful collaboration between GE and Brazil that stretches over a century. Shortly after establishing in the country in 1919, the company opened a lightbulb factory in Rio de Janeiro. Since then, the two entities have worked closely to advance Brazil's infrastructure and economy, be that by providing crucial aviation maintenance services, producing equipment for hydroelectric power, or installing nearly 3,000 wind turbines.

GE's 100th anniversary in Brazil is among several international milestones for the company this year. GE also is celebrating 50 years in Singapore, 70 years supporting the People's Republic of China, and 120 in the African continent — lasting partnerships that are as integral to GE's evolution as innovators in generators, turbines or jet engines.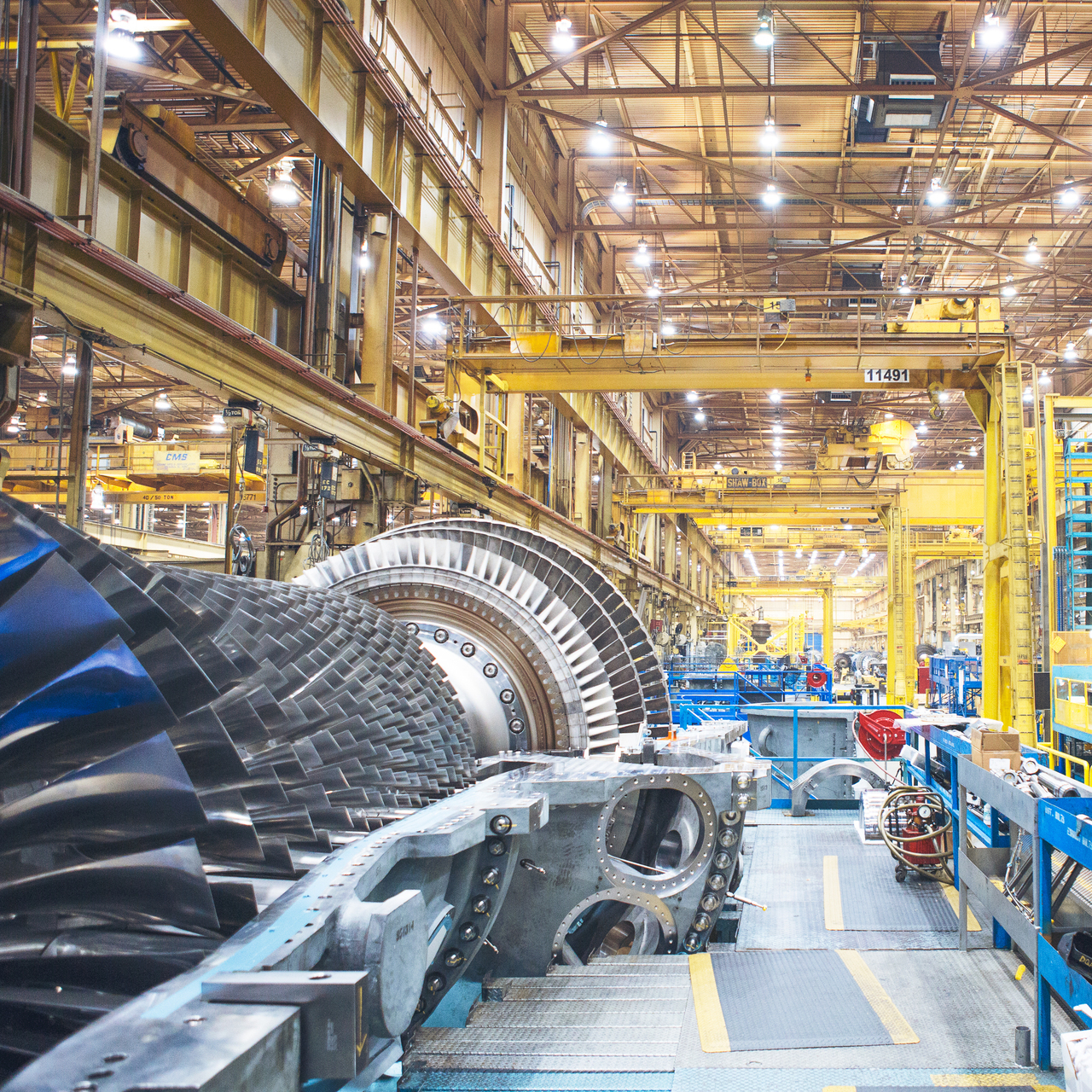 Kipeto wind project in  Kenya for instance, which recently reached financial close. GE was able to bring resources from around the world together to make it happen — from financing to construction to technical expertise.

Oftentimes, being a partner also means sticking with a country through thick and thin. GE installed its first gas turbine in Iraq in 1965 and has remained there throughout multiple wars and conflicts. Since 2011, the company has helped bring 14 GW of power online across Iraq, including up to 1.4 GW in liberated areas like Diyala and Mosul. Today, GE technology helps generate up to 55% of the country's electricity, a vital component to recovery efforts there.

GE's partnerships also require meeting countries wherever they are on their path to economic development. "Localization is not a one-size-fits-all approach," says Duan, as evidenced by her experience at the annual United Nations General Assembly last month in New York. Her meetings there varied widely: She discussed youth, education and human capital with senior delegates from Eurasia; how to transform biomass and waste into green energy in sub-Saharan Africa; and how to launch renewable wind projects in Latin America.

Coming up with mutually beneficial solutions, Duan says, is what good corporate partners do.
Categories
tags