Growing up in Bergama, a town of 200,000 people in the western hills of Turkey, history is all around you. Some 2,400 years ago, when the place was known as Pergamum, Alexander the Great swept the city up on his conquests, gifting to Cleopatra its legendary library. Later, when the Romans took over, its enlightened past led Pliny the Elder to call it "the most famous and magnificent city of the Asia Minor." Bergama's bounty of historical sites has been drawing in throngs of tourists for years. But for much of that time a lack of options beyond the tourist trade meant that when the young people of Bergama looked to the future, they looked elsewhere.
That outlook changed in 2017, when LM Wind Power, a division of GE Renewable Energy, opened a wind turbine blade manufacturing facility here, says Bora Hodo, an engineer at the plant and a Bergama native. The factory produces wind turbine blades for domestic use and export, employing more than 480 people currently, with an expansion underway that will boost the workforce by two-thirds. "LM Wind Power gives us hope for our young people because, in the past, they didn't think about getting a good education, they didn't have any career plans," Hodo says. "Now they are thinking about careers, they want to be engineers." Most of the workers are Bergama natives, he adds. More than a quarter of the workforce are women.

In his youth, Hodo followed much of the same path as many other Bergama kids. The son of schoolteachers, he took part-time jobs as a tour guide, in part to improve his command of English. For college, he left for Izmir, a city of 4 million people 50 miles southwest, and studied engineering. Later, working in Istanbul, Hodo planned on returning to Izmir when he learned of LM Wind Power's plans to open a plant in Bergama. He signed on as quickly as he could, and in the early planning stages worked out of a local hotel, recruiting employees.



acquired the company in 2017. Worldwide, about 1 in 5 turbine blades — more than 215,000 — have been made by LM Wind Power. They have the corresponding capacity to generate about 102 gigawatts (GW), slightly more than the U.K.'s entire generating capacity.

Renewable energy has been a priority of the Turkish government since 2014. To date, the Turkish government has invested more than $11 billion in the sector, according to a news report by the state-run Anadolu Agency.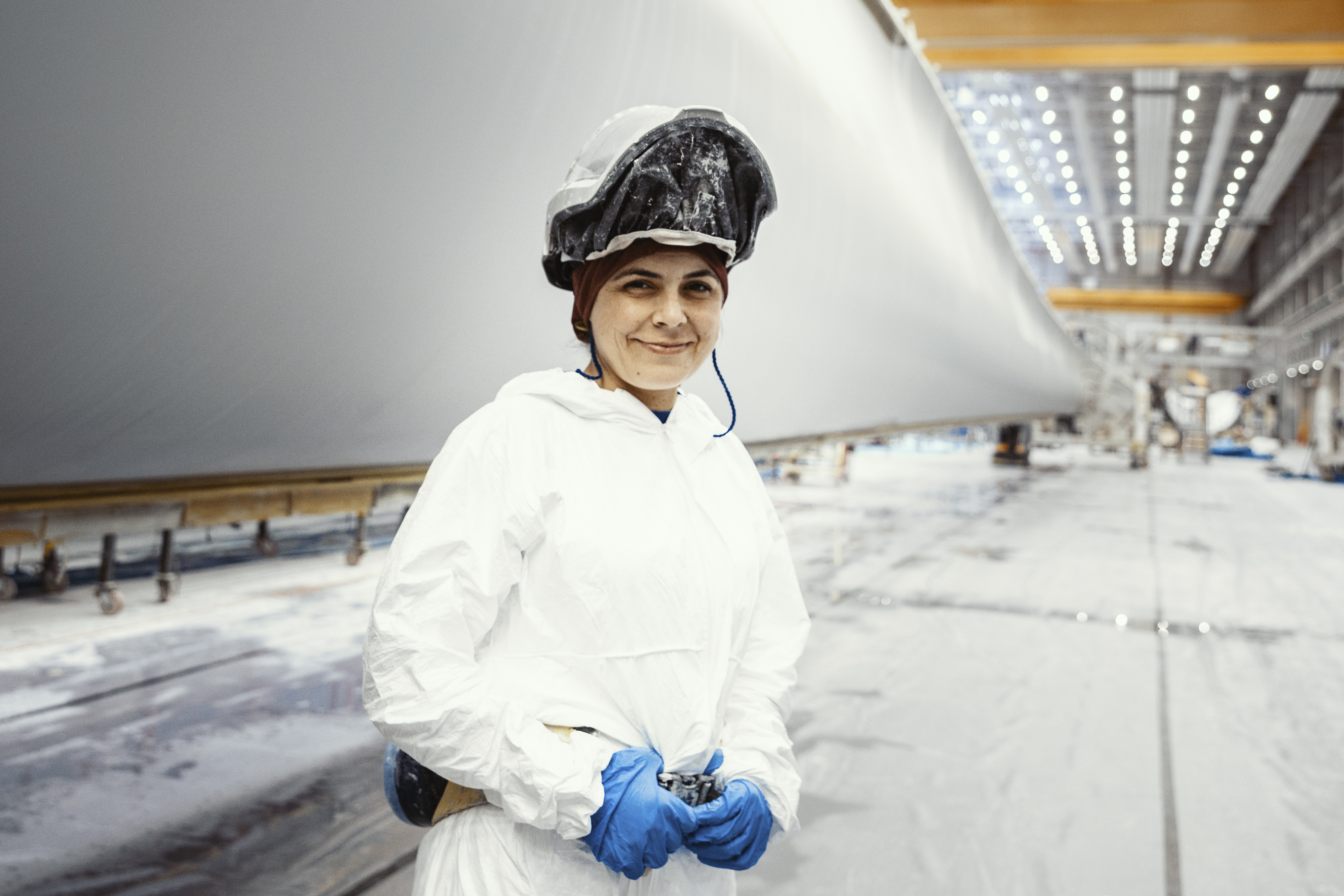 according to Invest in Izmir, a government agency that promotes foreign direct investment. Since the blades are up to 80 meters long, shipping is often the easiest way to send them to customers. The proximity to the Aegean Sea allows for strong export business in addition to feeding domestic demand. The first blades produced at the plant, for example, traveled 8,700 miles to power 3.43 MW GE turbines at the Bodangora wind farm in New South Wales, Australia.

The Bergama facility produced its 500th wind turbine blade last month and in the spring, GE broke ground on a $30 million expansion of the facility that will add another 300 employees and additional post-blade molding capabilities. When completed later this year, the expansion will also support the ability to produce blades for the Cypress, GE's largest-ever onshore wind turbine. The Cypress has a 158-meter rotor diameter and comes in 4.8 MW and 5.3 MW versions.

Beyond production capacity, Hodo says the Bergama facility's focus on training employees provides a competitive edge. In the past, LM Wind Power employees in Turkey would travel to Poland and Denmark for a month of instruction. But now they receive six weeks of practical and theoretical instruction through the plant's Center for Excellence program, focused on boosting product quality and customer satisfaction. "It differentiates us from competitors," Hodo says. "People want to work at LM Wind Power because they know we have good conditions and that GE is a very well-known company in the world, as well as in Turkey."


Categories
tags