Like many countries around the world, India is going through a massive energy transition. "Energy use has doubled since 2000, with 80% of demand still being met by coal, oil and solid biomass," the International Energy Agency reported in its 2021 energy outlook for the country of nearly 1.4 billion people.
But that trend is changing. India said it would install 175 gigawatts (GW) of renewable energy by 2022 and more than double its non-fossil-fuel target to 450 GW by 2030. And in September 2021, the country crossed the threshold of 100 GW of installed renewable energy capacity. It's now fourth in the world in terms of installed renewable capacity, according to its Ministry of New and Renewable Energy.
Those numbers are growing thanks to agreements like the recent deal between GE Renewable Energy and JSW Energy, one of India's leading power companies, to supply 810 megawatts (MW) of onshore wind turbines for its upcoming wind farms in India's Tamil Nadu state. The turbines will produce enough renewable energy to meet the annual electricity requirements of more than 2.1 million households in the country.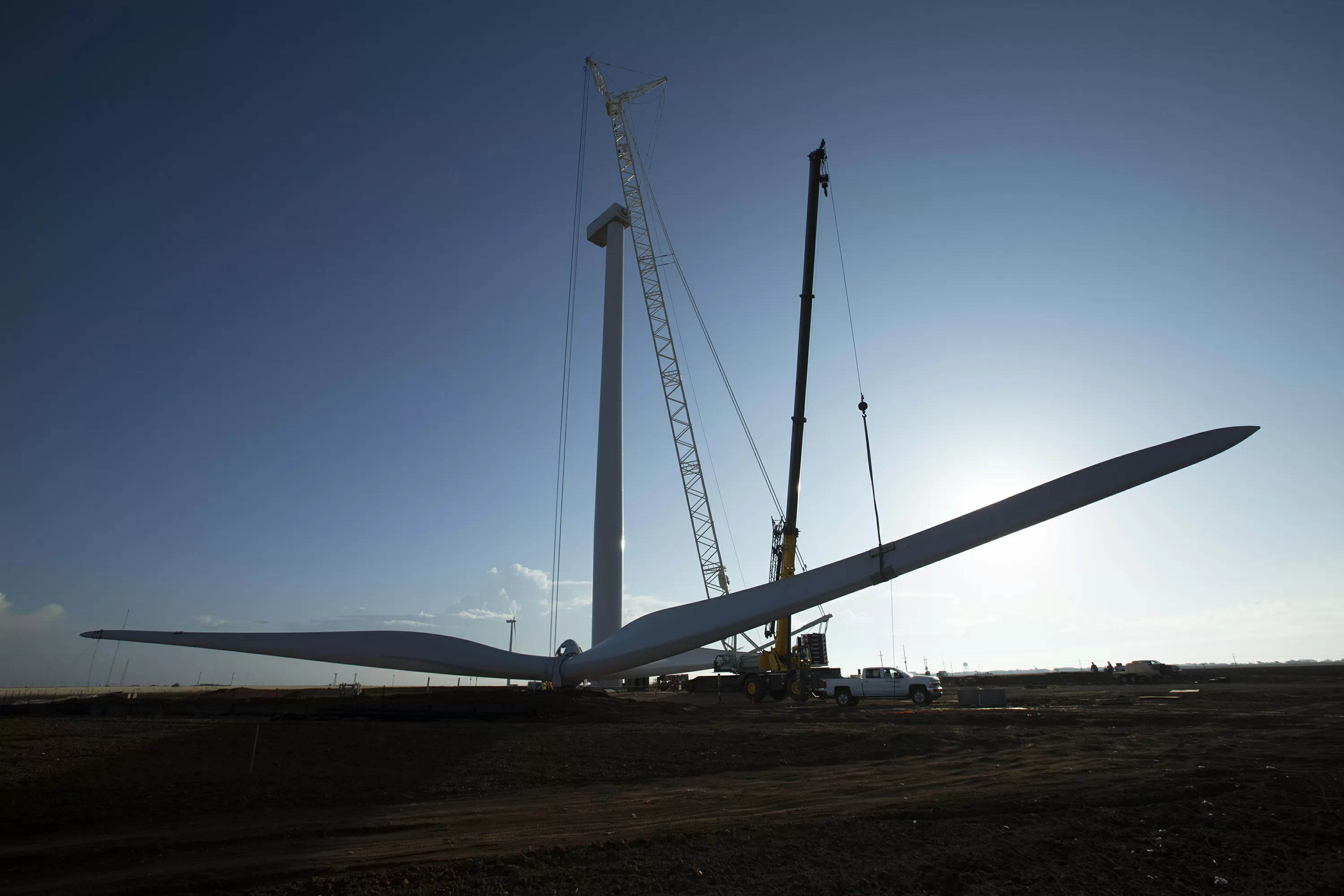 GE will also help train JSW teams to operate and maintain the turbines. GE is scheduled to supply the turbines by the first quarter of 2023 and will assemble the 2.7-MW machines at GE Renewable Energy's factory in Pune. The GE unit's subsidiary LM Wind Power will make blades for the wind farms at its Indian factory in Halol, Gujarat.
The turbine the wind farms will use build on GE's successful 2-MW turbine family. It was designed primarily at GE's Technology Centre in Bengaluru, and it's ideally suited for Tamil Nadu's wind conditions.
A year ago, GE's 2-MW onshore wind platform surpassed an important milestone, logging a combined 20 gigawatts (GW) of installed capacity since its introduction in 2015, with turbines in 10 countries around the world and 23 American states. What does 20 GW look like? It's the equivalent of displacing 120 million tons of carbon dioxide in five years, and enough to power the equivalent of 12.9 million homes worldwide.
One reason for this achievement involves innovation. The latest turbines from GE's 2-MW family come with larger rotors, taller towers to capture faster, steadier winds, and digital controls for remote monitoring. The 2-MW platform also offers 98% global availability, meaning its turbines can operate reliably for customers when they need them to.
"We simply brought in technology where it made sense and focused on quality and execution with an underlying lean approach," said Kellan Dickens, who manages the platform's product line. "Along the way we've continued to listen to our customers and, in turn, have grown strong relationships with them. The fruit from all of this has been one of the most successful turbine platforms in our history."
Categories
tags