If you read these pages frequently,  you know that GE engineers have designed some mind-blowing machines, like the GE9X jet engine whose front end is larger than the diameter of a Boeing 737, or the Haliade-X wind turbine which measures 260 meters from heel to blade tips and has the capacity to power 12,000 European homes. Along the way, they have also managed to stake a claim to a series of power, speed and durability records. Many of the records are well-known, some less so; some have the novelty of being recognized by "Guinness World Records", others are known for setting the standard in their industry. Scroll through the slideshow and see for yourself.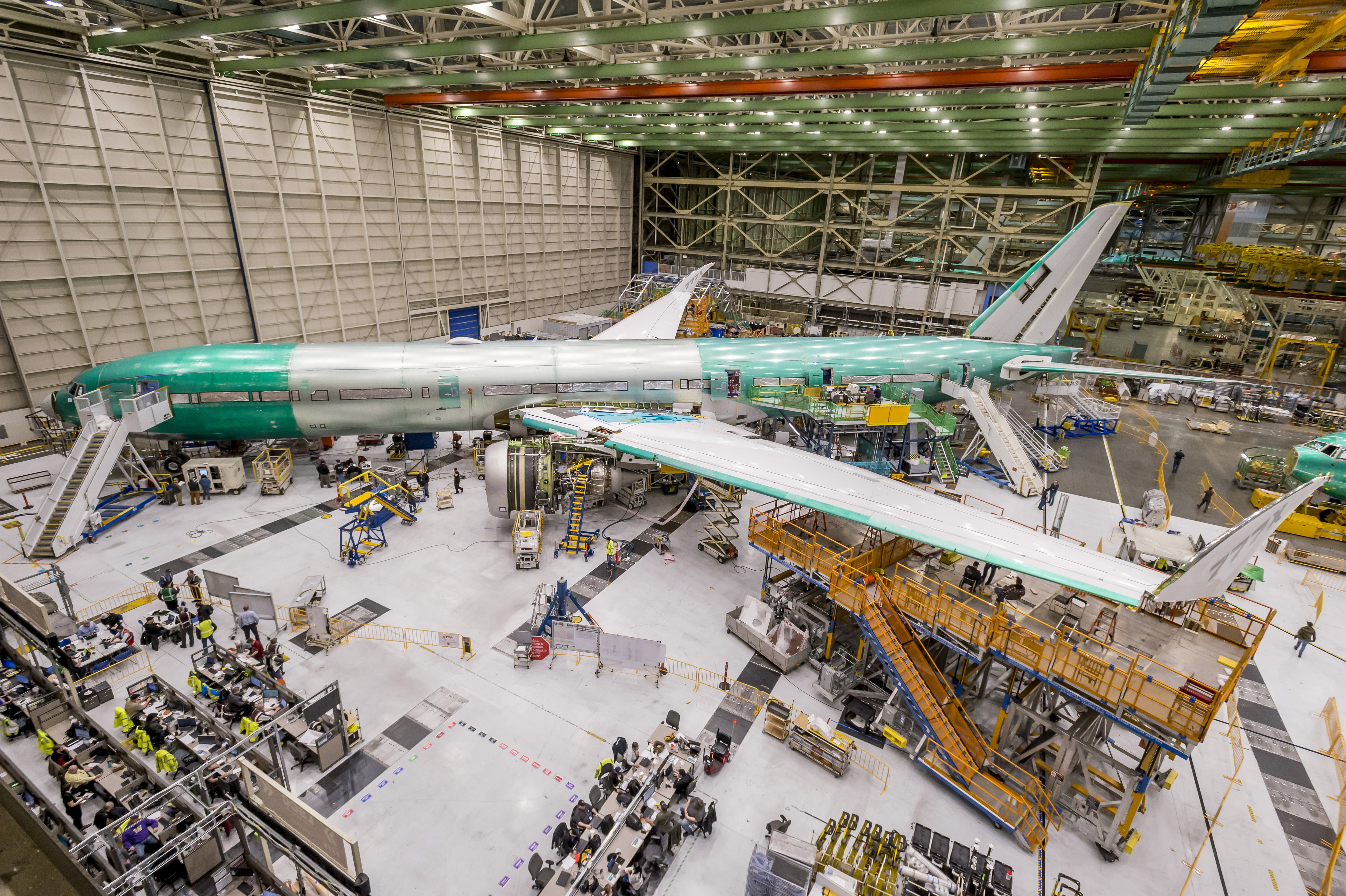 The world's largest commercial jet engine is now officially the world's most powerful, too. "Guinness World Records" recently confirmed the GE9X generated the most thrust by a commercial engine ever, in a 2017 test in GE's Peebles, Ohio, facility. The GE9X clocked in at 134,300 pounds of thrust. By comparison, Yuri Gagarin vaulted into space on a Soyuz rocket generating 188,000 pounds of thrust, while an F-16 Fighting Falcon pushes 27,000 pounds of thrust.



The Second Most Powerful Jet Engine


https://www.facebook.com/GE/videos/1234369423339754/


At a 2002 test stand, the GE90-115B jet engine generated 127,900 pounds of thrust. That was enough to place it in "Guinness World Records" as the most powerful jet engine, a title it held until the GE9X. But the engine is still graceful enough that one of its blades was featured in New York's Museum of Modern Art as part of its architecture and design collection. GE developed the engine for the popular Boeing 777. Artist Luca Iaconi-Stewart made a mind-bending paper model of the jet, including the engines. See the video above.




https://www.youtube.com/watch?v=nP1K6nS_lLQ

Video credit: Brand Tasmania.


The world's fastest ferry, the Francisco, is powered by two aircraft engine-based GE gas turbines driving a pair of water jets. Built at Australia's Incat shipyard, it can reach speeds of 58.1 knots, or 67 miles an hour. The Francisco can carry more than 1,000 passengers and 150 cars on its regular route between Buenos Aires, Argentina, and Montevideo, Uruguay. It's also the first ferry to use liquefied natural gas as a primary fuel, which places it among the most environmentally friendly and efficient ships in the world.





Fastest Circumnavigation by Passenger Jet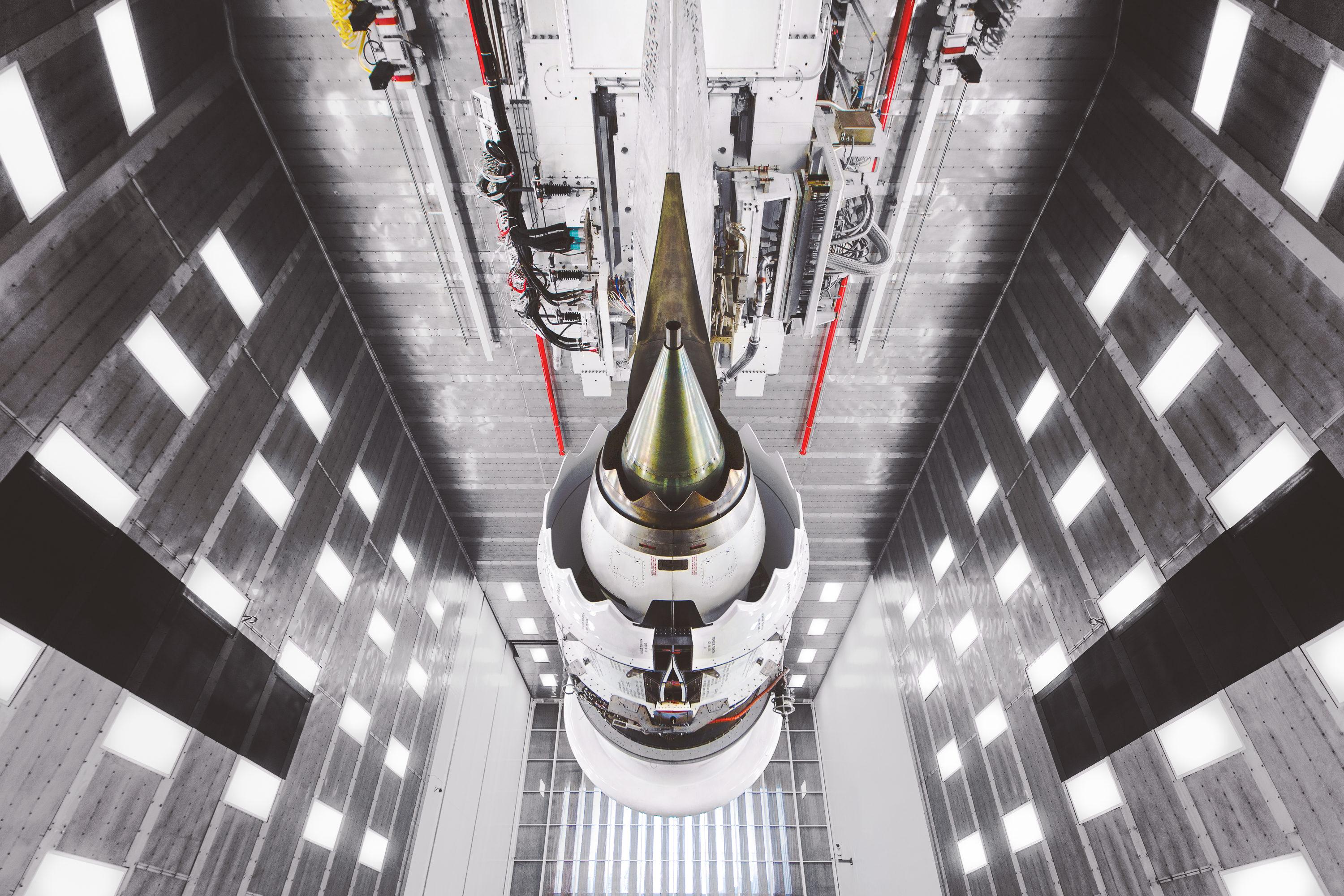 When a Boeing 787 Dreamliner landed in Seattle at 5:29 a.m. on Dec. 8, 2011, it had set the record for the fastest flight around the world by a jetliner in the 440,000-550,000-pound class, clocking 42 hours and 27 minutes to circumnavigate the globe. Powered by two GEnx-1B engines, the plane flew from Seattle eastward until stopping to refuel in Dhaka, Bangladesh. That leg set its own record — for longest distance flown by its weight class — at 10,337 nautical miles. The plane finished its journey flying over Guam and Hawaii on its way back to North America.





The Guinness record holder for the most efficient combined power plant is run by a GE 9HA.01 turbine. The plant, near Bouchain, France, converts natural gas to energy at a previously unattained 62% rate — that's the power equivalent of running a 4-minute mile. The GE-designed turbine inside the power plant, which has the capacity to power some 680,000 European homes, uses the latest technologies with supercomputer-aided design.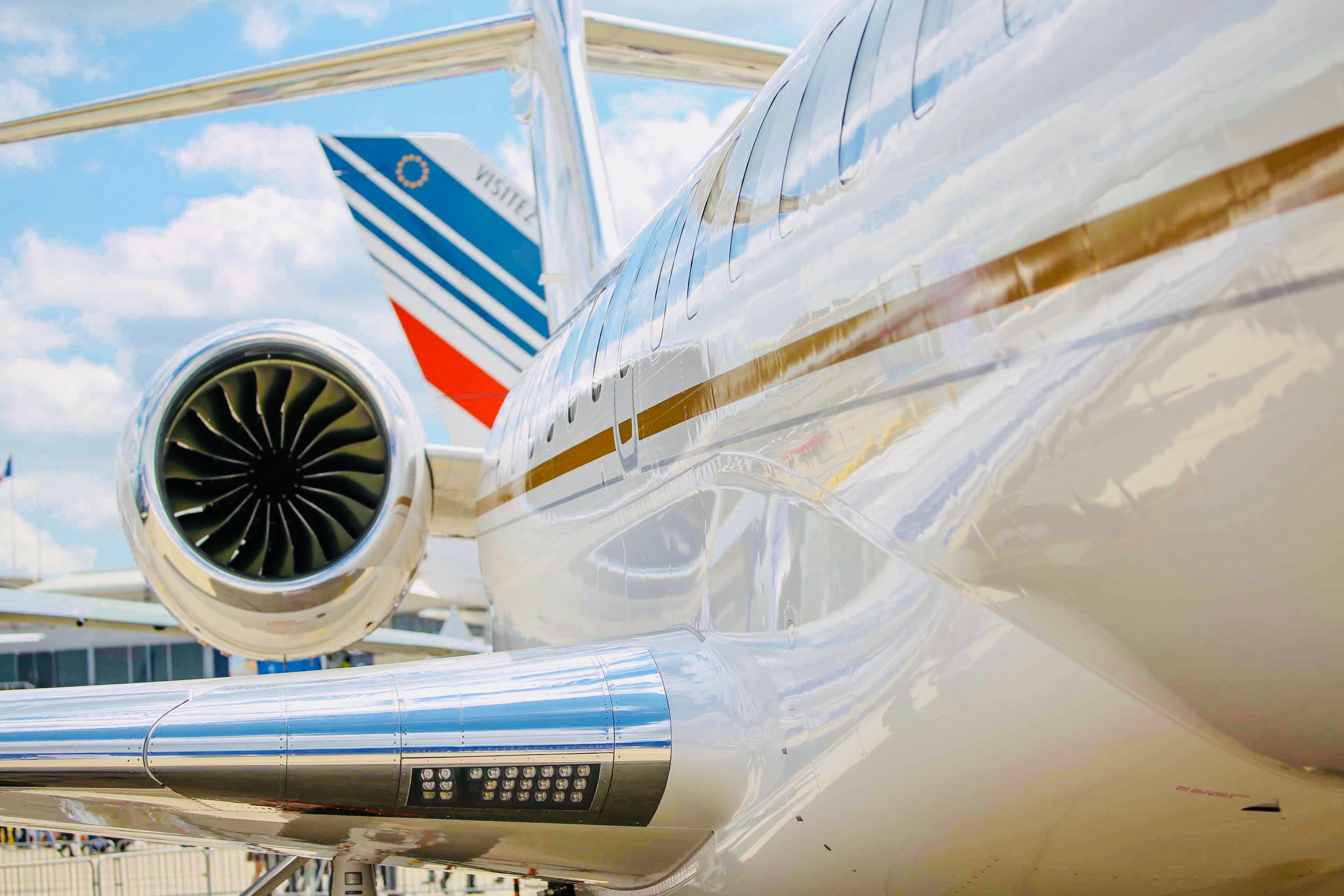 Paris Air Show in June. Image credit: Alex Schroff for GE Reports.


This year, a Bombardier Global 7500 luxury jet set a distance and speed record for a purpose-built business jet when it covered 8,152 nautical miles between Singapore and Tucson, Arizona, in 16 hours and 6 minutes "with fuel to spare," according to the plane-maker. The engines vaulting the jet through the sky? Two GE Passport jet engines, which are the present-day evolution of engines originally designed in the 1970s for the supersonic B-1 bomber. At its top speed, the Bombardier jet can fly at Mach 0.925, almost at the speed of sound.





Largest Onshore And Offshore Wind Turbines


https://www.facebook.com/GE/videos/vb.138602119541424/2407909479439729/?type=2&theater


The aptly named Cypress is the world's largest land-based wind turbine in operation, with a turbine diameter spanning 158 meters. All that length helps the Cypress capture more wind, which in turn generates more electricity. A Cypress prototype is powering through tests in the Netherlands, with the continent expected to be the biggest market for the GE wind turbine. Each Cypress will generate about 5 megawatt-hours, enough to power about 5,000 European homes. In Holland, GE is erecting the Haliade-X, the most powerful offshore wind turbine. The Haliade-X is the industry's first 12MW offshore turbine with a yield improvement of 15% over other offshore turbines.





Longest Range Single-Aisle Jetliner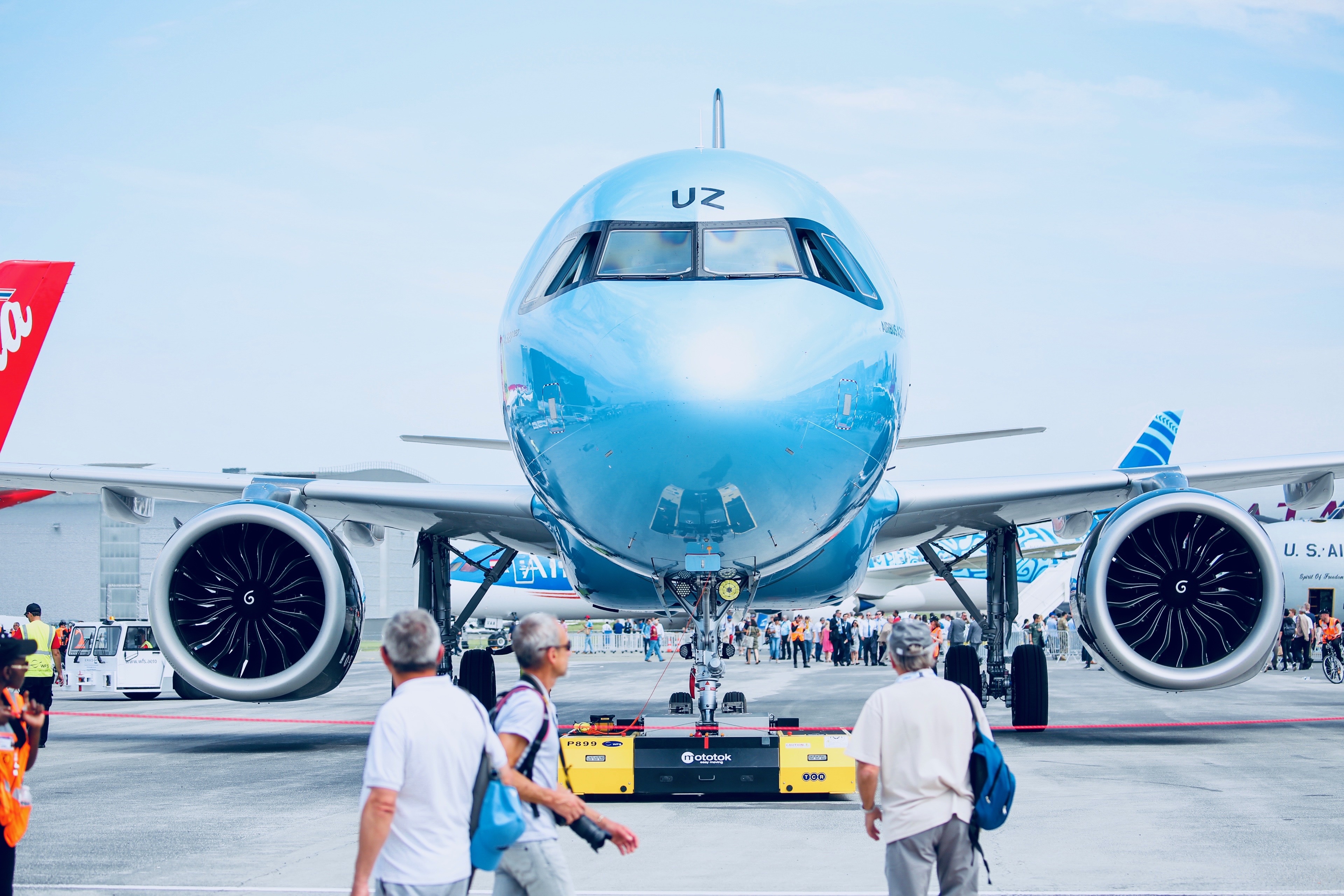 La Compagnie brought a brand new A321neo to the Paris Air Show in June. Image credit: Alex Schroff for GE Reports.


The Airbus A321neo celebrated its entry into commercial service last year by clocking the longest-range flight by a single-aisle passenger jet, some 4,750 nautical miles from Seychelles to Toulouse, France. The plane was using LEAP jet engines, developed by CFM International, a 50-50 joint venture between GE and Safran Aircraft Engines. More than an item for the record books, proof an efficient single-aisle jet can perform long-haul flights allows airlines to offer more direct routes between city pairs not seen before, such as one airline's opening of a Los Angeles-Reykjavik leg last year.




https://www.youtube.com/watch?v=p0609_ZGEQ8


In 1966, railroad engineer Don Wetzel bought a pair of GE J47-19 jet engines from a surplus Air Force bomber, bolted them to the roof of a stock commuter car, and took his contraption, called M-497, for a spin. On his second trip, the train sped along at 183 miles-per-hour, a speed record for jet-powered trains that still stands today.





Farthest (and Longest Running) Satellites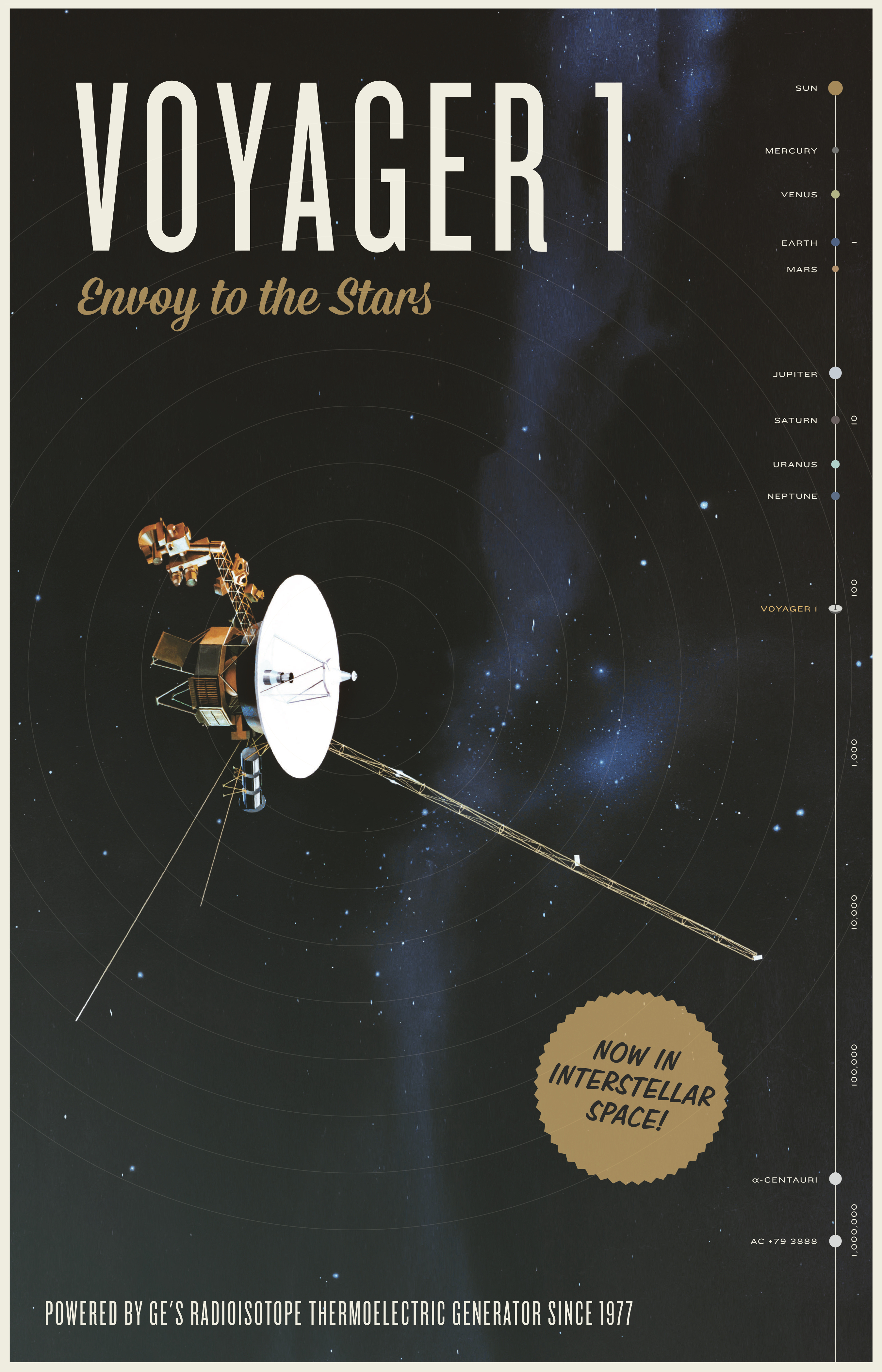 Voyagers 1 and 2 are the farthest objects built by people from Earth, now about 13.5 and 11.2 billion miles from Earth, respectively. Launched in 1977, they are still beaming data back to mission control today. GE engineers designed their command computers to direct the flight path and provide communication links with NASA Mission Control, as well as the probes' power source called radioisotope thermoelectric generators (RTGs). NASA expects both Voyagers to continue operating and sending data for several more years, during which they will extend their title as the longest-operating satellites ever built.



Helping Put the First Man on the Moon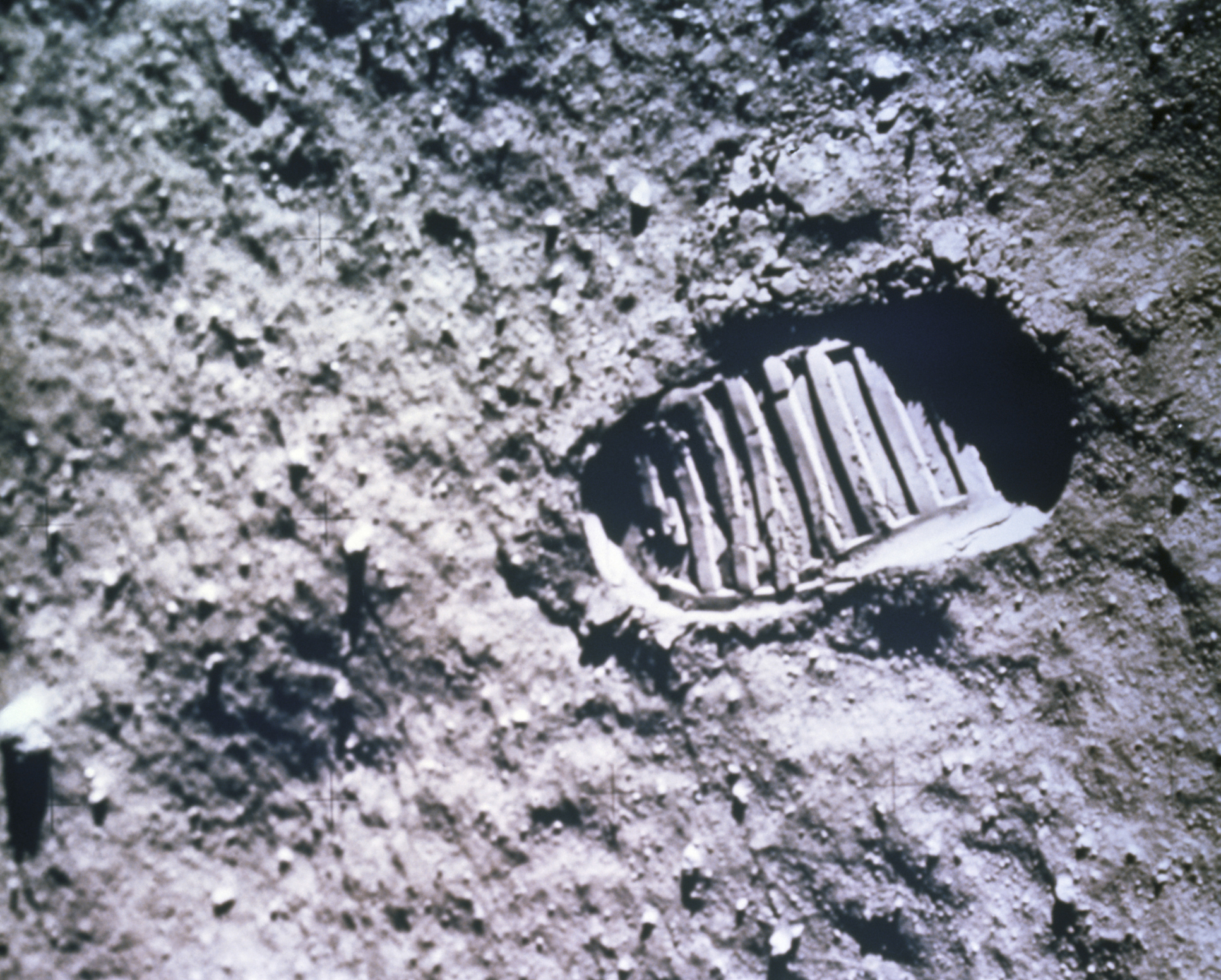 GE engineering helped put astronauts Neil Armstrong and Buzz Aldrin on the moon. Materials for their boots and helmet visors were designed by GE, as well as the Apollo program's radio command and guidance equipment. GE engineers also tested Apollo 11's command and lunar modules. Between 1961 and 1972, 6,000 GE employees from 37 different operations helped NASA run the Apollo program and send 24 people to the moon and back. GE also supplied NASA Administrator Thomas O. Paine, who ran the agency during the historic first moon landing. Paine returned to GE in 1970. He spent 17 years with the company.
tags