Over the last several decades, companies have used tools like Six Sigma and enterprise resource planning (ERP) software to squeeze the most out of their factories. But in hard times that may not be enough. "When you have a factory that's already hitting on-time delivery in 95 percent of cases, what you can do with ERP is limited," says Anup Sharma, chief information officer at GE Oil & Gas.
One reason why Sharma's business stayed profitable in 2015, despite the doldrums afflicting the energy industry, was because his company embraced the cloud and predictive analytics. (It started the new year by signing deals valued at $700 million.) "ERP is built on best practices pulled from multiple industries," he says. "With our system, I don't have to shut things down to change direction. Our factories are like hospital triage. We know which patients need to be cared for right away and who can wait a little for a cast. This kind of responsiveness is what our customers need, especially right now."

GE refers to the interrelated technologies that enable this responsiveness the "digital thread." It runs from suppliers through GE's "Brilliant Factories" to finished machines working in the field, where it helps customers predict unplanned downtime. One of the GE plants that implemented it is the Florence, Italy, facility that makes huge bespoke compressors for customers like Qatar's RasGas, a liquefied natural gas producer that generates 45 percent of the country's GDP. RasGas then uses the technology to optimize its LNG production plant. "It's now part of Qatar's critical infrastructure," Sharma says.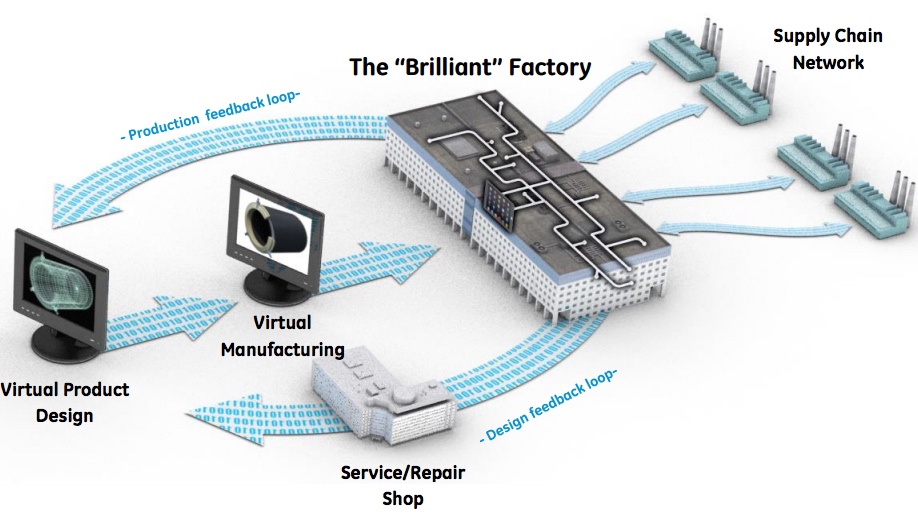 Top: GE Oil & Gas first introduced the digital thread at its factory in Florence. Image credit: Getty Images Above: The digital thread connects the supply chain and production to service and field operations. Image credit: GE

The digital thread unspools from Predix, a cloud-based platform GE developed at its software headquarters in San Ramon, California, for the Industrial Internet. Predix is similar to iOS or Android, but built for machines. The platform allows developers to mine industrial data and write apps for everything from MRI scanners and jet engines to entire production facilities like offshore platforms and factories. The software supplies insights to operators who use them to make the machines run more efficiently.

At the Florence factory, for example, technicians placed dozens of sensors on massive lathes, boring, milling and grinding machines on the shop floor and inside the inventory room. They monitor heat, vibrations, engineering tolerances and other factors. The data flows into the cloud for analysis and sends back insights that allow experienced human operators to make the best production decisions. "The algorithms send back five to 10 parameters that really make an impact," Sharma says. "The information is so good it's basically like allowing an airplane mechanic to fly a plane."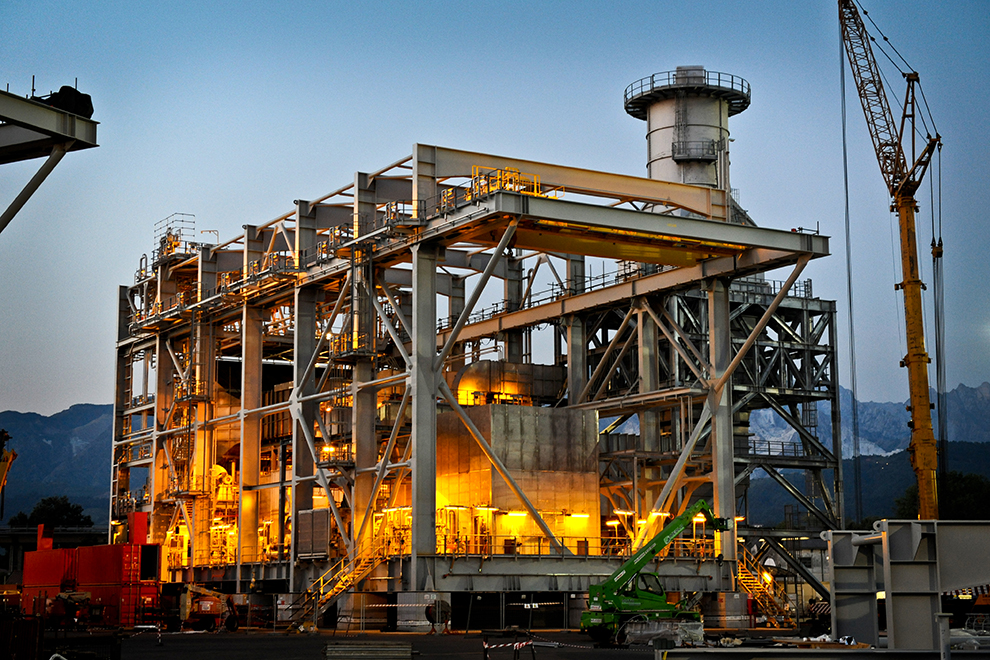 GE workers in Italy make massive power modules like the one above, which was designed for the Gorgon natural gas field in Australia. Image credit: GE Oil & Gas

Sharma says that this combination of "domain expertise" - the deep human knowledge of manufacturing and machines - and software analytics is what makes GE unique. "By empowering decisions where they need to happen, the digital thread allows us to guarantee quality and improve yields."

The system, for example, gathers information from both new and old machines and allows the workers to select the best time for maintenance without disrupting production. The company also draws on 30-years of reliability information stored in a separate database. "We don't shut things down when we need to change something on the assembly line. It would make Henry Ford scratch his head."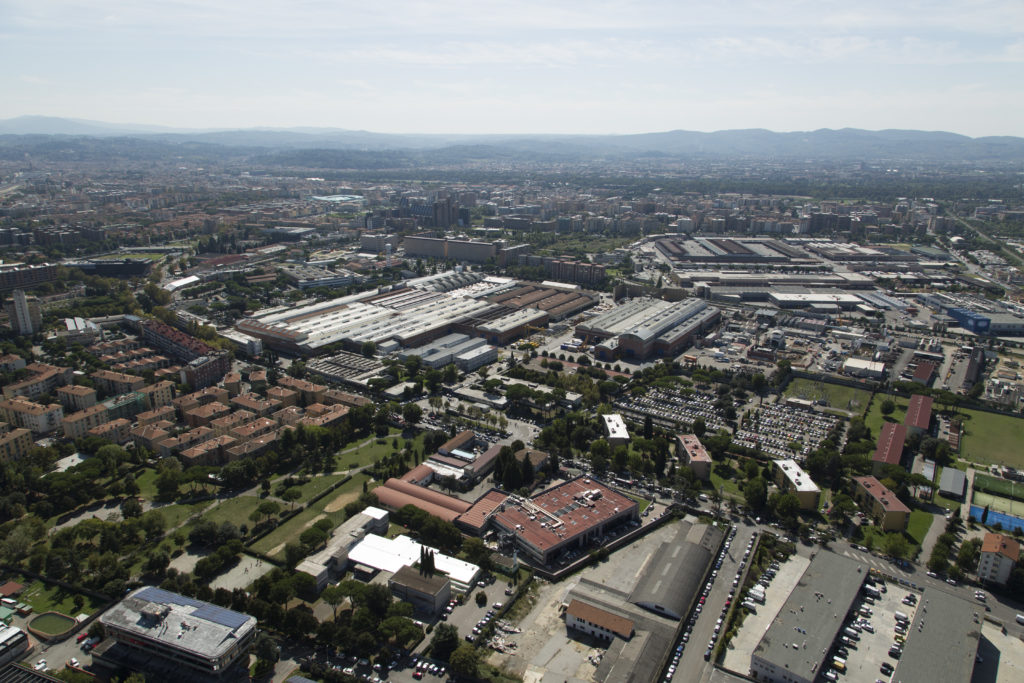 GE's Florence factory as birds see it. The digital thread allowed the managers to add a whole new production line to a plant that was already very competitive without building a new production hall or adding a new shift Image credit: GE Oil & Gas

GE Oil & Gas has 13 such Brilliant Factories around the world. The one in Florence allowed GE to add a whole new production line to a plant that was already very competitive without building a new production hall or adding a new shift, potentially saving millions of dollars. "It's helping them to squeeze more out of their facilities," says Stephan Biller, chief manufacturing scientist at GE Global Research who helped develop the digital thread. "I can go in and see what happens if I take a machine out. The factory will re-optimize itself instantly and the system will tell me what the consequences or adding or taking away resources are."

Sharma says that the digital thread begins and ends in the hands of the customers. "We can use it to optimize suppliers, manage the design phase, handle production and installation, and then monitor operations," he says. "The opportunities are endless. We've just scratched the surface."
Categories
tags