A flash of insight woke Michimasa Fujino one night many years ago, when the Honda engineer had been researching aircraft design for the Japanese automaker. After puzzling over theories of optimal airflow he read in a 1930s fluid mechanics textbook, Fujino came to the solution midsleep. Unable to find a piece of paper, he tore a page from his calendar and drew a small jet with a dolphinlike nose and engines mounted over the wings.
By the time the first HondaJet customer took delivery, some two decades later in 2015, the jet still resembled Fujino's visionary nighttime sketch, complete with Honda's patented over-the-wing engine mount configuration and HF120 turbofan engines, which are jointly developed by Honda and GE Aviation. The combination of design and performance embodied in the plane has resulted in Honda Aircraft Company growing into the sixth-largest maker of business jets last year, even as industry sales have slipped nearly 20% worldwide since peaking over $22 billion in 2014, according to data from the General Aviation Manufacturers Association. There are around 140 HondaJets in operation today.

"It is gratifying to see that our advanced technologies are tapping into new markets and that our hard work is paying off," says Fujino, now the CEO of Honda Aircraft Company, the business unit spawned from his design. "My vision is to create new value in business aviation and personal mobility."

Stretching 42.62 feet long and having a maximum takeoff weight of 10,700 pounds, the HondaJet is said by pilots to be crisp and precise to fly, like an airborne sports car. That's an apt description since the plane is fastest in the very light jet category, with speeds topping out at 422 nautical miles per hour. At 18.5 inches in diameter, the HF120 engine generates 2,095 pounds of thrust, making this the smallest jet engine in GE's portfolio. (GE's largest engine, the GE9X, has a fan diameter stretching a full 135 inches.)

In addition to the dolphin nose — which reduces drag and improves pilot sight lines — the HondaJet is also easy to spot because of its unique over-the-wing engine mount configuration. After 20 years of research and development, engineers concluded that this design could increase fuel efficiency, reduce cabin noise and maximize cabin space in the jet's small footprint. The plane can carry up to eight people, including the pilot. "The engines have proven to be reliable and are performing exceptionally," Fujino says. "Honda and GE have fostered a great partnership." The HondaJet has a 99.7% dispatch reliability rate, an industry standard measuring the percentage of planes that make scheduled departures within 15 minutes.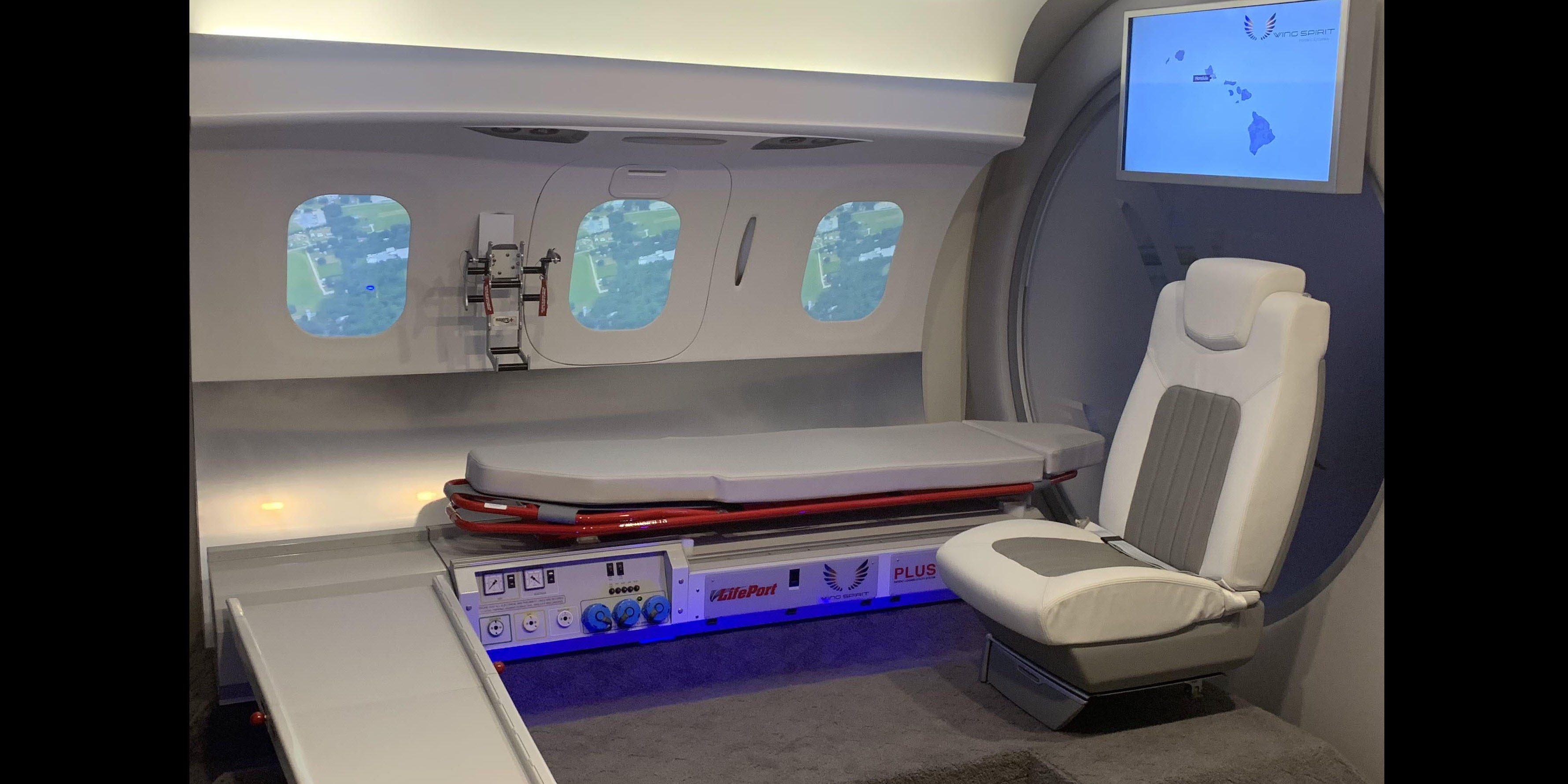 Categories
tags