Last November, a long-haul flight from London to Abu Dhabi operated by Etihad Airways notched an important aviation industry milestone by reducing the trip's carbon emissions by 72% compared with an equivalent flight in 2019, using existing technologies. The Boeing 787 Dreamliner was powered by GE's GEnx jet engines and used a fuel blend containing sustainable jet fuel, a contrail mitigation system, a cleaning system that helps make jet engines run more efficiently and also GE Digital's Fuel Insight software.
The software, developed by GE Digital's Aviation Software unit, can help airlines reduce costs and emissions by analyzing flight data, examining trends and identifying fuel savings in just minutes. It can be used on a single flight or scaled to the airline-wide level.
Last week, Japan's All Nippon Airways (ANA), which has its own GE-powered Dreamliners on order, has said it will use Fuel Insight software to help the carrier work toward reducing its carbon footprint and meeting its goal of net-zero emissions by 2050.
ANA is Japan's largest airline, with a complex fleet structure representing a number of aircraft types. GE said that after extensive testing, the carrier decided on Fuel Insight to manage its fuel efficiency and sustainability initiatives. "Fuel Insight provides the most sophisticated technology, and we appreciated the relationship we have with GE Digital," said Takashi Kondo, vice president of ANA Flight Operations Standards.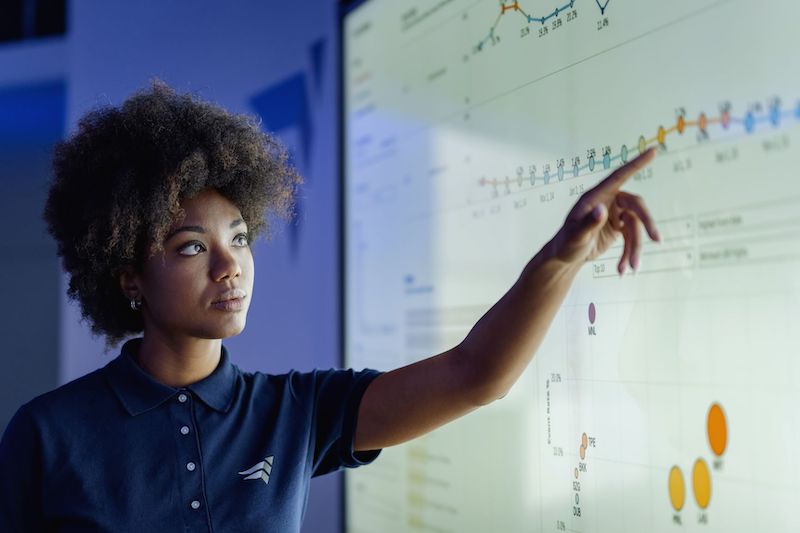 Other software from GE Digital can also help airlines increase sustainability across their operations by helping them find the optimal ways to fly, maintain their fleets, carry out predictive maintenance, schedule flight crews and improve other tasks.
"Two major challenges in airline operation today concern fuel costs and carbon emissions," said Frank Siegers, general manager for APAC and China at GE Digital's Aviation Software business. "GE feels a responsibility to make our world better for future generations, and that includes ensuring that our customers are empowered to reduce the impact of their technology and environmental footprint within their operations as well."
Categories
tags