A 9,000-mile Qantas flight made history March 24 as the first scheduled nonstop flight between Australia and Europe. That journey also marked the debut of a new route for Qantas passengers, who can now fly directly from Perth to London in 17 hours aboard a Boeing 787 Dreamliner powered by a pair of GE Aviation's GEnx jet engines.
The Dreamliner-GEnx combo has had a busy first half of the year. Last month, American Airlines ordered 47 additional new Boeing 787s with GE Aviation's GEnx engines. The $6.5 billion deal includes a 20-year service agreement. This order follows a previous order for 42 such planes placed several years ago.

Also in April, Turkish Airlines ordered 25 Dreamliners with the GE engines, and the carrier has an option to purchase five more. In March, Hawaiian Airlines agreed to equip 10 Dreamliners with GEnx-1B engines in a deal valued at $520 million. In February, the leasing company AerCap selected the GEnx-1B engines to power its 15 Boeing 787 Dreamliners, with the option to purchase 10 additional aircraft. The engine order is valued at more than $780 million at list price and increases AerCap's GEnx-powered 787 Dreamliner fleet to 49 jets.

GE Aviation has sold more than 2,000 GEnx engines in less than 15 years since launching the program, solidifying it as the fastest-selling high-thrust GE engine in history.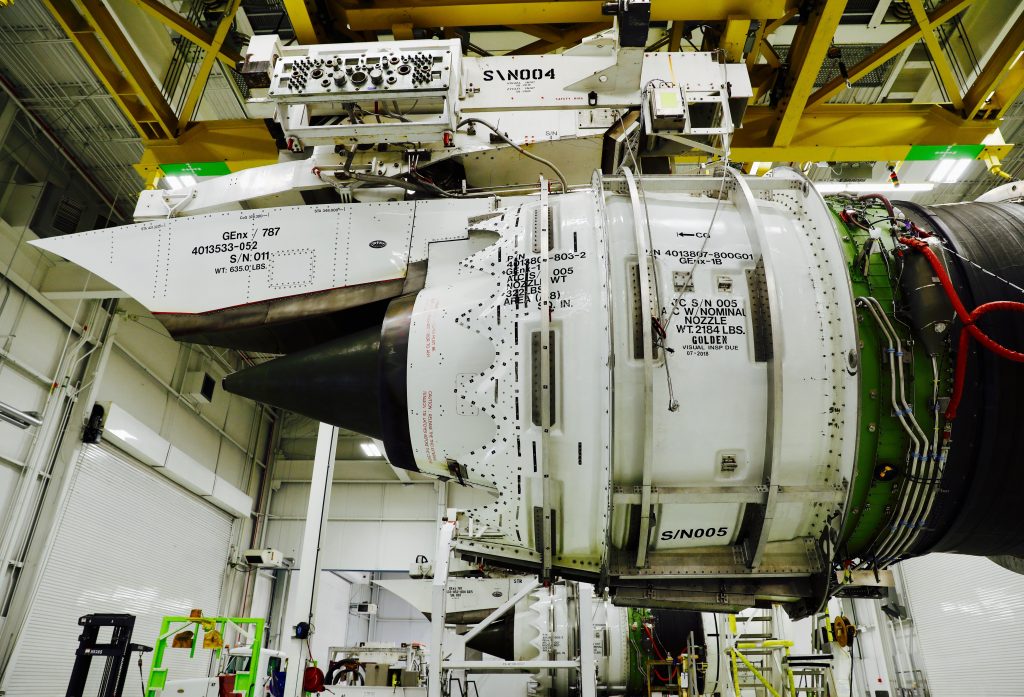 Peebles, Ohio. Image credit: Tomas Kellner for GE Reports.

GE Aviation developed a version of the engine, GEnx-1B, specifically for the Dreamliner. A second version of the engine, GEnx-2B, serves on an updated version of the 747.

Boeing designed large sections of the Dreamliner from light carbon fiber composites, the same material GE used to build the fan blades and the case for the GEnx jet engines. The materials, computer systems and engines together make the plane's fuel consumption 20 percent lower compared to planes of similar size.

 
Categories
tags