When Jimmie Beacham's grandfather was a small boy growing up near Kitty Hawk, North Carolina, he observed the Wright brothers' early attempts at flight. Flash forward over a century later, the younger Beacham is watching history unfold in a different way. While the world scrambles for ventilators needed to fight the COVID-19 pandemic, Beacham is helping plant leaders add ventilator production lines at GE Healthcare's factory in Madison, Wisconsin. He's also looking at using manufacturing technologies like 3D printing to boost output.
As chief engineer for advanced manufacturing at GE Healthcare, Beacham, is normally based in Waukesha, about 90 minutes from Madison. In Waukesha, he oversees a futuristic laboratory where his team of a dozen engineers helps some 70 GE Healthcare factories around the world explore the convergence of technologies such as 3D printing, augmented reality, robotics and big data. "This is a whole new ball game," he says. "For example, we can use robots to print sensors on machine parts and then analyze the data they produce to make them work better."

Since early March, Beacham and several colleagues have been living in a hotel in Madison, ensuring the plant's manufacturing lines have the right equipment to boost ventilator output. "Everyone's doing everything they can," Beacham says. "Mark Goyette, the general manager here, and his team, have been training around the clock to get all the positions filled here. Not just production, but materials, handling people — all the different functions it takes to run a plant. A lot of people are volunteering to work second and third shifts to take on these different roles."

Right now, Goyette, Beacham and others at the factory are focusing on immediate tasks such as training new workers, strengthening supply chains and bringing in new equipment. "Every day we get better and better," Beacham says. "We're getting more and more output."

Looking not far down the road, Beacham is eyeing technologies like 3D printing to further speed up production. Many companies, including GE, have been using 3D printing (or additive manufacturing) to speed up the production of personal protection equipment like face masks and face shields, for healthcare workers. Beacham believes 3D printing can play a big role in improving and simplifying ventilator design, and help suppliers ease bottlenecks in the supply chain. "We're just starting to really turn that on," Beacham says.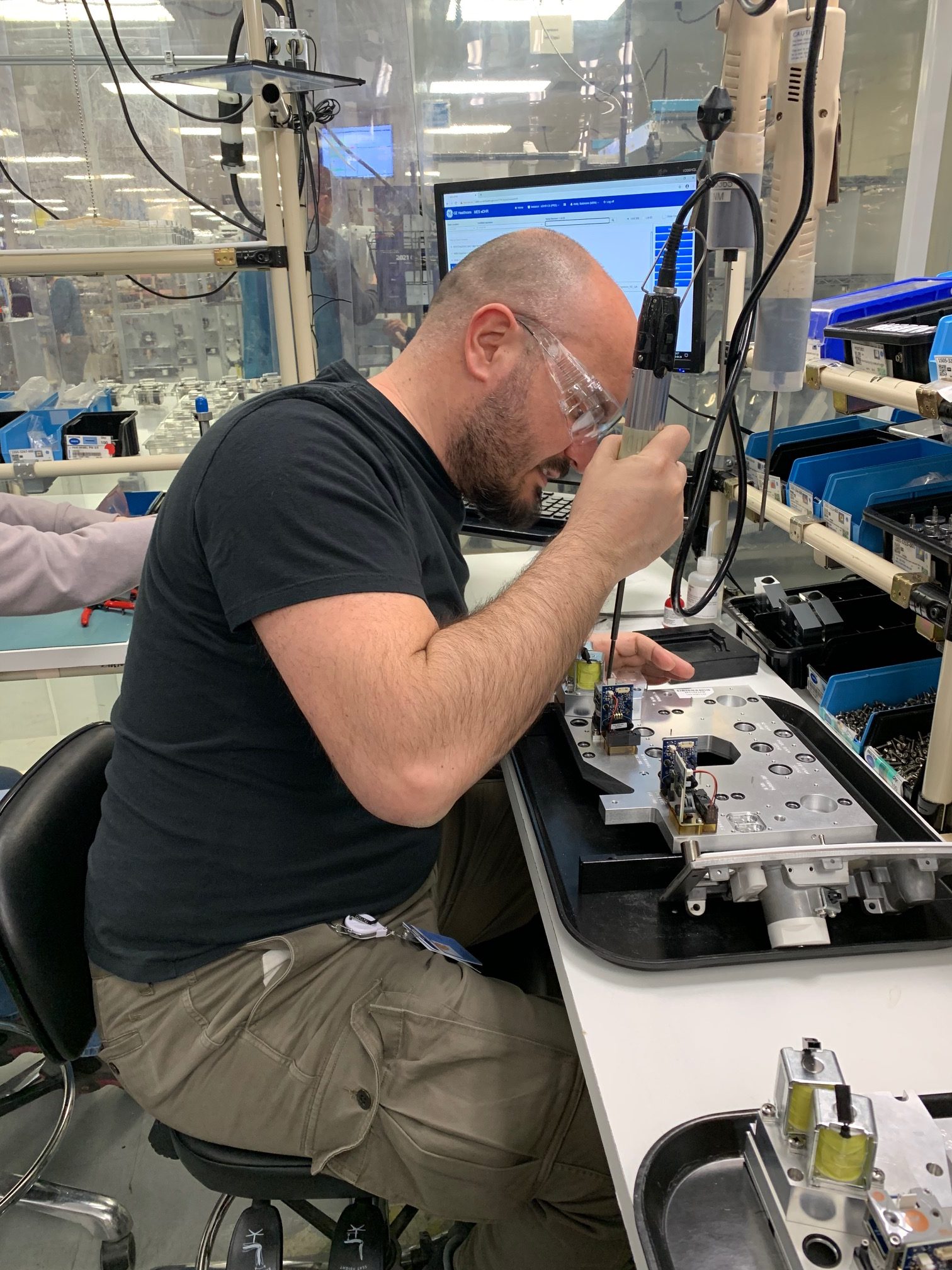 Top image: Jimmie Beacham, now based at GE Healthcare's ventilator factory in Madison, is looking at technologies like 3D printing to increase ventilator production. "We're just starting to really turn that on," Beacham says. Image credit: Jimmie Beacham for GE Reports. Hundreds of volunteers like computer scientists Tutku Gövsa and helping GE assemble ventilators in Madison. Image credit: GE Healthcare.

One of the team's first projects involves helping suppliers meet GE Healthcare's growing production goals. This includes supplying them with tools, including molds for injection molding, casting and thermal forming that are used to manufacture ventilator components, to increase output. "As we're trying to get more and more parts out, we're going to have to find more suppliers, and dual and triple source some of the parts," Beacham says. "We're leveraging 3D printing to produce the tools many times faster and to accelerate getting more suppliers online."

Beacham says he and his team are working on half a dozen additive projects to accelerate the output of molds and other tools. "The tooling piece is the most promising application," says Carrie Uhl, GE Healthcare's chief procurement officer. She says making a new injection mold for a plastic part can traditionally take as long as 90 days. "We don't have two to three months to get new tools," Uhl says. "If there are solutions for fast tooling, then that allows us to get a second supplier up and running that much quicker."

Another set of additive manufacturing projects Beacham and his team are exploring involves 3D-printing the parts for ventilators, rather than using traditional manufacturing. GE Additive — GE's additive manufacturing business — produces 3D printing machines for making metal components — printing parts for jet engines, medical imaging machines, gas turbines and other technologies. Beacham is seeking to leverage the company's printers and partner with other companies to print parts for ventilators. "GE Additive has offered their capacity to help print parts. Many of their customers have also offered up their excess capacity to us," Beacham says. "Everyone is very willing to help us with the capacity, once we design the additive parts.

Beacham says he's looking at the possibility of printing a variety of components made from metal as well as plastic. He says some of the 3D-printing companies he has been talking to are shut down due to government edicts that deemed their work nonessential. "We have a map of all the companies that have excess capacity, and so we'll divert whatever print work we need to whatever company has got the ability right now, on top of the equipment we have at GE," he says.

He says supporting GE Healthcare's increased manufacturing efforts would allow those companies to reopen. Beacham says: "Right now, there are few things we need more."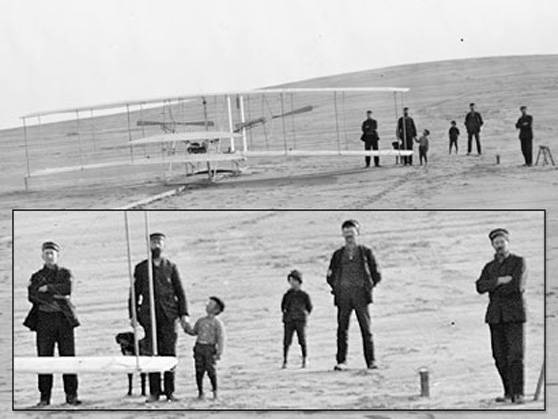 Jimmie Beacham, chief engineer at GE Healthcare's Advanced Manufacturing Technology Center, comes from a family whose members watched history unfold before. Beacham's great-grandfather William T. Beacham (second from left), grandfather John L. Beacham Sr. (the small boy holding his hand) and their dog, Bounce, were present at one of the Wright brothers' early flights in Kitty Hawk. Image credit: U.S. Coast Guard.
Categories
tags