The Irish poet W.B. Yeats, awarded the Nobel Prize 100 years ago, in 1923, once wrote: "In dreams begin responsibilities." The nation appears to have taken those words to heart. Today Ireland is a leading-edge economy, attracting tech giants and data centers and seeing strong GDP growth each year. But with power demand starting to run ahead of supply, rapidly growing Ireland needs more energy. To shore up its grid, the country has called upon GE Vernova to deploy temporary power stations at three sites using its LM series of aeroderivative gas turbines. These efficient and quick-response turbines can burn a range of fuels and will remain in place while Ireland makes further progress on renewables. 
"Security of supply is the key message," says Aman Joshi, general manager of GE Vernova's aeroderivative business. Ireland has so far set up a 200-megawatt (MW) temporary power plant at North Wall in Dublin, using six LM2500XPRESS aeroderivative gas turbines. It will soon do the same at Shannonbridge, with a 264-MW plant, deploying eight of the same aeroderivative turbines, says Joshi. And now, GE Vernova will build a temporary plant at SSE's Tarbert site in County Kerry, on Ireland's rugged southwestern coast. There, GE Vernova will supply three GE LM6000 aeroderivative gas turbines, for an expected 150MW of capacity.
The LM series derives its engineering and technology from jet engine applications, which explains its ability to ramp up and power down quickly. By generating fast power to help meet demand, the turbines become a bridge for utilities seeking to move away from baseload power supplied by coal or oil. The first two temporary power plants in Ireland are being erected on the site of older plants, which are shutting down to meet EU emissions rules.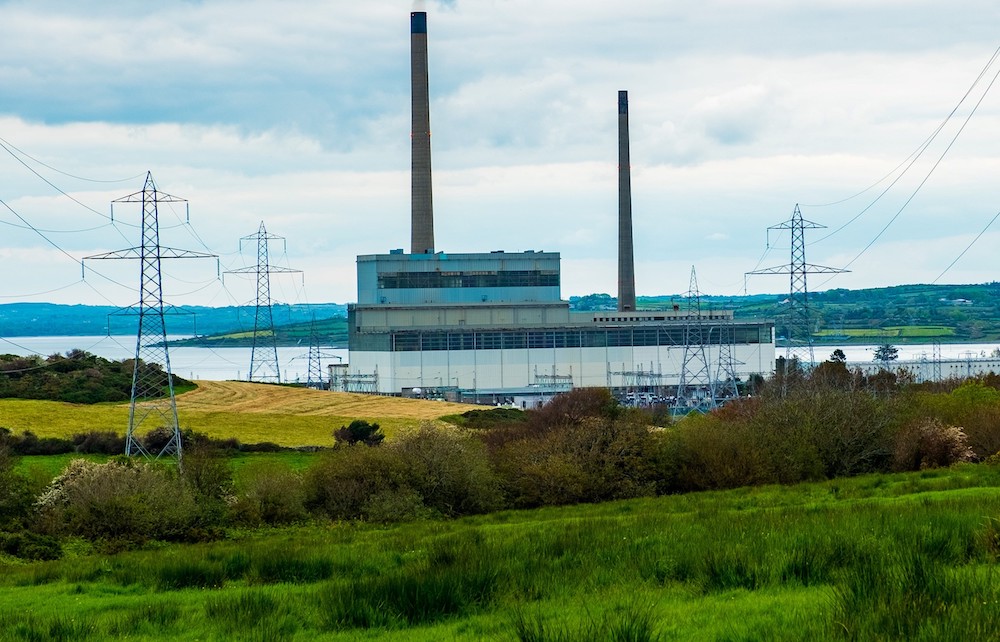 When the Tarbert plant is complete, GE Vernova will have deployed more than 1.1 gigawatts of high-performance, rapid-response reserve power across Europe, from Biblis, Germany, to the remote Greek Islands to Ukraine.
"This specific technology is seeing significant demand from different operators across Europe, and for Ireland specifically, we believe there is more to come," says Midhat Mirabi, CEO of aeroderivatives for Europe, the Middle East, and Africa at GE Vernova. The LM6000 turbine is already a workhorse, with more than 40 million operating hours and over 1,300 units shipped.
Ireland's power demand has jumped 25% over the past decade, according to the Statistical Review of World Energy. A big part of that growth, say Joshi and Mirabi, has come from a successful campaign to attract the data center industry to the country's cool, temperate climate. Ireland now hosts more than 80 of these centers, which consume nearly a fifth of all the electricity used by the country. "When it comes to data centers," he says, "the full and uninterrupted security of a power supply is a must-have."
Ireland is currently treading a path that seeks to keep economic growth pressing forward while firming up its grid to handle higher levels of renewables. Wind power provided an enormous one-third of the country's total power last year. The introduction of GE Vernova's LM series of turbines is likely a preview of what's to come as the country builds more renewable power. Yeats once remarked, "Do not wait to strike till the iron is hot; but make it hot by striking." That appears to be exactly what the Emerald Isle is doing. 
Categories
tags