Anyone who's met her will tell you that Harriet is not like other house guests.
When she arrived from France in Greenville, SC, earlier this year, her hosts at a local GE gas turbine factory had to build a new train turntable just to get her settled in her quarters. They also erected a gas plant to keep her fed.
That's because Harriet, whose real name is the 9HA, is the largest and most efficient gas turbine in the world.
Harriet has a cousin, the 7HA, engineered for countries like the United States where electric current oscillates at 60 hertz. GE just announced that it would supply four of them to Exelon, one of the largest power generators in the U.S. Exelon will deploy them in Texas.
The Exelon deal, which is valued at more than $500 million, follows more than $1.3 billion in orders for the technology from customers in France, Japan, Germany and Russia.
Harriet weighs 800,000 pounds. GE engineers had to use four different modes of transportation - ship, truck, barge, and rail - to bring her from France to Greenville for testing.
When hooked up in a power plant with steam turbines and generators, the four 7HA gas turbines will generate 2,000 megawatts, enough electricity to power more than 2 million homes. That's more than a nuclear power plant.
The turbines will allow Exelon to supply the Texas grid with energy that is cheaper to produce and more profitable. "This is industry leading technology," says Mike Gradoia, product marketing manager for Harriet. "Fifteen years ago you would need twice as many units to deliver the same amount of power. But they would have been less efficient, burning more fuel and therefore generating more emissions."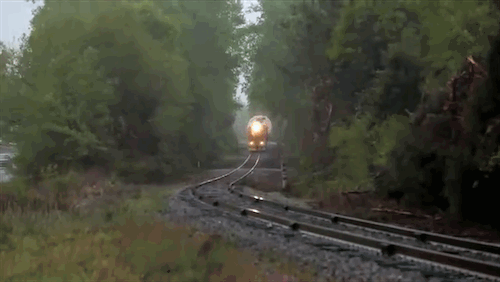 GE spent more than $1 billion to develop the turbines. The company built a special testing center in Greenville, where engineers are currently putting the first Harriet through tests.
The turbine, which was manufactured at a GE plant in Belfort, France, is equipped with more than 3,000 sensors. They collect mechanical, temperature and exhaust data, and feed it to a brand new data-crunching center next door. (It the future, she will be able to talk to other machines over the Industrial Internet.)
Under the hood, Harriet combines designs and materials originally developed by GE scientists for supersonic jet engines and other advanced technology. They include aerodynamic blades made from single-crystal alloys, thermal barrier coatings and ceramic matrix composites. Later generations of the turbine will also include 3D-printed parts.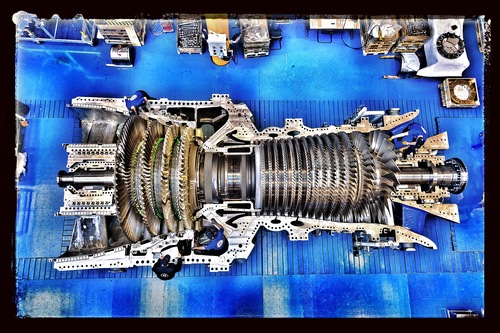 Advanced materials allow the turbines to operate at temperatures as high as 2,900 degrees Fahrenheit, while also giving parts longer lifespans. "When you can fire the machines higher, you can extract more energy," Gradoia says. "But it also means that some components are operating in an environment hotter than their melting temperature. We make it work, but there is a lot of science behind it."
The design allows the Harriet to reach a combined cycle efficiency that exceeds 61 percent, a number that has been called the Holy Grail in the power generation business.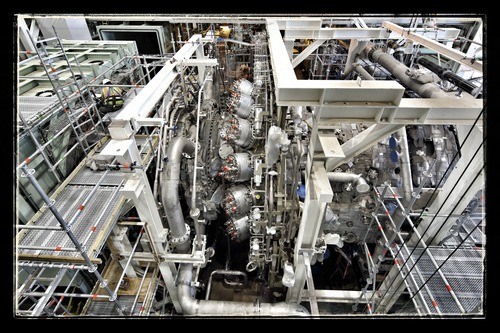 Harriet is powering through tests in Greenville.
The turbine is also very flexible, which means that the entire power plant can quickly ramp up from zero to full output in just 30 minutes. This allows utilities to respond to changing power demand and even bundle in the grid intermittent sources of renewable power like wind and solar. "When you need it, you hit a button and power is there when the wind stops blowing," Gradoia says.
The four new turbines will be working at Exelon's Wolf Hollow plant near Dallas and its Colorado Bend facility near Houston. They are due to ship in 2016 and are expected to come online in 2017.
Categories
tags