Innovation can help tackle some of our greatest global health challenges. But to attract the necessary investment and achieve our goals, we must work together as a global community.
 

New health technologies improve human health and unlock human potential. From the polio vaccine and antiretroviral drugs to a novel meningitis vaccine and appropriately dosed, child-friendly tuberculosis (TB) drugs, life gets better through innovation.

Now, as we sit on the edge of a 15-year global commitment to end extreme poverty, fight inequality and injustice, and fix climate change, we must realize the importance of preventing disease and ensuring health and opportunity are in reach for all. Basic health is the bedrock of productive populations and economic prosperity.

Goal three of the sustainable development agenda is to ensure healthy lives and promote well-being for all at all ages. Specific targets were set within that goal to end the HIV/AIDS epidemic and curtail deaths from malaria, TB and neglected tropical diseases. For each of these targets, global strategies have been established to provide a roadmap to achieve results. In each case, the roadmap emphasizes the need for new health tools and technologies to bolster our existing arsenal.

Because these diseases primarily impact populations in low- and middle-income countries, there is not always a market incentive for the private sector alone to invest the dollars needed in research and development. Public-private partnerships — arrangements between government, private industry and nonprofit product developers — are one effective way to catalyze global health R&D. Through these partnerships, investments from the public sector and philanthropic donors can be further leveraged with funding and research capacity from private companies — like GE — with expertise in developing health technologies.

To encourage these partnerships and drive R&D, we need new and innovative incentives. Our challenge now is to ask ourselves, what is needed to encourage everyone to take responsibility for their part in this fight? The ideas are there — we just need to turn them into policy and practice. Mechanisms such as prizes or innovation awards, priority review vouchers, advance market commitments and tax credits will help to incentivize private-sector engagement, while multisector-funded foundations or other pooled funds can leverage dollars from other non-traditional partners.

Further, we need to protect the R&D investments made by each sector and ensure that resources exist to move products all the way from basic scientific discovery, through development, clinical research trials, regulatory approval and ultimately into the hands of people who need them. Health tools do no good if they sit on a shelf.

The product pipeline is growing. We now have an estimated 500 global health products in the pipeline — up from just 215 in 2004 — more than half of which are supported by a private-sector partner. But we still face a gap between need and resources that will become more pronounced as products enter costly late-stage clinical trials, manufacturing and implementation into the existing health programs established to address these diseases.

The health challenges we face are too great for any one sector alone to solve. Partnerships drive innovation. We need to work together as a global community — business, governments, nonprofit product developers, and philanthropic organizations — to invest in and develop new health technologies. Without new drugs, vaccines, diagnostics and other health tools, we cannot hope to achieve the global goals we agreed to last year.

We stand to save millions of lives, but we cannot do it with the tools we have today. We need to ensure that new and existing health tools reach the people who need them. These investments make a real impact on the most vulnerable populations living in low- and middle-income countries — and they improve lives and health outcomes around the world.

We are a global community; this is our shared fight.

(Top image: Courtesy of Majid Saeedi, Getty Images)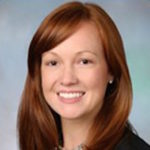 Erin Will Morton is Coalition Director at the Global Health Technologies Coalition (GHTC).

 

 

 

 

All views expressed are those of the author.
tags