By Rahul Gupta, Regional Managing Director, Head Business Development & Growth, ASEAN, General Electric (GE)
Whether it is early man's first use of fire or the birth of the space shuttle, innovation has always been the major catalyst behind the success of mankind. Some of these breakthroughs brought about immediate change, while others humbly laid the groundwork for important developments down the road.

At GE, innovation is at the core of our existence. We have been driving innovation for more than 140 years; from the day our founder, Thomas Edison invented the light bulb in 1879. During this period, we have observed that the key factors for successful innovation are having the dare to fail attitude by managing the risk and reward equation, being able to pivot and persevere and forming collaboration in innovation.

No doubt, individuals or businesses should try to prevent failure by being prepared and conducting thorough market research and risk assessment analysis for their products and ideas. Ultimately however, innovators and entrepreneurs need to follow their instincts and passion in turning ideas to reality and launching new products and services.  If they fail, they should not be disheartened. Instead, the actors for failure should be analysed and the key learnings used to try again. Sure, we have all heard of and been inspired by the many success stories that have emerged from Silicon Valley such as Facebook, Twitter, Airbnb, Netflix, Snapchat and more. These successes are often romanticised, even coming across as instant and overnight. Yet, what many fail to realise is that for every global success story, nine more have failed in its place. In fact, recent reports indicate that in 2013, the failure rate in Silicon Valley reached an all-time high at 93%.

Nevertheless, this should not discourage anyone with a vision to innovate. Due to the speed at which technology develops today, the cost of starting out has been greatly reduced and the innovation cycle has become shorter. Thus, the financial risks involved can be mitigated by learning to fail fast. This will ensure that they can get back on the bandwagon quicker and come back stronger than ever with that new winning idea. As GoPro billionaire founder Nick Woodman discovered after failing twice in the course of a few short years, the third time's the charm.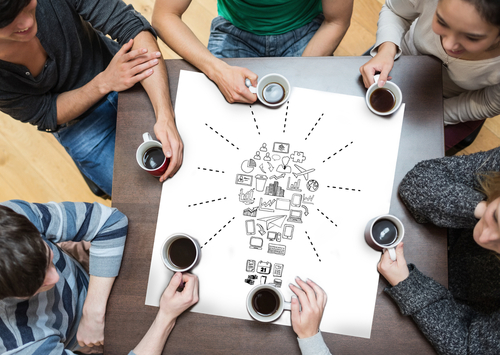 tags