It takes a typical computer 6 hours to process information from a CT scanner to see exactly what's going on inside the head of a patient who's just arrived at a hospital with certain stroke symptoms. But the typical window for treatment is limited to four hours - and likely moving to just three hours based on recent clinical studies. "Speed is one of the most important elements of treating stroke," says Jan De Witte, president and CEO of GE Healthcare IT. "If doctors can intervene quickly, they can often help patients escape serious damage to the brain."
De Witte's team is now writing software that could help doctors move faster. The cloud-based app they are developing will be able to sort terabytes of raw data from a CT scanner – the primary tool for probing the brain of suspected stroke victims – into a full picture of the brain in around 5 minutes, processing of thousands of images in a single data set.

But it gets better. Since the data sits in the cloud, it will be accessible to experienced clinicians in certified stroke centers. They will be able to read patient scans from remote hospitals, discuss treatment online, and make recommendations to their colleagues in the field.

"Using the massive computing power of the cloud, we're able to assemble complex images in 3D, manipulate them and generate little movies that show the blood flow through the brain and show doctors where the blockage is sitting."

GE is already connecting jet engines, wind turbines and all manner of industrial equipment to the cloud. Medical machines will be no different. The shift to data gathering, software and analytics, and the powerful insights they provide are at the core of GE's transformation to the world's largest digital industrial company. On Monday, GE Chairman and CEO Jeff Immelt will be speaking at the annual meeting of Radiological Society of North America (RSNA) in Chicago - the medical imaging industry's largest trade show – about the "GE Health Cloud".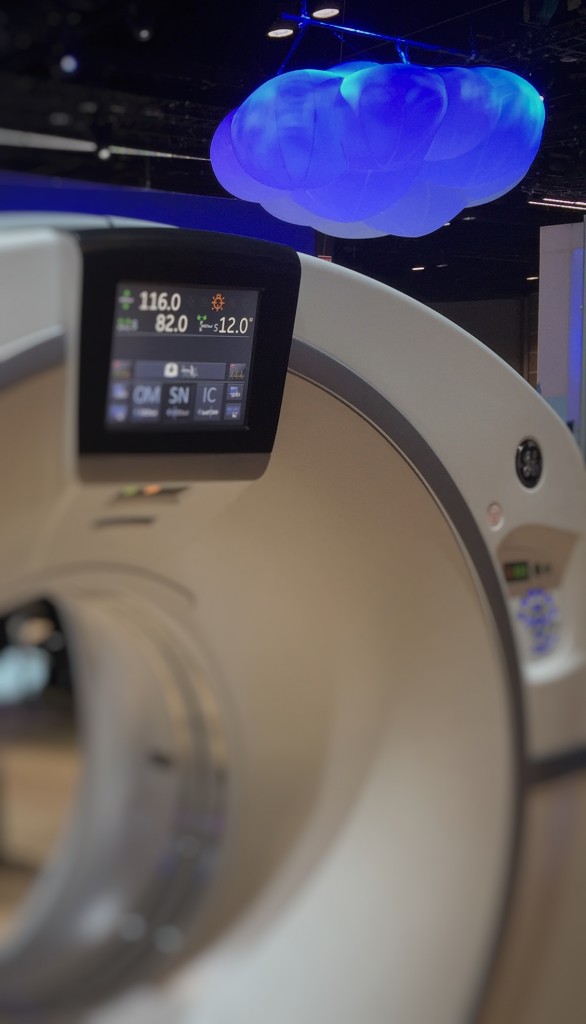 The GE Health Cloud will quickly process terabytes of raw data from CT scanners and other machines. Image credit: GE Reports

The health cloud is designed to be an ecosystem connecting software, hardware and medical devices. It will host data and also help doctors and clinicians collaborate and compare notes and insights as easily as using a social network.

John Flannery, president and CEO of GE Healthcare, says the amount of data from healthcare devices will grow 50 times by the end of the decade. The new cloud, which will meet security and privacy standard prescribed by the federal Health Insurance Portability and Accountability Act (HIPAA) and other software development standards, will start by connecting more than 500,000 GE imaging machines.

The health cloud is built on the same Predix software platform that GE developed for the Industrial Internet. "We are fundamentally transforming life both for the radiologist and for the chief information officer," says Justin Steinman, chief marketing officer for GE Healthcare IT. "Since it's built on a single platform, the cloud will enable CIOs of healthcare systems to quickly scale up or scale down their IT systems and roll out the latest tools. It will also make it easier for radiologists to collaborate with their peers within their hospital and with outside experts."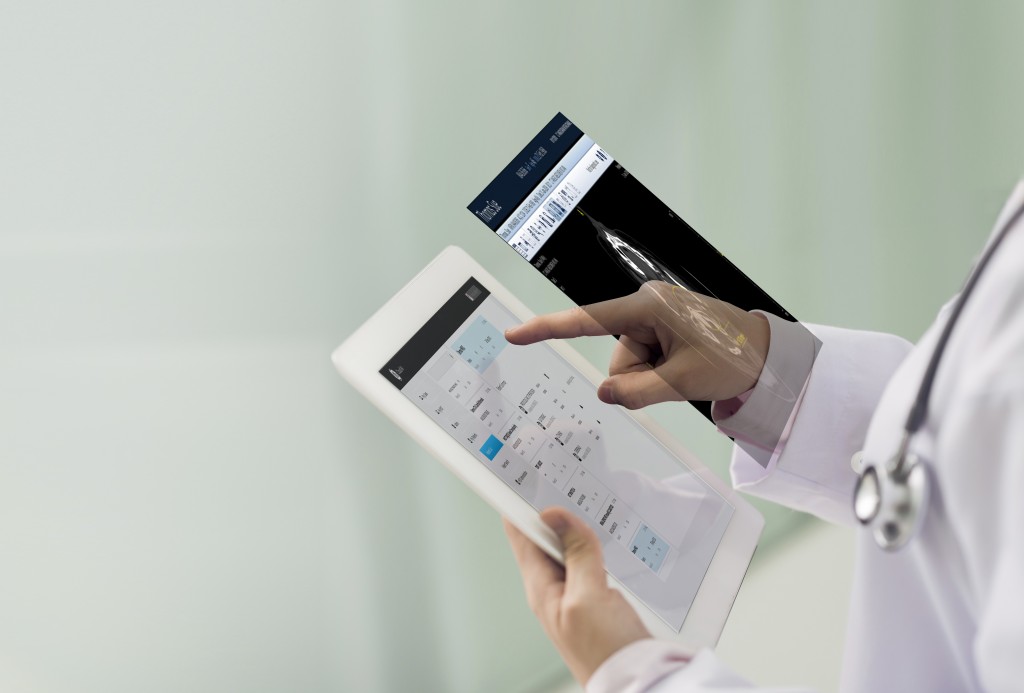 The cloud will initially receive data from  500,000 GE imaging machines.

Predix is essentially an industrial-grade version of the types of platforms that power smartphones. It allows developers to quickly write apps as soon they see a new opportunity on the market.

At RSNA, GE Healthcare has announced its first cloud-based apps, focused on advanced imaging and clinical collaboration. By opening its cloud for third party app development, GE intends to attract independent software vendors (ISVs) to develop their apps in the new cloud ecosystem. "We're looking for innovation anywhere," De Witte says. "For example, academic medical centers have great developers who can write algorithms looking at specific diseases and then let them loose on the data that's inside the healthcare cloud. The insights could be groundbreaking."

Another application for the cloud could be wellness management, helping doctors and patients collaborate to proactively monitor their wellbeing. The customers could be healthcare systems as well as insurers. "We call this digital therapeutics," De Witte says. "The cost of keeping somebody healthy is way lower than the cost of treating something that has gone wrong. At the end of the day, the payer has the biggest financial incentive to keep people healthy."

De Witte says GE will move all of its medical software into the cloud by the end of the decade. "The industry is moving from healthcare that's driven by volume to a system built on value," he says. "The health cloud will help us get there."
Categories
tags