In the 1960s, airports started using air traffic control technology that allowed them to swiftly transition from scheduling a few hundred flights a day to managing thousands. Now, many airports handle millions of passengers every day. Despite the vast complexity of such a logistical challenge, the airline industry also became significantly safer and more efficient along the way.
This "air traffic control" concept soon spread to other industries. Bricks-and-mortar businesses and restaurants use it to track busy times and appropriately staff those periods, for example. Utilities like the New York Power Authority deploy similar systems to monitor their networks of power plants and power lines. Now the healthcare industry is taking its turn.

Last fall, Toronto's Humber River Hospital (HRH) opened Canada's first analytics-based hospital "command center" in collaboration with GE Healthcare Partners. The mission-control-style center serves as a central hub for the hospital's many functions and services. It helps address issues that have plagued healthcare in Canada for decades, such as capacity, safety, quality and wait times. "Our goal in the Command Center is to combine cutting-edge technology, insight-rich data and human expertise to deliver impact that is felt immediately by patients, physicians and care providers," says Barbara Collins, president and CEO of HRH.

The new 4,500-square-foot Command Center uses machine learning and complex algorithms developed by GE Healthcare Partners to produce real-time and predictive insights. The center's staff can use these insights to deliver safer, faster and better patient care. HRH leaders expect the center, in combination with HRH's recently implemented hospital-wide digital transformation, to improve hospital efficiency by 40 percent.

For patients, the center promises to result in less wait time and improved care. For clinicians, it can mean more time freed up to focus on those patients. "This isn't about telling doctors how to be doctors, but rather it's about helping and supporting them in doing their work, removing roadblocks and barriers," says Dr. Susan Tory, the Command Center's medical director.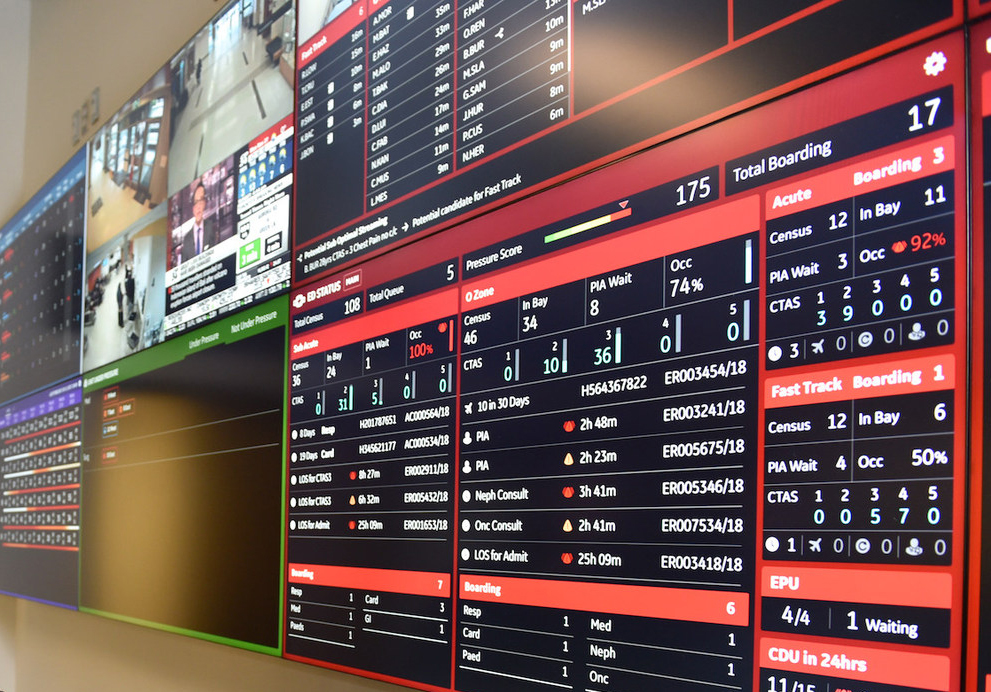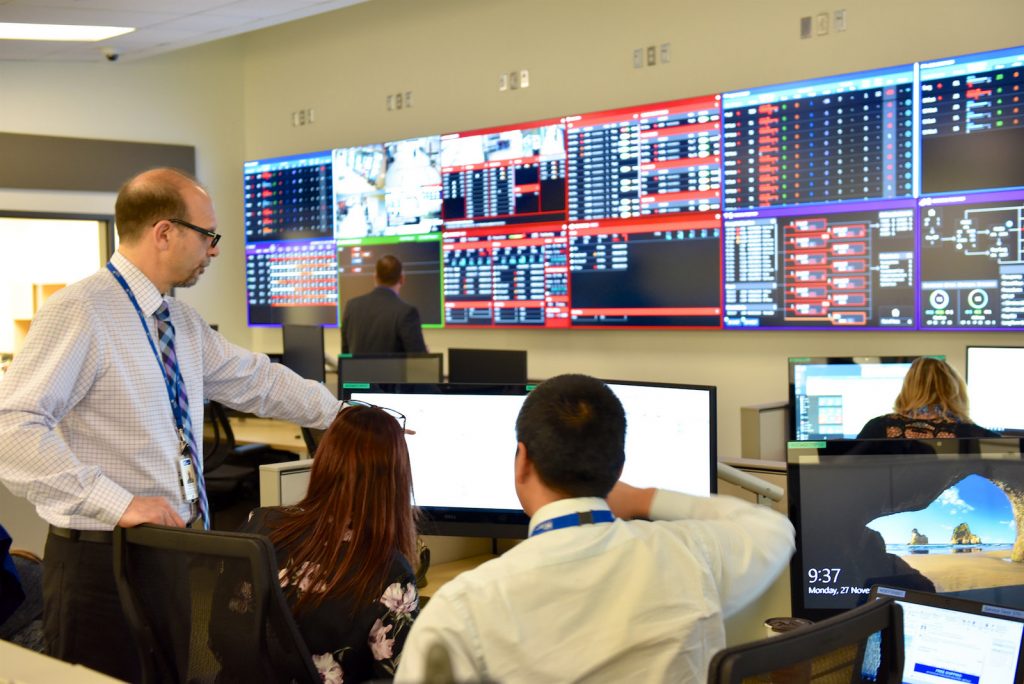 Pulse blog.
Categories