Social media is continuously changing the way companies advertise in a bid to win the internet retail game. These days, hyper-personalization is intensifying the race to use data in every facet of a customer's life, according to Bala Ganesh, UPS senior director of marketing. 
 

The raging battle for Internet supremacy — to keep eyeballs and content in one place — is changing the way social media and advertising are implemented in every industry.

And retail is no exception.

Historically, the aspiration for content publishers has been to achieve a "walled garden" with a controlled environment offering a wide variety of content to keep visitors satisfied and in one place.

AOL was an early practitioner of this approach. According to The Economist, at one time, nearly 40 percent of the time Americans spent on the Web was within the confines of AOL's walled garden.

Newspapers and magazines once served as "walled gardens" too, attracting loyal readers with a variety of content, ranging from daily news and hard-hitting editorials to horoscopes and advice for the lovelorn.

But newspapers and general circulation magazines — for decades supported primarily by retail display advertising — are steadily losing readership and influence.

Nowadays, consumers are entering a new generation of "walled gardens" with Facebook and Amazon leading the way in the hunt for information and products.

Apps, including retail apps, can serve as a smaller version of a "walled garden" as well, acting as a place where the consumer can conduct a variety of tasks, although not nearly as diverse as websites or full-scale apps.

To make reaching retail consumers even more challenging, almost half of all app users now have three or fewer apps on their smartphones, according to a recent comScore survey.

Some 36 percent have six or more and 21 percent have 11 or more.

Tellingly, among those users who only have one retail app downloaded, Amazon enjoys a 46 percent share.

Shift in Customer Loyalty

In this new environment, traditional advertising methods retailers and brands have used for years are losing their effectiveness.

For example, according to research by L2 Inc., the percentage of affluent buyers who can identify a "favorite brand" has declined in fashion, jewelry and luxury hotels.

The percentage who can identify a favorite retailer has slipped from 47 percent in 2008 to 28 percent in 2015.

"Favorite brand has become what Google says it is at the moment you are searching for what you need," says Scott Galloway, founder and chairman of business intelligence firm L2 Inc.

This is a time critical for retailers, who must find new ways to reach and engage consumers, especially Millennials who don't watch traditional TV, read newspapers or pay attention to "junk mail."

Even those retailers who have relied on Google to get the word out via Search Engine Optimization (SEO) are losing out, because many are now searching on Amazon.

The 2016 UPS Pulse of the Online Shopper™ study further supports the need for profound changes to attract and retain tech-savvy shoppers.

For example, only 15 percent of shoppers in the study began their product search on Google or Bing.

Instead, product searches were begun by 35 percent at marketplaces like Amazon, 14 percent at retailer websites and 4 percent on retailer apps.

One bright spot: More than three out of four shoppers surveyed say they use social media.

The numbers jump higher for Millennials (83 percent) and GenXers (79 percent). Overall, 34 percent say that social media influences their online purchases, and nearly one in four (23 percent) purchased product directly through a social media network.

Among Millennials, nearly one in three (32 percent) purchased products via social media.

One Solution: Hyper-personalization

In the UPS Pulse study of online shopping behavior, seven out of ten respondents say they use Facebook, and 39 percent say they "follow" retailers on social media.

One of the best ways for brands and retailers to reach and engage customers is to watch and analyze what they are doing and saying and push targeted messages to them based upon those actions.

Monitoring and acting upon profiles, likes/dislikes, issues and challenges helps retailers connect with customers in a unique way.

Data collected via social media and omnichannel data can give retailers a lot of granular information that can be used to hyper-personalize marketing messages that build sales revenue and enhance the overall customer experience.

Retailers can collect a wealth of data from mobile apps, browsing histories, loyalty programs, e-commerce and in-store transactions — and develop messaging that's directed at customers in a highly individualized way.

Taking personalization a step further, retailers can use the digital data gathered to enhance the in-store experience as well — especially given the "research online, buy offline" trend.

Facebook Messenger and others are expected to follow WeChat by allowing retailers to extend their reach with targeted marketing. (Courtesy Getty Images.)

Push messages on their smartphone app, for example, might say something like: "We noticed you were looking at cashmere sweaters online. They're on sale today."

For retailers without smartphone apps or who want to extend their reach, one option may be to leverage the rise of next-gen messaging apps.

This functionality is already available in China with WeChat, and Facebook Messenger and others are expected to follow suit.

For physical stores, offering store associates access to online customer preference or loyalty data so that they can make the customer feel special is another approach retailers are adopting.

Follow the Target

A target that is moving and not always clearly visible is hard to hit.

The changes in social media algorithms, advertising targeting and rapid evolution of messaging apps are keeping all marketers on their toes.

It can make the technology and analytics behind email retargeting seem like child's play.

Just like paid and organic search, paid and organic social media are raising the stakes and making the game more complicated for advertisers.

The good news is that targeting has never been more sophisticated.

However, it's harder than ever to create effective marketing without the expertise from those who are paid to keep up on such activities.

In short, it's getting harder and harder to maintain a place in the "walled garden."

But for those who do, the payoff has never been greater.

 

(Top image: Courtesy Getty Images)

This piece first appeared in Longitudes, the UPS blog devoted to the trends shaping the global economy.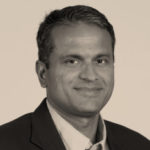 Bala Ganesh is Senior Director of Marketing for the US 2020 Team at UPS.

 

 

 

All views expressed are those of the author.

 
tags