The Czech plane builder Aircraft Industries has a long history of making small turboprops that can handle extreme conditions: from Siberian frost and Saharan heat to thin Himalayan air in places like Tenzing-Hillary Airport in Lukla, which many pilots consider the most dangerous landing strip in the world.
For decades, its planes have been using engines developed by the Czech aviation company Walter Aircraft Engines, which was acquired by GE Aviation in 2008. Now Aircraft Industries just put GE's newest propeller engine, the GE H85, on its latest plane, the L-410 NG.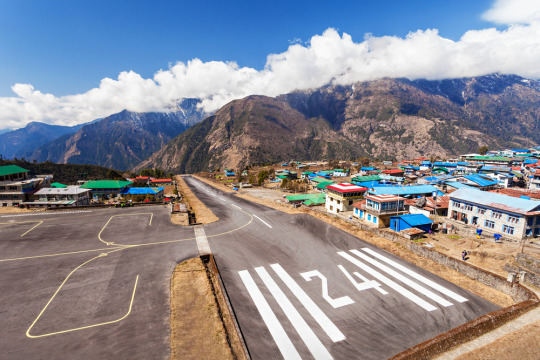 Above: Nepal's Goma Air flies L-410 aircraft powered by GE H80 engines to Lukla in the Himalayas, considered the world's most dangerous airport. Its sloping, 1,700-foot-long runway begins at the edge of a chasm and ends in a wall. Image credit: Shutterstock Top: Aircraft Industries' L-410 NG landing after its maiden flight. Image credit: Aircraft Industries

A prototype of the new plane just completed its maiden flight on Tuesday. The all-metal, high-wing twin turboprop can fly for 10 hours and has a maximum range of 1,550 miles. It can seat 19 passengers.

Aircraft Industries says it designed the plane for short-haul flights from remote and undeveloped areas to big cities. The aircraft's wide body and the new engine's endurance also make it an "ideal platform" for maritime patrol and surveillance, the company says.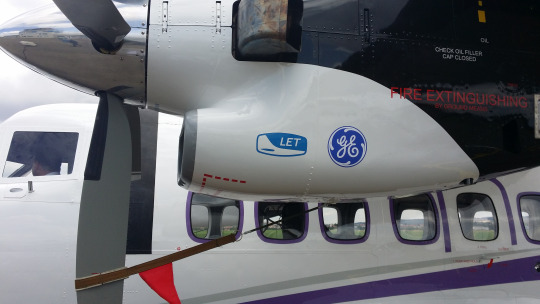 Above and below: The new L-410 NG plane is using a pair of GE H85 engines. Image credit. Aircraft Industries

The new version of the L-410 is building on the ruggedness of its predecessors. The model that's currently in production has been ferrying aid around earthquake-stricken Nepal this spring, for example.

The L-410 and its engines have an interesting history. In the 1960s, the Soviet airline Aeroflot was shopping for a tough new commuter plane that could service far-flung airports in the frozen Taiga as well as the sun-baked Kazakh desert. With few options on the market, Aeroflot bosses commissioned Czech aviation engineers, long regarded among the best in the business, to build an aircraft that met their needs and an engine to go with it.




Engines from Walter, and later GE, have accumulated more than 17 million flight hours by carrying passengers and cargo over Europe, Africa, Asia and South America.

Besides the L-410, GE propeller engines also power the American Thrush 510G crop duster and Nextan Aerospace G90XTM, and China's CAIGA AG300 aircraft.
tags