After a dozen years of growth, the aviation industry has hit cruise control. But advances in Big Data, 3D printing and biofuels mean innovation will continue in the sector.


The aviation industry has rarely looked so good, and that has Richard Aboulafia concerned. The self-described "Cassandra" of aviation, the vice president of analysis at Teal Group warns that industry players shouldn't anticipate another dozen years like the ones that just passed — with ever-climbing demand and record-high deliveries.

"I don't see any reason to disrupt this party — but maybe it's time to think about just going into cruise control, plateauing out on the market front," Aboulafia says in an interview ahead of the Dubai Air Show.

Yet while he's not anticipating a lot of high-profile deals to come out of the biennial event, there's plenty of innovation happening in the aviation space to get excited about — such as 3D printing and Big Data, he explains:



After about a dozen years of growth in the aviation sector, you've predicted a "softening" in new aircraft deliveries. What is your advice to industry players in the current environment?

Cruise at altitude. All of our numbers have been trending up for quite some time now. I'm sort of the Cassandra of the industry — be careful, you never know what's coming.

We're finishing up our 12th great year. Frankly, I don't see any reason to disrupt this party — but maybe it's time to think about just going into cruise control, plateauing out on the market front. The orders are starting to reflect that, macroeconomic drivers are starting to reflect that, global headlines are starting to reflect that.



What are you expecting to come out of the Dubai Air Show?

The sound of nothing. On the civil side, aside from China, the BRIC countries have simply stopped taking and ordering jets. It's probably going to be the first Middle East air show in a while where you didn't have large, high-profile orders.

So the message is: We're doing great with what we've got, and we're happy with our fleet plans for the foreseeable future. We're cruising at altitude.



On the production side, you've noted how additive manufacturing is being increasingly deployed to reduce the scrap rate. We've seen the 3D-printed jet engine — are we heading toward a 3D-printed plane?  

3D printing is definitely playing a role, though I'm not sure it's about to take over. I think you'll see it first in spare parts, since additive manufacturing is particularly good when you don't have lengthy production runs.

Could you get to a point where small, complex objects are routinely printed using 3D? Absolutely, but there's a lot we don't know about costs and structural integrity for certain components. It might take a bit of a learning curve.



Big Data and the Industrial Internet are playing a bigger role in flight. How much will data transform travel in the coming decades?

Big Data is having a huge impact. Whether its networking, route networks or inventory management or even production itself, it's introducing occupational efficiencies at a faster pace — but it's still incremental.

Big Data helps you optimize. But unless you have a next-generation air traffic system that lets you do the most efficient thing without regard to some kind of clunky ground-based appliance, it doesn't do much good.

A more robust system would be less prone to breaking down. But just as importantly, you just have all kinds of efficiency improvements in the route network — more direct flights, less distance between flights, the ability to fly in straighter lines. You can knock 5 percent or 10 percent out of the system just by implementing this globally.

I can't imagine it will take much longer than another 10 or 15 years until we implement this around the world. If you couple it all together — Big Data, better air traffic management, and efficient, long-range aircraft that can go anywhere they want. That combination is perfect for creating an international air travel network that allows people to go where they want to go, when they want.

 

How will the aviation become a more sustainable industry?

We are shockingly good at self-policing. In every other hydrocarbon-burning industry on the planet — cars, motorcycles, trucking — there's a very high level of tolerance for inefficiency.

We have a wonderful combination of noise reduction, fuel-efficiency improvements and emissions reductions — that are only implemented because it helps the bottom line of the airline industry. We cultivate endless crops of new technology every year — materials, processes, manufacturing changes — all because it helps people survive and stimulate the market.

There is certainly government regulation, but frankly that's less relevant than airlines being very good citizens for selfish reasons. And if we tell our story, we run less of a risk of having taxes, feeds and other burdens imposed — or just getting a bad rap for being bad citizens. We are the best citizens of all the hydrocarbon-burning industries.



(Top image: Courtesy of Dubai Air Show)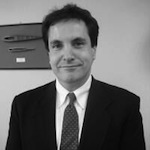 Richard Aboulafia is Vice President, Analysis at Teal Group. 
All views expressed are those of the author.
tags