The sand storms in the Gobi Desert in Central Asia are some of the most frightening events nature can cook up, sending giant tan clouds of fine dust as far as Beijing. While locals seal their homes and try to keep the dust away, Gareth Richards, program manager for the next-generation LEAP jet engines at CFM International, can't get enough of it.
His team is buying the dust and other troublesome dirt by the ton and blowing it inside jet engines. "We import dust and sand from all over the world," says Richards while rolling an exhibit sample of the talcum powder-like substance between his fingers at the Paris Air Show. "It's so harsh we use it to age our new engines seven years in the span of just three months."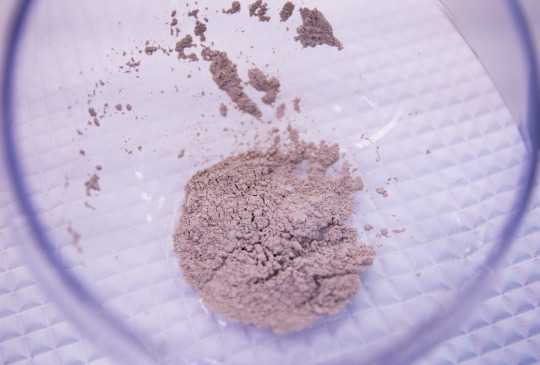 Above: A sample of Gobi Desert dust. Image credit: Adam Senatori/GE Reports. Top image: A hail test and GE's jet engine testing facility in Peebles, Ohio. Image credit: CFM

This is important since his team has to understand how an engine is going to perform after years in service. "We need to get everything right early on," Richards says. "We are guaranteeing the underlying maintenance costs per hour for years to come. This is a big deal."

CFM built an entire technology room to explain the tests here at the Paris Air Show, which is held every two years in the French capital's suburb of Le Bourget. The display includes the latest technologies that are being tested, such as parts made from special ceramic composites, 3D-printed fuel nozzles and nickel alloy compressor blades grown from a single crystal, but also the Gobi Desert dust and special sand that simulates the effects of volcanic ash.

CFM, the GE and Snecma (Safran) joint company that developed the LEAP engine, will have a lot of LEAPs to maintain. CFM President & CEO Jean-Paul Ebanga said in Paris on Saturday that the company has received 8,900 orders for the LEAP engine family valued at $124 billion (at list price), making it the best-selling engine in the company's history. The first one is scheduled to enter service next year and by 2020, CFM will be shipping 1,800 LEAPs per year.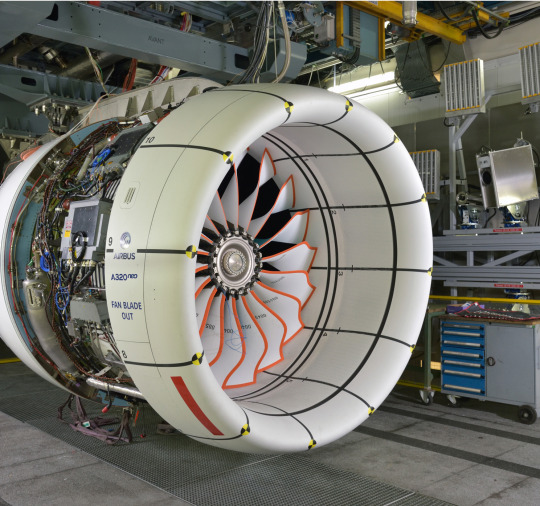 One of the most dramatic tests performed at Peebles involves testing for a "blade-out incident," an event when a fan blade breaks and the fragments get sucked inside the engine. "It's not pretty, but the engine casing must be strong enough to contain the debris and protect the aircraft," Brian DeBruin, who runs testing at Peebles. Image credit: CFM

There are 30 engines on 15 test stands around the world, but the test plan calls for 60 engine builds going through some 40,000 cycles over the three-year testing run, which started in late 2013. "These engines are part of the most extensive ground and flight certification program in CFM's history," Ebanga says.

The LEAP will power new Airbus A320neo, Boeing 737MAX, and COMAC C919 planes. On May 19, a pair of LEAP-1A engines powered for the first time an Airbus A320neo. The plane has completed 23 flights and 75 flight hours as of last Friday without a hitch, according to Allen Paxson, CFM executive vice president.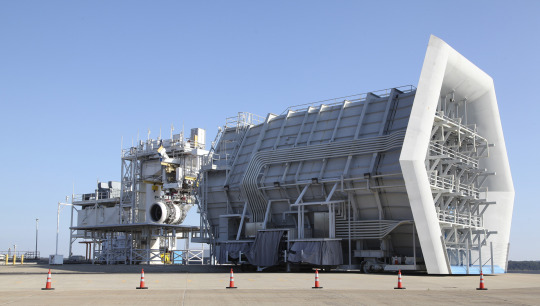 LEAP cross-winds testing in Peebles. Image credit: CFM

The engine is like a big vacuum cleaner that sucks everything in front inside. Test engineers install a special rig a few feet from the fan and inject the dirt straight into the engine while it is running. It is similar to other ingestion tests that are putting water, hail and other foreign objects into the engine. "Dirt and dust is sometimes more difficult then other test as our new engines are very efficient at slinging material away from the core," says Brian DeBruin, who run GE's test operations site in Peebles, Ohio. "This has caused us to redesign the delivery system so we can achieve the test mission."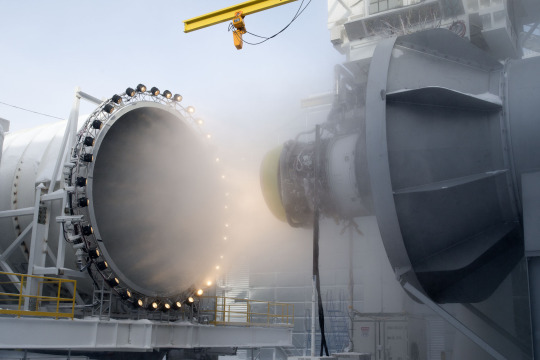 LEAP icing testing in Winnipeg, Canada. Image credit: CFM

DeBruin says that the tests allow engineers to build robust engines that need less maintenance and stay on wing longer. "From these tests we learn changes to make or keep - for example, where the dirt collects and where it moves freely through the engine," DeBruin says. "These tests also allow us to test new coatings that either protect the parent metal or help it to shed the dirt. Once we find promising coatings we then do additional tests in other conditions to ensure it will cover the range of full flight conditions."

These are not the only harsh tests. To pass the "flocking bird test," the engine must sustain the impact of seven birds at the same time. "The first three birds must strike within 10 percent of the nose cone for the test to count and they have to come in beak first," says CFM's Paxson. "If they hit sideways, it invalidates the test."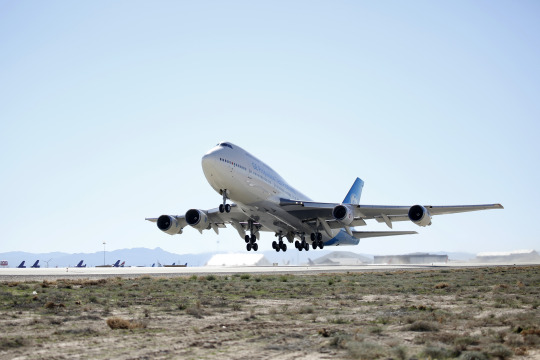 The LEAP flies on a GE test bed. Image credit: CFM

Another test involves shooting a slab of ice the size of a one-inch thick cutting board at the engine. The ice must remain whole until impact. It took the engineers 19 tries before they succeeded, Paxson says. Another test called the "triple redline test" pushes the engine to its limits: maximum speed of the fan, maximum speed of the core (the heart of the engine), and maximum temperature, all at the same time. "You would never see this in commercial service," Paxson says.

Many of the most difficult tests have now been completed. CFM recently finished flying a LEAP-1A engine mounted on GE's flying test bed made from a converted Boeing 747 in Alaska for natural icing tests. The test bed also allows the team to monitor the engine's performance during high-G force turns and in-flight engine shut-downs and start-ups. To date, CFM has completed more than 50 flights and the engines have flown for more than 425 hours on GE's two flying test beds.

Says Paxson: "The engines have accomplished what they were supposed to do."
tags