Every day, the world's power grids are adapting to bridge the gap between the fossil fuel era and the renewables age. Instrumental in building that bridge are the 700 operators and managers who work at GE's Grid Solutions Advanced Manufacturing Facility in Clearwater, Florida, and produce thousands of components such as capacitors and power sensors, which help the grid absorb wind and solar generation smoothly and safely. A part of the future GE Vernova, GE's planned portfolio of energy businesses, the team is helping lead a new era of energy by acting to help build a cleaner, better future. The team's transition does not stop here.
The site itself is on a journey as employees across the facility's two plants are harnessing continuous improvement, the business philosophy incorporated into lean management that is now at the core of GE's culture, to boost productivity and improve its safety record. "We've only really just started our lean journey, and we're already seeing benefits," says Jim Flemming, site leader at Clearwater. "You can only imagine where we might be in five years' time."
Here's a look at the challenges the Clearwater facility confronted, and how they are continuing to improve their operations using lean.
The Problem
Hundreds of people in scores of teams work across various buildings, workstations, and offices in the giant facility, which totals around 190,000 square feet. They produce about 2,000 components per day, which generate more than $150 million in annual sales. But the sheer scale and complexity of the facility makes it difficult to identify production line inefficiencies, let alone understand their root cause, and eliminate them. "One of our main pain points is accountability — having a granular understanding of what is hurting us in terms of our ability to flow product," says Flemming.
Another issue: workplace safety. "Priority number one was eliminating all the manual processes that were not making an operator's life any easier," says Dan Nyswaner, a lead lean engineer at the facility.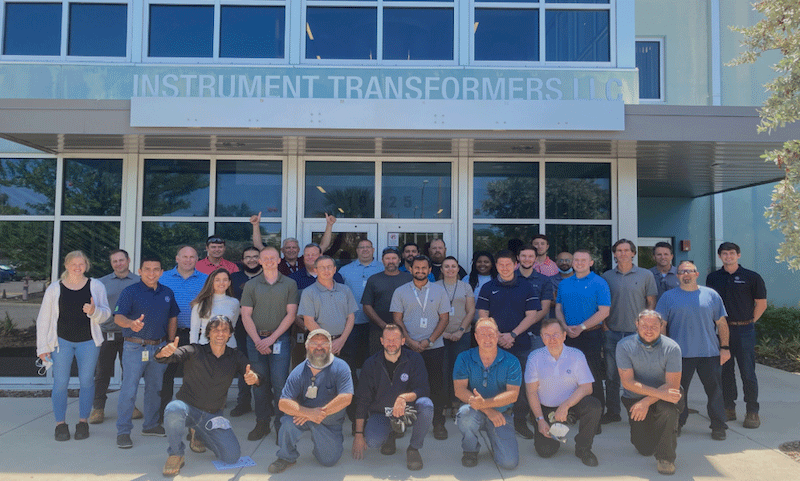 Kaizen
Clearwater's managers and operators participated in weeklong events known as kaizens to identify where waste and safety risks lurked on shop floors, and to address and implement countermeasures to prevent both from reoccurring. The kaizens kicked off with genba walks through the plants, a key lean tool that means "the real place" in Japanese, or, more practically, going to the place where the work is done. They then used their observations to draw up charts that broke down the manufacturing process into individual steps.
They discovered, for example, that the production time for a specific power-sensing component was unexpectedly long, and operators working this line were overly fatigued. It turned out that the operators were continually walking between workstations during the production process. "They were taking six or seven extra steps during the production of every unit," says Nyswaner. "That doesn't sound like much, but we're talking about 200 units a day." They calculated that the operators were unnecessarily walking the equivalent of 16 football fields during an eight-hour shift.
Going to genba also exposed plenty of low-hanging fruit to improve safety. For example, managers found that operators at several capacitor workstations were still using handheld soldering irons, putting them at risk of heat exposure.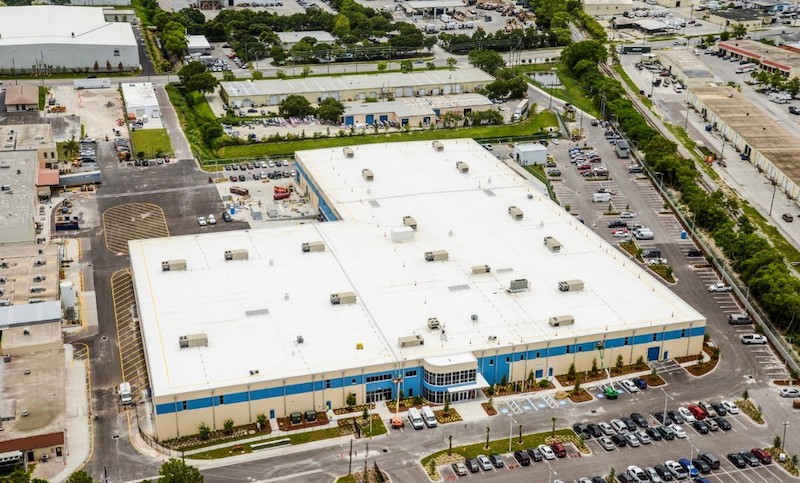 The Solution and Benefits
Working together, employees made a series of fixes, small and large, including repositioning workstations, machines, and tools to cut out the unnecessary waste. "There are so many quick wins in terms of improving safety, quality, delivery, and cost," says Flemming. "Some just took just a couple of minutes to implement, but really have an impact on making someone's workstation better and their job easier."
These scores of small improvements might appear trivial in isolation, but they translate into significant productivity boosts. In fact, Flemming estimates that various lean practices will save around $270,000 per year on the power-sensing side. "We've also now got a clear line of sight of day-to-day production flow and output as they relate to our quarterly commitments," he says.
On the safety side, they've installed hands-free soldering irons everywhere they could. The machines come equipped with special safety curtains, and automatically turn off if they perceive a hazard. Operators also wear high-quality personal protective equipment. Steps like these have helped to halve the OSHA incident rate in 12 months. Lean is about continuing to improve every day, something the Clearwater team embodies.
"We're not lean experts by any stretch of the imagination," says Nyswaner. "We're just using the tools, and are getting better and better every day."
Categories
tags