Virtual reality became domesticated last year — at least in America — when the VR viewer Google Cardboard arrived for the first time with the Sunday New York Times. Today, you could use it to explore Pluto's frigid heart or climb to the top of 1 World Trade Center in downtown Manhattan.
As thrilling and immersive as these experiences are, they are just a playful precursor of what's coming. Companies such as GE have started using VR to optimize the electric grid, service nuclear power plants and plan complex supply chains.

For example, for the past two years, GE engineers in Rugby in the U.K. have been using VR to optimize and even design factories, a task typically done with computers in two dimensions. As good as that approach is — virtually all modern factories have been designed this way — the method can make it difficult to anticipate problems that crop up once the building is in actual use in the three-dimensional world. But by then, it's too late to fix the design without expensive retrofitting.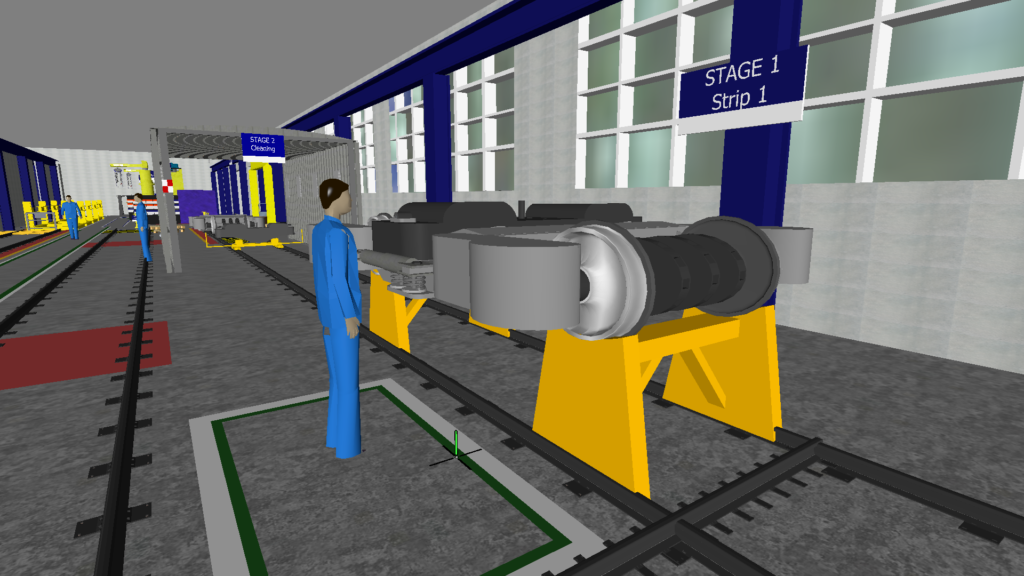 Above: "We've been looking for ways to optimize our factories and VR seemed to us like a good idea," says GE's Neha Prajapat, an engineering tool specialist in Rugby. She's also a gamer. Top image: Prajapat and her team used Microsoft Kinect to study the movement of workers inside a GE factory. Images credit: GE

The GE team says VR, in combination with data coming from working factories, will help them avoid problems before they pop up. Real-world data allows the designers to see how workers move and where they gather in an existing plant and where production tends to back up. Design tweaks and more feedback then enable the team to improve new factory layouts. "We've been looking for ways to optimize our factories and VR seemed to us like a good idea," says GE's Neha Prajapat, an engineering tool specialist in Rugby who is leading the project.

Prajapat began working on factory-optimization projects in 2012 with the Manufacturing Informatics Centre led by Prof Ashutosh Tiwari at the nearby Cranfield University, a school that focuses on working with industry to develop new technologies. (Prajapat is pursuing a part-time Ph.D. there.)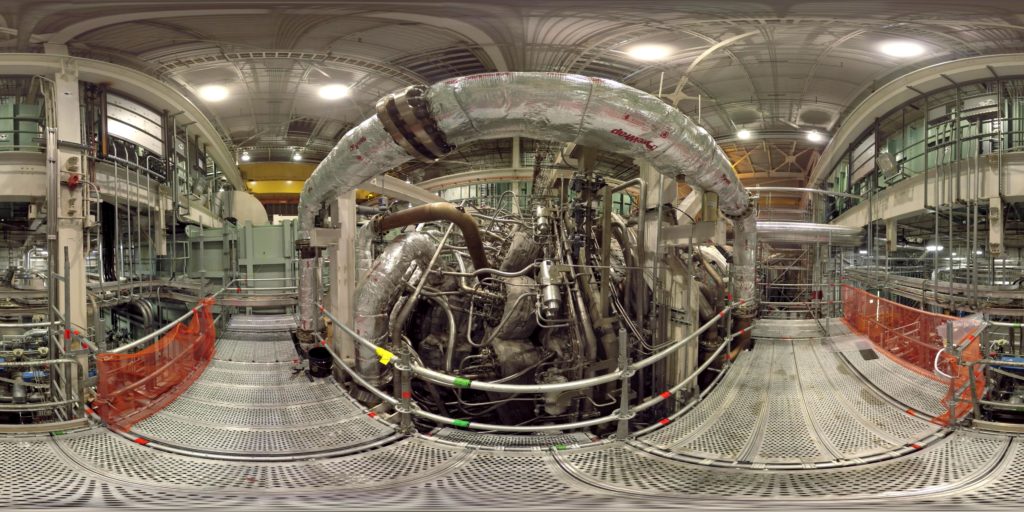 Just like the New York Times, GE created VR tours of its gas turbine test stand in Greenville, South Carolina (above), and a locomotive testing facility in Pueblo, Colorado (below). Images credit: GE

Her GE team began working on VR as part of an Innovate UK funded project in 2014. They wanted to know if they could convert a standard 2-D factory model into a 3-D scale model and then tweak it for use in VR headsets or 3-D projection.

Prajapat plays video games, and so using the Microsoft Kinect gaming console to monitor movement in GE factories seemed to her like an obvious first step. The console can record objects' positions and allows players to turn themselves into avatars inside games and perform tasks such as karate kicks and sword fighting.

The team decided to test the approach at a U.K.-based maintenance facility. They scouted 30 different locations at the plant and laser scanned them. "You could see people walking around the factory, where they were going, how long they were spending on operations, if people were crowding around one area," Prajapat says.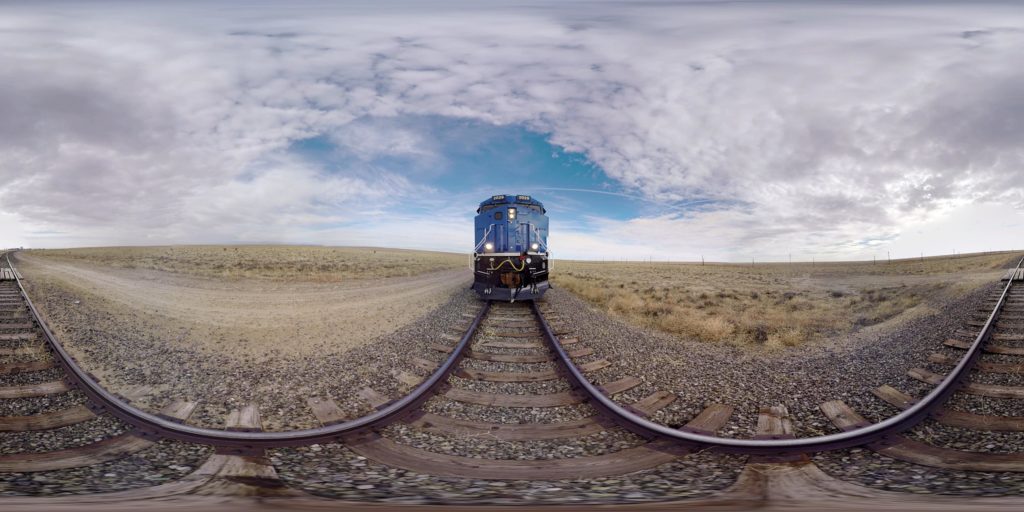 So far, so good, but the following step — feeding the data into a 3-D model of the plant — was trickier. If the plant images were too high-definition, the computer would have trouble rendering them smoothly. The images shuttered and refreshed in a jerky manner. The researchers decided to strip some details from the digital record of the real world before they merged it the digital factory design.

The result is a visual experience that looks computer-generated but contains all the details of the real factory, including machines, doorways and signs. Managers can use the VR tour of the factory to analyze how shift changes work, as well as how people flow through the space, Prajapat says.

Prajapat says GE factory designers will soon be able to use information from the pilot to create plans for brand-new plants. "They will then be able to build factories that are as people-friendly and as flexible as possible," she says.

Several projects already are underway using the technology for different GE businesses, including GE Grid Solutions, GE Aviation, and GE Oil and Gas.

The research team presented its mock-ups for the U.K.-based maintenance facility in January at the UK's GE Energy Leadership Workshop, where it won the award for Best Showcase.

Says Prajapat: "I don't think I've ever given out so many business cards at an event."
Categories
tags