At first glance, the line of cheerfully colored plastic skulls atop professor Laurent Lantieri's bookshelf might be out-of-season Halloween decorations. But a closer look reveals something less than cheery: jagged holes, missing jaws and crumpled eye sockets. The skulls represent something very real — injuries that Lantieri has fixed.
Only the most seriously injured — whether by trauma or disease — end up in Lantieri's office at Paris' Georges Pompidou Hospital. The plastic surgeon has been repairing deformities since 1994. In 2010, he and his team carried out the world's first full face transplant.

[embed width="600"]https://www.youtube.com/watch?v=LZM8QZJoJaU[/embed]

Lantieri does more than mend broken bones; he tries to help his patients look as close to normal as possible. In the past, he spent long hours in the operating room, opening hundreds upon hundreds of boxes of generic plates, casts and screws, searching for the best fit for patients. Despite his painstaking work, he often felt frustrated because of the off-the-shelf parts he had to use: "Before we were just guessing, trying to do it with the CT scan and using standard material … it was complicated, we never had the correct, perfect shape."

That's starting to change. Today, when Lantieri heads into the OR, he has a customized repair kit tricked out with titanium plates that are exact replicas of the patient's own bones and screws that have been hand-fitted to secure existing bones to the new replacement parts.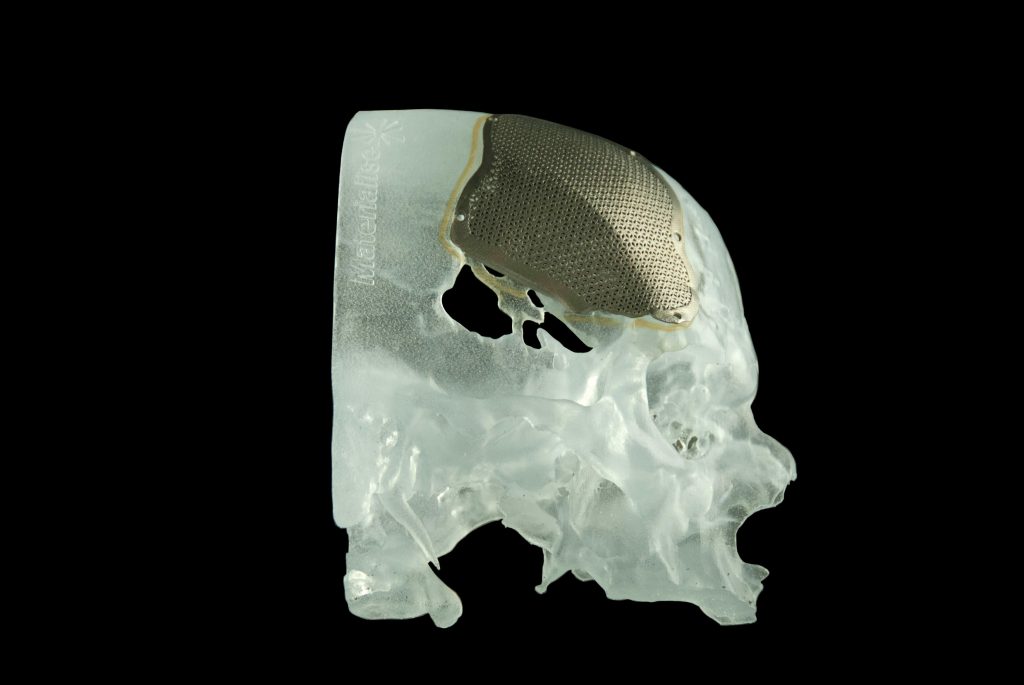 Materialise, a Belgian additive manufacturing and design company, to build better parts. Using a 3D CAT scanner, Lantieri creates a 3D scan of a patient's face. Materialise clinical engineers then use a virtual 3D model of the patient's undamaged bones, based on a CT scan, as a guide to build patient-specific implants that replace the damaged bones. A shattered cheekbone on the left side of a person's face is replaced with a mirror image from the right side. A destroyed orbital socket can be made whole by matching it to the remaining socket.

Once the model is approved, Materialise uses Concept Laser 3D-printing machines to "print" the new implants — first as a prototype that Lantieri can measure against a 3D model of the skull to ensure a perfect fit, and then as the final product.

"In the past, I was just guessing," Lantieri says. "We never had the correct shape. But using 3D-printed skulls — to have them in my own hands — to determine what are the difficulties, where are the impediments in advance, it makes a huge difference."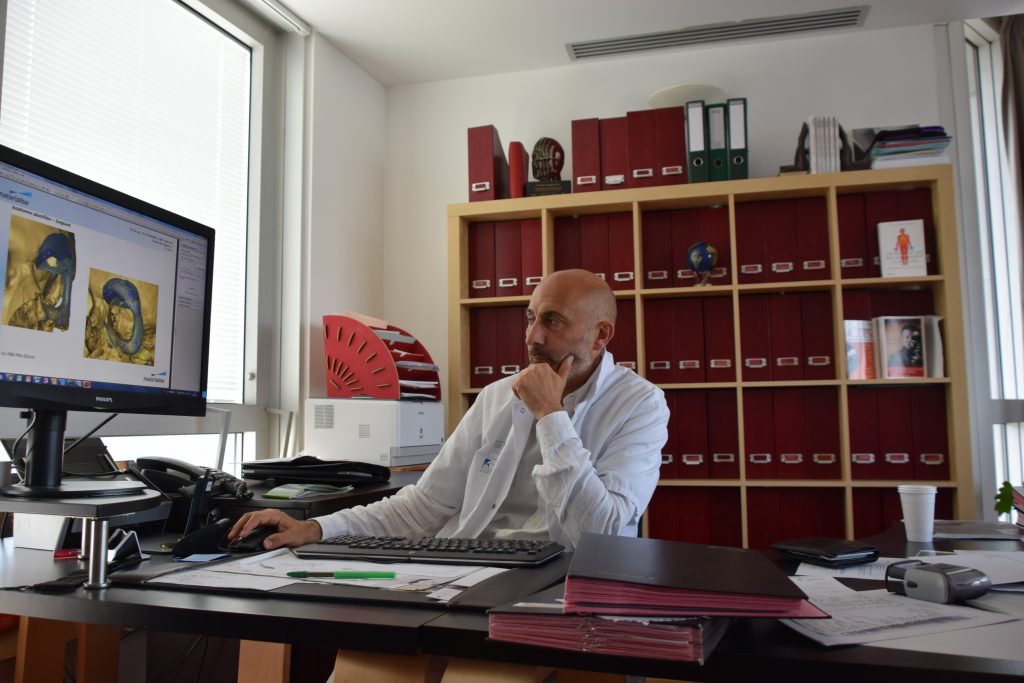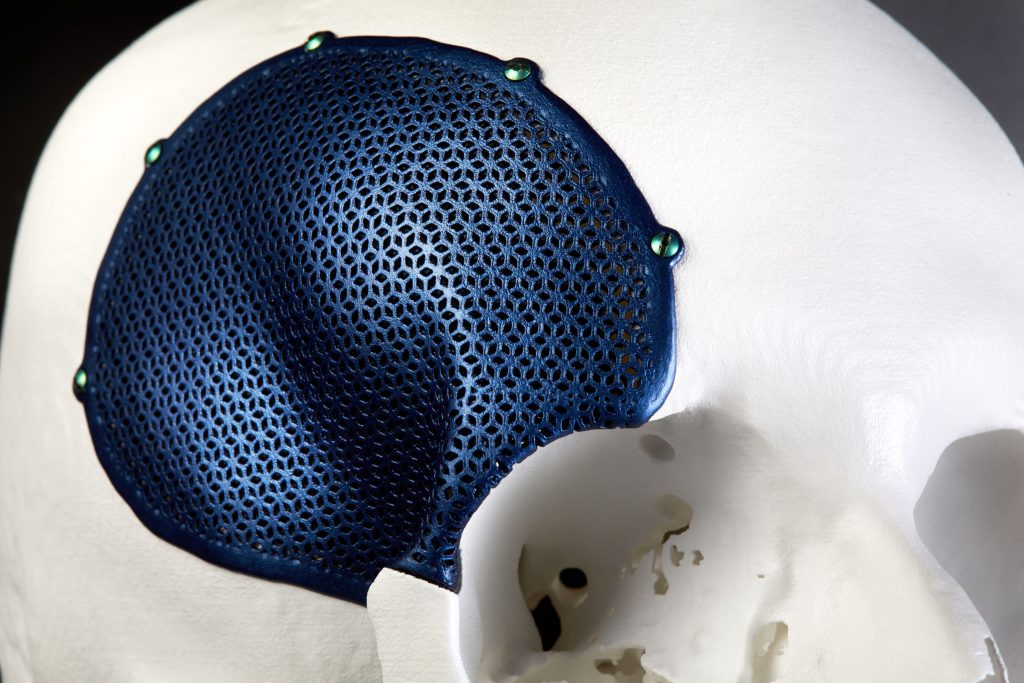 tags