When she was a little girl growing up in India, Dhanalakshmi Nagaraju wanted to know how things work. "I was always fascinated by cars and machines and by the science behind them," she says. "I wanted to learn more." Nagaraju went on to study engineering, and last year she landed a job as a manufacturing process engineer at a new Wipro GE factory making some of the latest medical imaging equipment. "It was a greenfield project, and there were a lot of things we had to learn quickly," she says. "We had to build the plant, set up new production lines and hire and train workers. It was a lot to handle but also a great learning experience."
But the plant, which the GE Healthcare subsidiary opened this week, was a positive experience on another level. While the majority of engineering students and machine manufacturing workers in India are men, Nagaraju's new colleagues were mostly women. "I always personally felt that you have to get into a profession where there are fewer women and that you have to explore more options so that the younger generation also can follow you, and they also can explore more other options," Nagaraju says. "That really excites me."
That's the same excitement Mahesh Kapri, the GE Healthcare managing director who oversees the new plant and three others in Bangalore, wanted to tap into. "We are creating a culture where every employee gets an opportunity to be successful and thrive," Kapri says. "Diversity is the what, it is the makeup of the workforce, and inclusion is the how, the creation of the work environment. We need a diverse and inclusive workforce so that we can break bias and stimulate the richness of ideas and viewpoints."
The 35,000-square-foot facility is the culmination of several trends. Besides championing inclusion and diversity, it's also an example of the Indian government's push to expand high-tech manufacturing in the country. Set up to run in three shifts and manufacture computed tomography machines, ultrasound scanners, patient monitors and other technology, it was built in less than a year, under the "Atmanirbhar Bharat" program. Meaning self-reliance in Hindi, the program envisions India manufacturing more of its own goods and weaning itself off imports.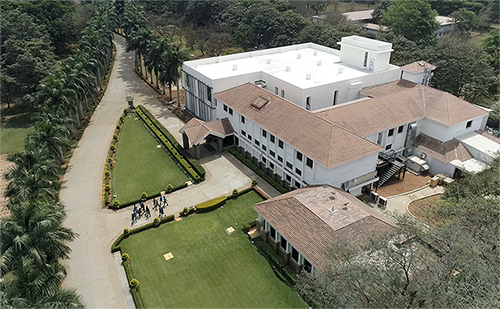 Kapri said that India's import dependency for medical devices stands between 75% and 80%, according to the India Brand Equity Foundation. "For India to rise in the ranks as the leading MedTech devices market, local innovation and production is pivotal," he says. "We are confident that our new factory will contribute meaningfully to India's self-reliance goal and will accelerate India's profile on the global product development map."
Ayesha Abdulla, a manufacturing process engineer at the factory, is excited about how the plan came together and delivered for India and for diversity. "I love seeing the shop floor filled with these women who are so passionate about what they do," she says. "They are just so excited and so willing to learn. They want to do things for themselves and make a better future for themselves and their families."
Adds Krishna Rao, the plant's manager: "What we've done here can be scaled anywhere — in India, in the world and across industries."
GE Reports visited the Wipro GE factory in March. Read our story here and watch our video here.
Categories
tags