Beth Comstock, vice chair of GE, is the latest executive featured in The New York Times "Corner Office" column. In the following excerpt from the interview, she shares about her leadership style and tips for the Class of 2016.
A large part of your job is to drive innovation. What's your best tip?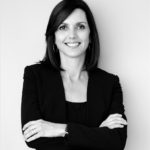 It really comes down to this thought: Permission granted. Having seen so many change situations in my career, change often starts with ourselves. Every company has people who don't want to change the way things have been done.




But often people are looking for an alibi to not try something new. And maybe people themselves aren't willing to do what's required to make the change. So the message I try to convey is, you have the permission to try something new.




Another way to think of it is don't wait for the invitation. There are a lot of opportunities to grab. If you see a better way, you have an obligation to do it.




How do you hire?




I'm big these days on the quality of being able to figure things out. So if I'm interviewing someone, I like to understand their method for doing that. If I'm bringing them into a centralized role, they have to be able to navigate the company. There is no rule book for that, and they have to figure it out. They've got to connect with people inside the business, and with customers.




So I'll usually test people on that. Give me an example where you didn't have any rules, and what did you do? I'll ask people how they solve their toughest problems. What was the toughest situation they ever encountered, and how did they deal with it?




What is your advice to new college grads?




I usually tell them their first job doesn't determine their life. People often put too much pressure on that first job. Just try things out. Sometimes the seemingly worst assignments can be your best. What are you going to bring to it? What are you going to learn from it?




Read the full interview in The New York Times.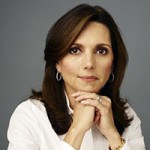 Beth Comstock is Vice Chair of GE. 
tags