A few years ago, a group of investors from Singapore planned to open a large iron mine in the Huila province in southwest Angola. The mine would bring jobs and money to the local economy, but the project failed because there was no reliable way to move the ore from the mine.
This is a common story in Africa, where a lack of reliable infrastructure is holding back faster economic growth. Angola, for example, has just three rail lines and some 30 locomotives for 26 million people. The country last added locomotives 30 years ago and engineers still communicate with dispatchers over a spotty radio service, making tracking and scheduling trains difficult.

But changes are just around the bend. The Angolan government, which is working to modernize the country's transportation infrastructure, will buy 100 new and eight upgraded locomotives from GE Transportation. The deal, valued at $350 million, combined with a full overhaul of Angola's tracks, will position the country as a hub among its mineral-rich, land-locked neighbors and help stimulate economic development. The government estimates that routing cargo through Angola could reduce transportation costs by as much as 50 percent.

The deal was financed by the Canadian export bank EDC. The financing is an example of GE using its global footprint to help governments solve local problems. The trains are built in the U.S. while GE's presence in Canada allows the company to access Canadian export financing, which is crucial to winning deals in many countries.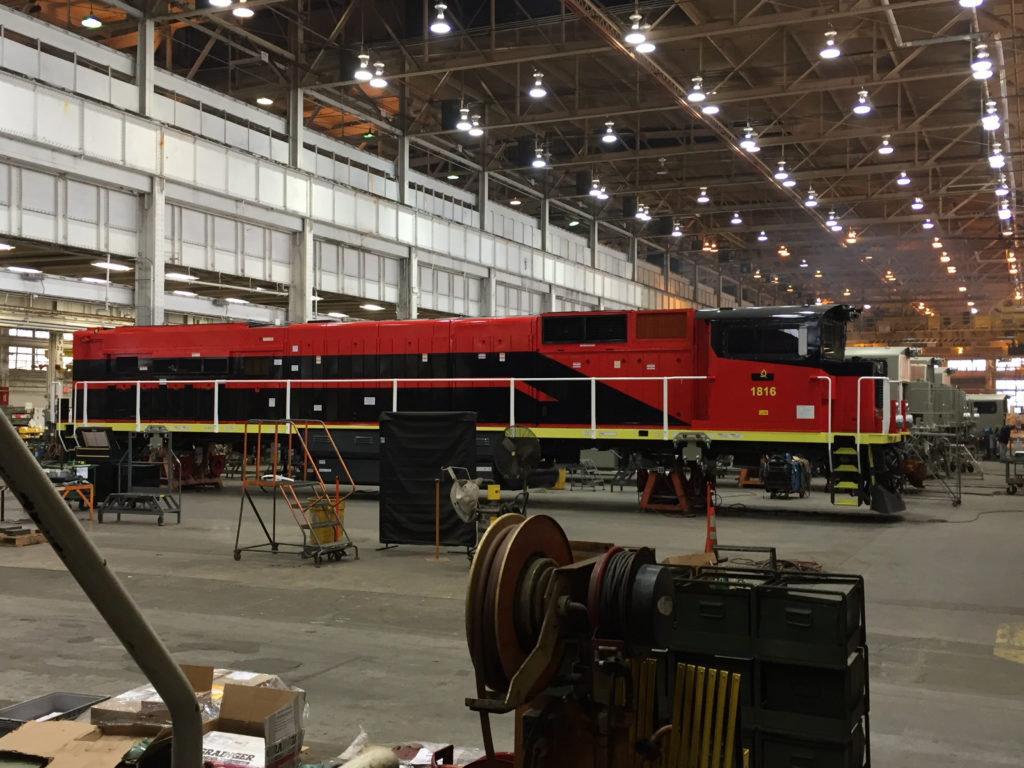 Pakistan.

The locomotives use alternating current propulsion technology combined with a digital control system. Because each wheel has its own motor, the digital brain can listen to feedback coming from sensors and calibrate power for individual wheel-motor pairs. The resulting increase in safety and speed, along with greater horsepower, means these locomotives can haul trains that are 30 percent longer than Angola's current stock.  Some of the locomotives will be also equipped with GE's Locovision product, a high-definition video recording system that helps monitor the track. "They're always going to know where they are, how they're performing and if there are any issues," says Gavin Mandy, senior sales manager at GE Transportation. That should help put Angola on the right track.
Categories
tags