When Erno Muuranto thinks about the applications for artificial intelligence in healthcare, his mind goes to weather. "The meteorological station is throwing out all kinds of information about humidity, temperature and wind speed, but all I want to know is whether I should bring an umbrella with me to work," he says. "Today, we have weather apps for that. We are now working on technology that could provide the same insights to doctors: What is the probability that this patient is going to get better or worse?"
Medicine has been awash in data since doctors started recording patients' blood pressure, temperature and other vitals, but the advent of digital imaging and monitoring in the past several decades has hit the industry with a tsunami of information. Muuranto, engineering director for mobile digital health and wearable monitoring at GE Healthcare, has been working with his colleagues to develop hardware and software to gather more health data from patients and write sophisticated software to make better sense of it.

"Very often now when you go to a doctor, they spend half of the visit entering data into the computer," Muuranto says. "Similarly, in hospital care, a lot of the time of the nurses and doctors goes to entering and interpreting data. We are building systems that are more intelligent with the goal of starting to reverse that trend, help them get focused on what's important or unusual, spend more time with the patient and improve treatment."

Muuranto is working with his team on the front part of the system: wearable wireless monitors that patients stick to their bodies like Band-Aids and that collect medical-grade data around the clock at the hospital — and possibly, in the future, at home. On Friday, he spoke at a panel discussion addressing the medical applications and implications of AI at Slush, a huge technology conference that occurs in Helsinki every fall.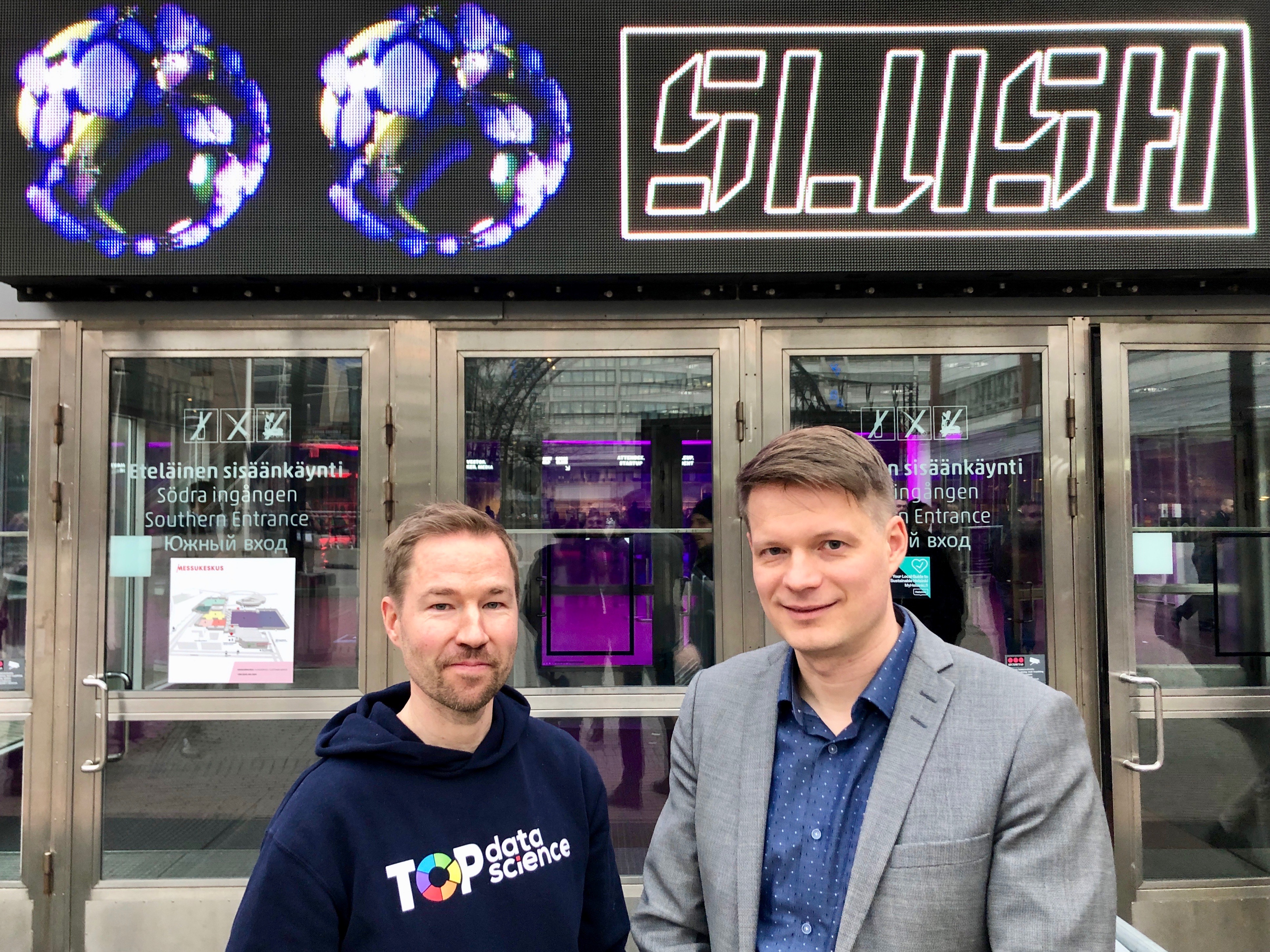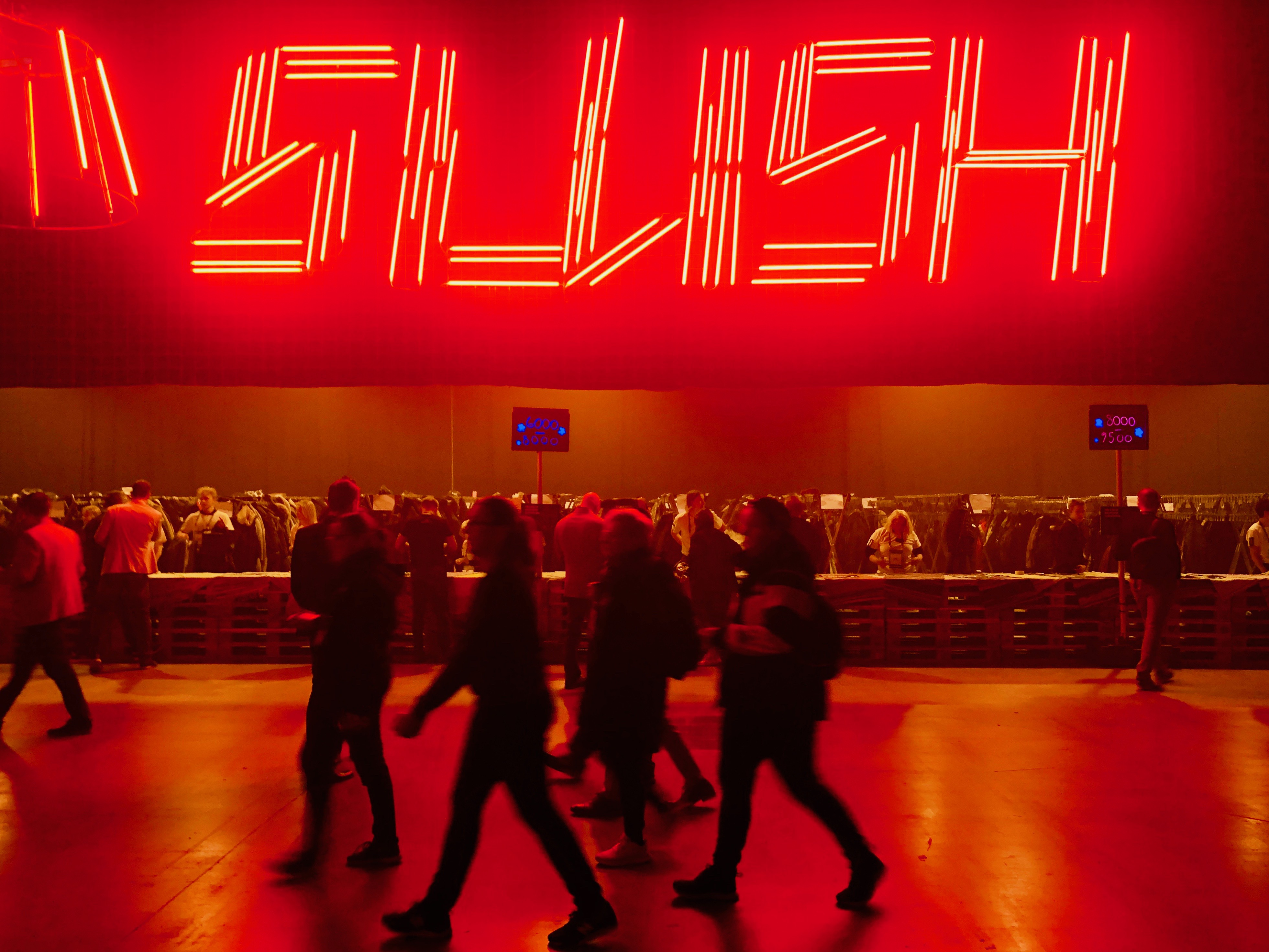 Health Innovation Village, a startup incubator focusing on ideas that could transform the medical industry.

One company, the AI firm Top Data Science, now has 20 employees, and a Japanese investor. It has been working closely with Muuranto and Viertio-Oja's teams to solve problems like spotting which patients in the intensive care unit are likely to deteriorate.

"Co-creation is the most important aspect of this collaboration," says Timo Heikkinen, co-founder of Top Data Science, who appeared with Muuranto on the AI panel. "We are small and nimble and can move fast. We also bring skills and insights that big companies don't always have, like looking at problems from a broad perspective, rather than focusing on narrow issues. But GE has deep engineering knowledge and partnerships with hospitals and other customers that can help us validate a solution quickly, get a result and learn from it. We know fast whether we are on the right path or whether we need to pivot."

All three believe medical AI and data will transform healthcare and help doctors do their work. "Fifty years ago we had accountants and their work was largely manual," says Heikkinen. "Today, we still have accountants, but many of the tedious parts of the job have been automated so they can focus on the most important tasks where they add the most value. I believe that AI will do the same for healthcare."

But will medical AI migrate to the home like, say, GPS — originally used by the military — and make everyone obsess about their blood oxygenation and respiration levels? "In Finnish we have a saying that knowledge increases the pain," says Muuranto. "But if you are going to be able to channel those insights and change your habits to decrease your chance of developing a certain condition, that's an upside."

This report discusses technology in development that represents ongoing research and development efforts. These technologies are not products and may never become products. Not for sale. 
Categories
tags