Not long ago in Singapore, Anne Bibbings stood in line to get on a bus parked on the street. The 47-year-old teacher wasn't going anyplace in particular. She was there to get a mammogram.
With breast cancer, early detection is vital. Like other healthcare professionals around the world, the Singapore Breast Cancer Foundation urges yearly screenings for women once they turn 40, then a mammogram every two years for women 50 and up. "The survival rate of breast cancer in earlier stages such as stage 1 is 90%, compared to 21% for those diagnosed at stage 4," says Kong Kum Yin, head of business development for National Healthcare Group Diagnostics (NHGD), Singapore's leading provider in public primary healthcare for imaging and laboratory services.

The trouble is that not enough women are following these recommendations. Though breast cancer is the most common cancer among Singaporean women, fewer than 40% of women get the recommended annual screening. Meanwhile, the incidence of breast cancer in Singapore has doubled over the last 40 years, with about 1,930 new diagnoses each year, and about 420 annual deaths. "Based on the current statistics in Singapore, a lot more needs to be done to create a call to action," Kong says.

Boarding that high-tech bus, Anne Bibbings was taking advantage of a fairly new tactic that Singaporean health officials are trying to get more women to get breast screenings: the Community Mammobus Programme. Rather than encourage women to visit clinics to get breast screenings, it brings the screenings to them.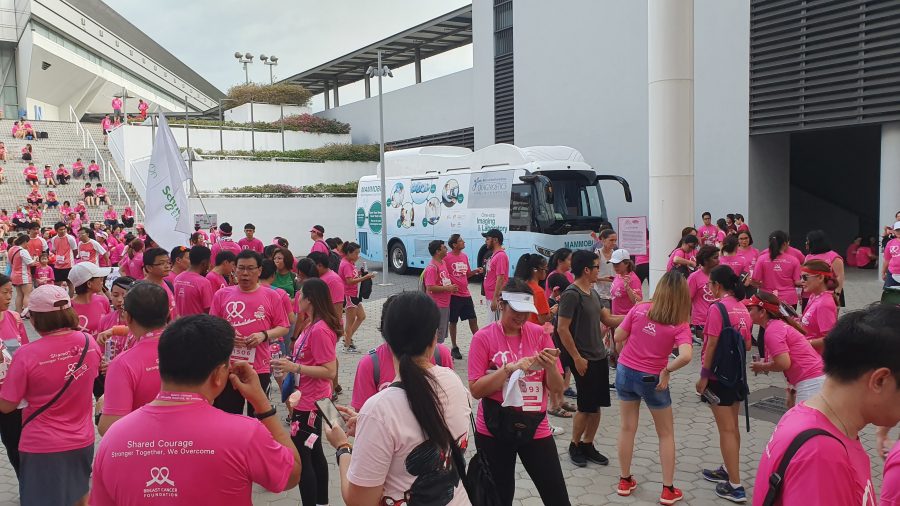 told GE Reports in 2017. "They are afraid of the examination, they are afraid of the pain they may feel, and they are afraid of the results. They are afraid of getting cancer."

GE Healthcare is working to take fear out of the process — and since 2018, building on the swift success of the program's beginnings, NHGD has been working with GE Healthcare on an updated Mammobus that brings the company's digital mammography technology to the streets. GE Healthcare's Senographe Pristina was designed for women by women to make mammography more comfortable; it includes, for example, rounded corners and a thinner image detector. Comfortable armrests, rather than conventional hand grips, help women relax their muscles during the exam, which simplifies positioning, compression and image acquisition.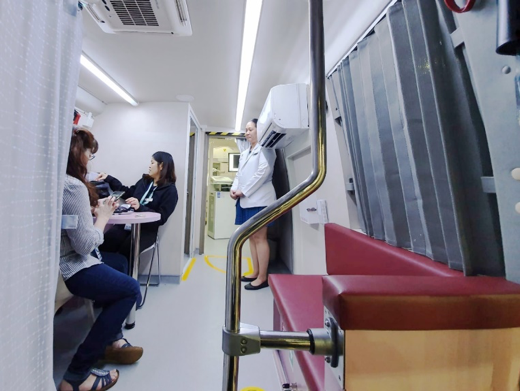 A version of this story originally appeared on GE Healthcare's newsroom, The Pulse.
Categories
tags