Donnie the koala needed help. Orphaned after another animal killed his mother, he was lethargic and obviously sick when a rescuer brought him to Byron Bay Wildlife Hospital in southeast Australia. The hospital's veterinarian, Dr. Bree Talbot, could tell that Donnie had a bloated abdomen that was making him uncomfortable. She also learned that he didn't have enough red blood cells or sufficient protein in his blood. But she needed more information to determine how to best treat him.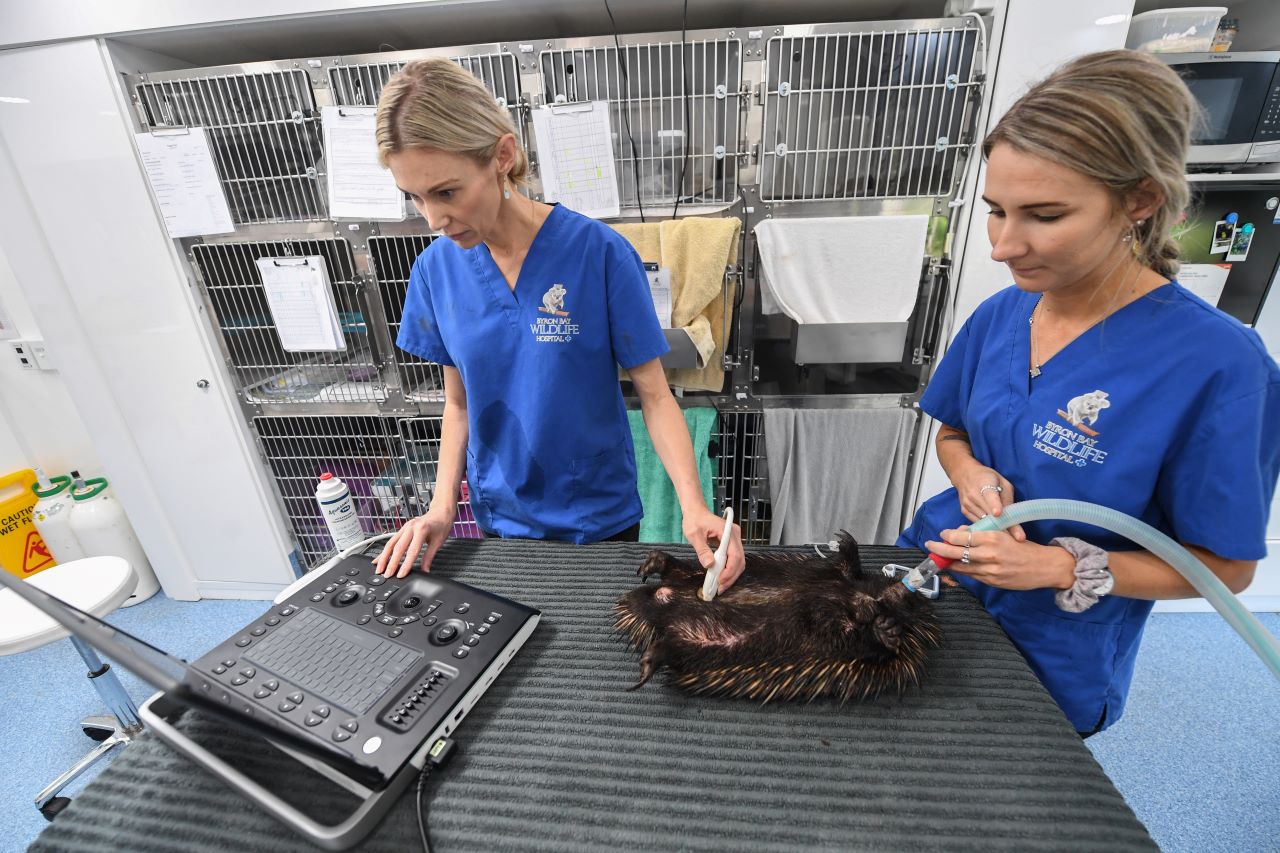 Vets in Australia, even those who more typically care for household dogs and cats, constantly encounter wildlife in their practices. From koalas, platypuses and echidnas — prickly creatures that resemble porcupines — to snakes, reptiles and sea-dwellers, Australia is teeming with wildlife. No one owns these animals, so vets often provide care for them free of charge. But most vets don't receive specialized training to help wild animals, and it can be hard to make time for their treatment in between regular appointments and pet emergencies.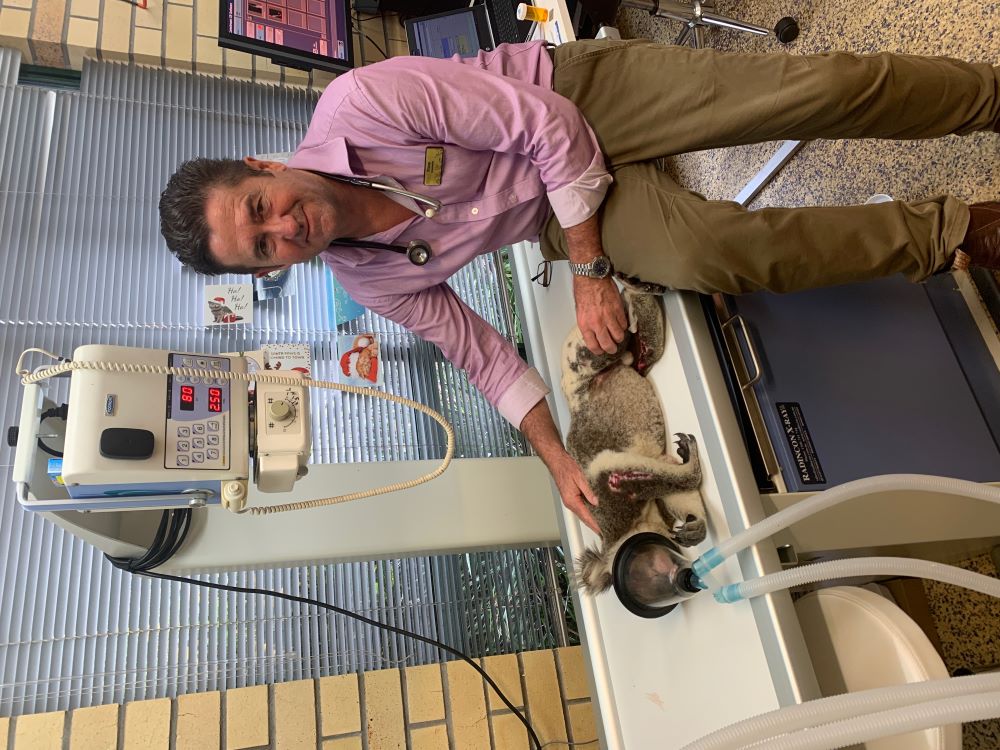 These limitations took on greater urgency during the worst bushfire season in Australia's history, which stretched from July 2019 through March 2020. A report commissioned by the World Wildlife Fund for Nature said nearly 3 billion animals were killed or displaced as more than 46 million acres burned.1 Vets from around the world came to assist, and Australian residents saw images of burned koalas resting in laundry baskets in school hallways, waiting to be treated. But far too many animals needed help for all of them to be saved. "We can't allow the wildlife devastation to ever happen to that scale again," says Dr. Stephen Van Mil, founder and CEO of Byron Bay Wildlife Hospital.
After the fires, Dr. Van Mil embarked on a global campaign to raise money to improve veterinary care for wildlife in Australia. In November, he and his team launched the Byron Bay Wildlife Hospital, the largest mobile veterinary hospital in the country. Capable of traveling on its 22 wheels, the 50-foot-long (15.24 meters) hospital holds equipment and space for diagnosis and treatment, including surgery if needed. Its home base is on donated land in Byron Bay, a popular coastal tourist destination.
Dr. Talbot treated Donnie in this state-of-the-art facility, even taking him home with her at night and hand-feeding him his favorite leaves so he could conserve his energy. Wrapped in a fluffy yellow blanket and clutching his teddy bear, Donnie would rally for a few days, then fade again.
So, Dr. Talbot turned to a new piece of equipment: the GE Versana Active Ultrasound, a portable machine that Andrew Wilmot, an ultrasound applications specialist at GE Healthcare for Australia and New Zealand, had recently installed.
While the Versana Active ultrasound isn't specifically designed for veterinary practices, Wilmot says its ability to quickly get good images helps when scanning unpredictable animals. "Vets don't always anesthetize them, so they're trying to grab what images they can while concentrating on care," he says. "They're a bit like emergency-room doctors, using ultrasound for diagnosis."
Outside of the wildlife hospital, vets have used the Versana Active to take images of tendons on the legs of racehorses before they're sold to assess their soundness, or to determine the right time to inseminate mares. Researchers at the University of Newcastle have even used the machine to see whether endangered green and golden bell frog babies can be frozen and then successfully transferred into a mother. (They can.)
Scanning Donnie's tender abdomen with the ultrasound machine, Dr. Talbot could view high-quality images of his organs such as intestines, liver and kidneys, getting a better look at what was going on inside.
"You could see Dr. Talbot was very passionate about what she was doing," Wilmot says. "It was quite inspirational to see the ultrasound being used for the purpose it was bought for."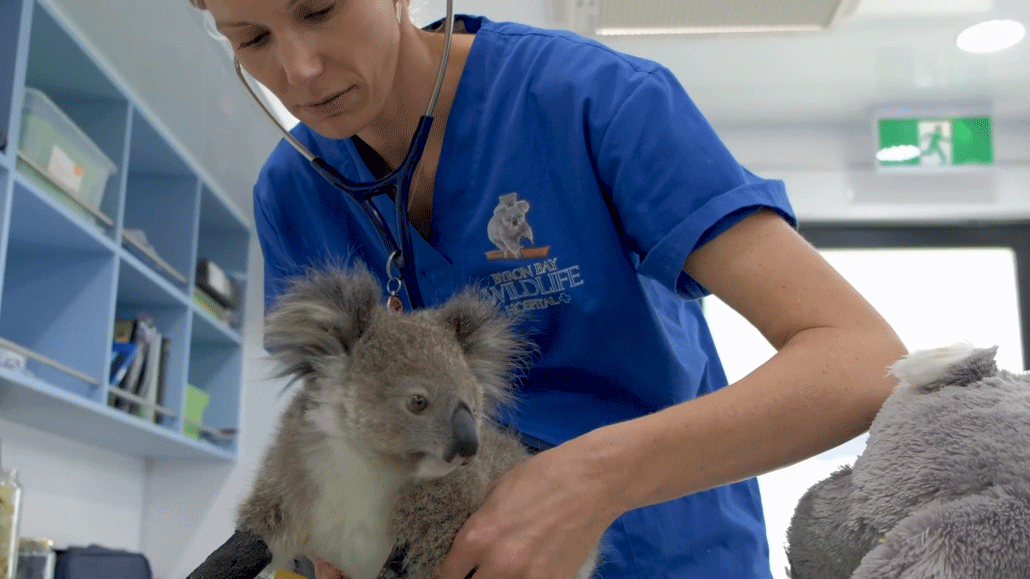 The ultrasound helped Dr. Talbot rule out several possibilities, and she decided Donnie might benefit from a blood transfusion. In a show of teamwork, the Australia Zoo near Brisbane offered to donate blood from a healthy koala, and firefighters volunteered to create a relay to drive the blood nearly three hours to the Byron Bay hospital.
The transfusion helped for a time. "We took his blood several days later, and his red blood cell levels had increased, which was great," Dr. Talbot says in a video about Donnie's care. "His protein levels had also increased, which is awesome, and that meant that his body was able to handle whatever was going on at the time."
Unfortunately, after showing some improvement, Donnie's health took another bad turn. He developed a severe intestinal problem called intussusception, in which one segment of the intestines slides into an adjacent section, blocking food, fluid and blood. This emergency condition can affect many species, including humans. Donnie died as his caretaker was driving him back to the hospital.
Dr. Talbot and the volunteers who helped Donnie were devastated. But they wanted to use his example to help other wild animals in Australia. Moved by Donnie's story, donors recently gave more than $200,000 to the Byron Bay Wildlife Hospital to fund veterinary services, equipment, medicines, and other costs of caring for sick and injured wildlife.2 The mobile animal hospital cost about $1 million Australian dollars to build, and its annual operating costs are estimated to be another $1 million. "We've tried to lift the standard of care," says Dr. Van Mil, "to give wildlife a better deal."
[1] WWF report: 3 billion animals impacted by Australia's bushfire crisis
[2] Chuffed.org: Wildlife Week - wildlife are in crisis every day
Categories
tags