From a nearby highway, the low, gray box of GE Additive's Customer Experience Center in Pittsburgh doesn't look any different from new factories dotting suburban landscapes in America. But step inside and you might feel like you've just traveled in time. Like some futuristic movie set, the large, bright space is filled with sleek black and white boxes quietly humming away as powerful laser and electron beams inside them 3D-print complex metal parts for jet engines, power plants, oil rigs and other machines.
The center has drawn a number of disparate visitors since it opened in 2016: GE executives, board members, customers, politicians and trade groups have trekked from across the country and around the globe. And just today, dozens of investors, journalists and other guests arrived at the site for GE's annual shareowners meeting.

The pilgrimage makes sense when you consider the stakes. Additive manufacturing technologies like 3D printing are disrupting how companies design and make things. GE has invested in the field, launching a new business unit called GE Additive and acquiring majority stakes in Concept Laser, which makes 3D printers, and Arcam, which makes printers as well as the special metal powders used for printing.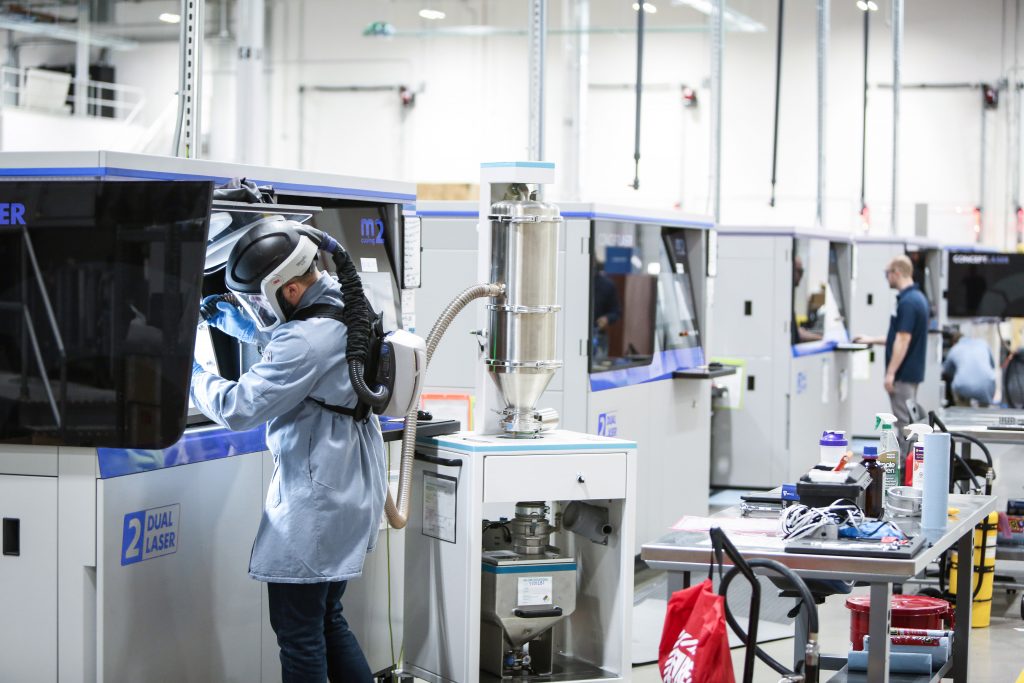 GE Catalyst, a turboprop engine with more than a third of its parts printed from various metals. The engineers who designed it used 3D printing to make and test early designs, which helped slash engine development time from six years to two. "In the past, design engineers were always asking themselves: 'Can the factory actually make this?' " Fabrizio Bussi, one of the engine designers, said. "Those constraints are gone, and shapes that in the past looked too fancy are perfectly possible now. The benchmark for us now is achieving the most optimal design."

Engineers use 3D printing not only because it is a quick and relatively inexpensive way to make prototypes, but also because it makes it easier to deliver the final product. Jet engines with 3D-printed fuel nozzles are already powering commercial passenger jets. These nozzles, for example, have internal shapes that were previously impossible or very hard to make. "You don't have to follow some true-and-tried path because it's always been done that way," Bussi says. "Additive is so new and so revolutionary. When you embrace it, it frees your mind and frees your hands. It's exhilarating."

The 3D printers at the Pittsburgh center, many of them built by Arcam and Concept Laser, can print parts directly from a computer design file by fusing together thin layers of metal powder in the desired shape. Other machines used sand and a special binder to print massive intricate molds for casting large metal parts, and yet another set works with plastics.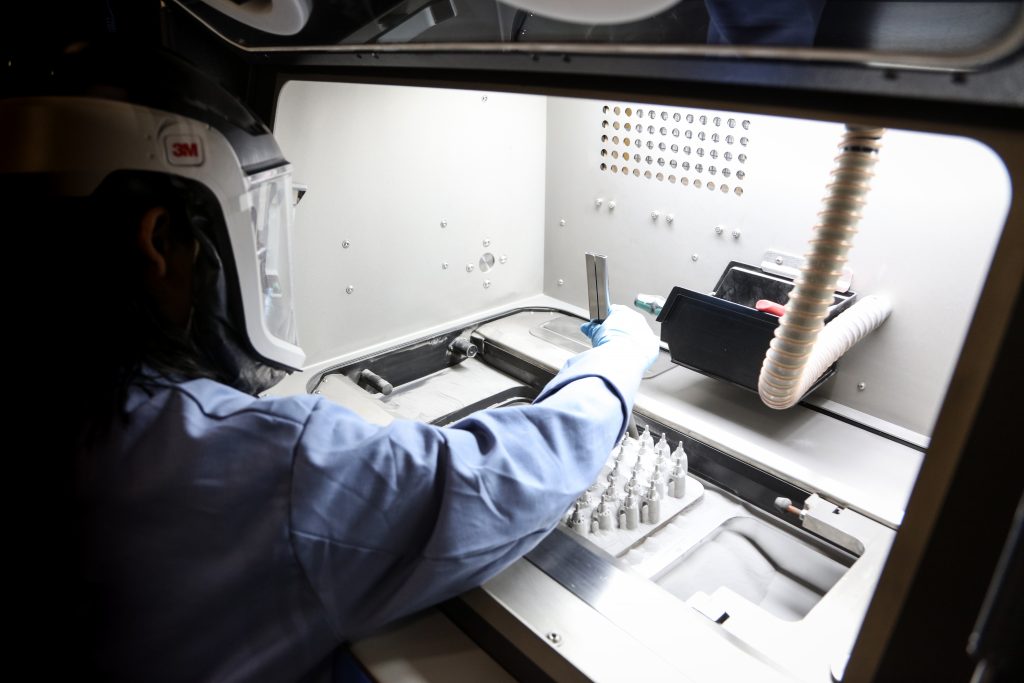 skull implants and surgical instruments, bicycles and even high-end toothbrushes. The applications seem to be limitless.

Says Patrik Paul, whose company, Kinazo, developed a 3D-printed electric mountain bike that can be tailored to individual riders: "This simply couldn't be done using a conventional manufacturing process. Having a bike handmade directly to your size is simply better, more personalized. It is in complete alignment with your body."
Categories