With surprising cheerfulness, Anna Grimaldi recounts the years of aggravation her weight-training sessions used to cause her. Born without a right hand, Grimaldi couldn't securely grip a bar with a standard prosthetic, making it impossible to do the same kind of squats and other exercises that track athletes rely on to build leg strength. "It was quite frustrating on my end, because I knew what I needed but I had nowhere to go to get it," the 22-year-old long jumper says. "My old arm was just an everyday child's arm attachment, designed to lift a glass of water or a shopping bag. It wasn't designed to lift 50 kilograms off the ground."
While Grimaldi had to overcome many challenges on her way to winning gold for New Zealand in the 2016 Paralympics, to her delight getting a good grip is no longer an issue she will have to struggle with as she trains for her next world championship.
Thanks to a pioneering project spearheaded by High Performance Sport NZ — an organization funded by the New Zealand government and dedicated to ensuring that Kiwi athletes have the technology they need to win on the world stage — she is one of two Paralympic athletes in the world with a solution to that nagging problem. (The other is her teammate, javelin thrower Holly Robinson.)
To help Grimaldi and Robinson get a solid grip on the bar, High Performance Sport NZ turned to Zenith Tecnica, an Auckland-based company that specializes in a type of additive manufacturing known as electron beam melting (EBM). Like all 3D printing, the technology works by building an object layer by layer, in this case fusing titanium powder together to create a custom attachment strong enough to grip a barbell.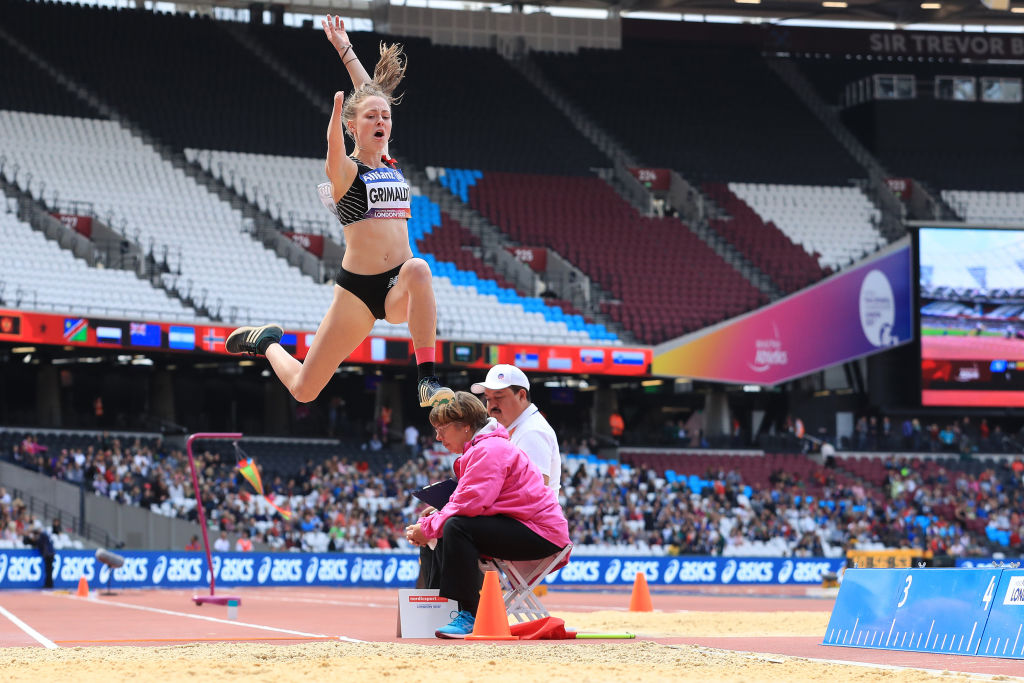 Typically, industrial-grade 3D printers rely on computer-guided laser beams to melt layers of metal powder from which they build the object. Zenith Tecnica instead relies on electron beam melting, which replaces the lasers with electromagnetic coils that create a stream of electrons that can be moved with great speed and accuracy, allowing it to create several "melt pools" at the same time. These printers can also work faster because the electron beams typically pack more energy than lasers and fuse thicker powder layers.


Bruno Le Razer, Zenith Tecnica's business development manager, says the project was a natural fit for the company, which specializes in building titanium parts for medical, aerospace and other applications where quality is critical. The company's engineers are so obsessive about creating flaw-free components that they will only work with titanium, lest microscopic pieces of a different metal floating around the lab contaminate the raw titanium powder.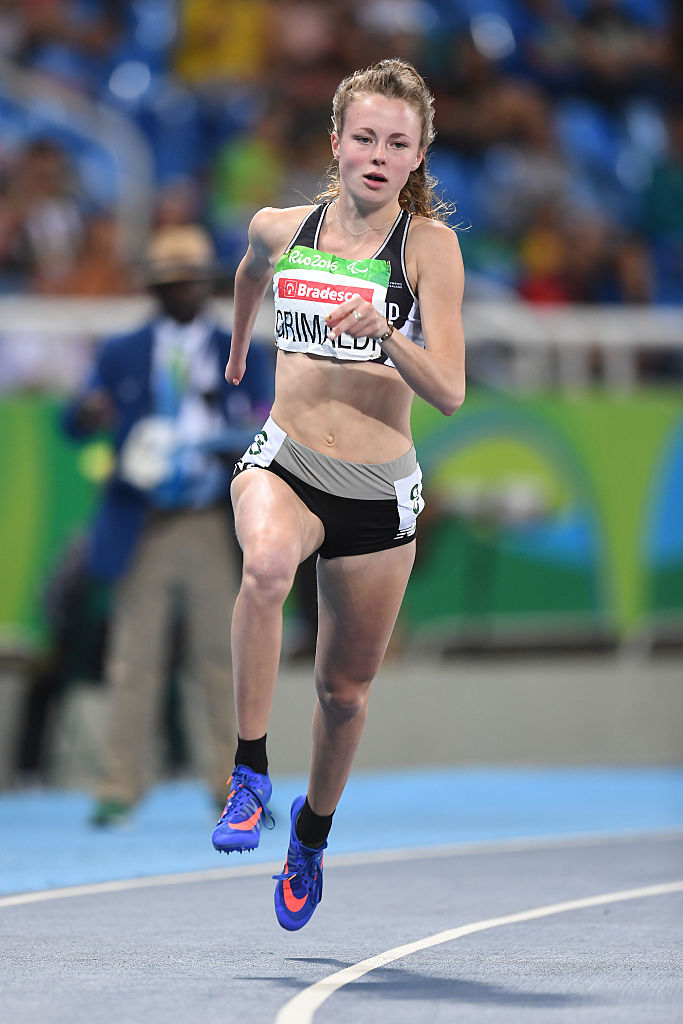 Zenith Tecnica uses printers built by Arcam EBM, a company that is part of GE Additive. It took the company just two hours to process the CAD file of Grimaldi's prosthetic arm, translating the computerized blueprints into a layer-by-layer plan for the Arcam printer, and then 10 hours to print it, Le Razer says.


As of now, the titanium device does not allow athletes like Grimaldi to perform every weightlifting move they might like. Olympic-style lifts such as the "clean and jerk," in which the weightlifter stands straight up with the barbell held overhead, won't work even with the new attachment. Such moves would put far too much stress on the attachment between an athlete's stump and prosthetic.




That's a particular problem for Grimaldi, whose stump is longer than average and won't fit with the standard silicon sleeve. "Every single stump is different," she explains. "The shape of my stump and the length of my stump really holds us back in the more traditional ways of attaching prosthetics."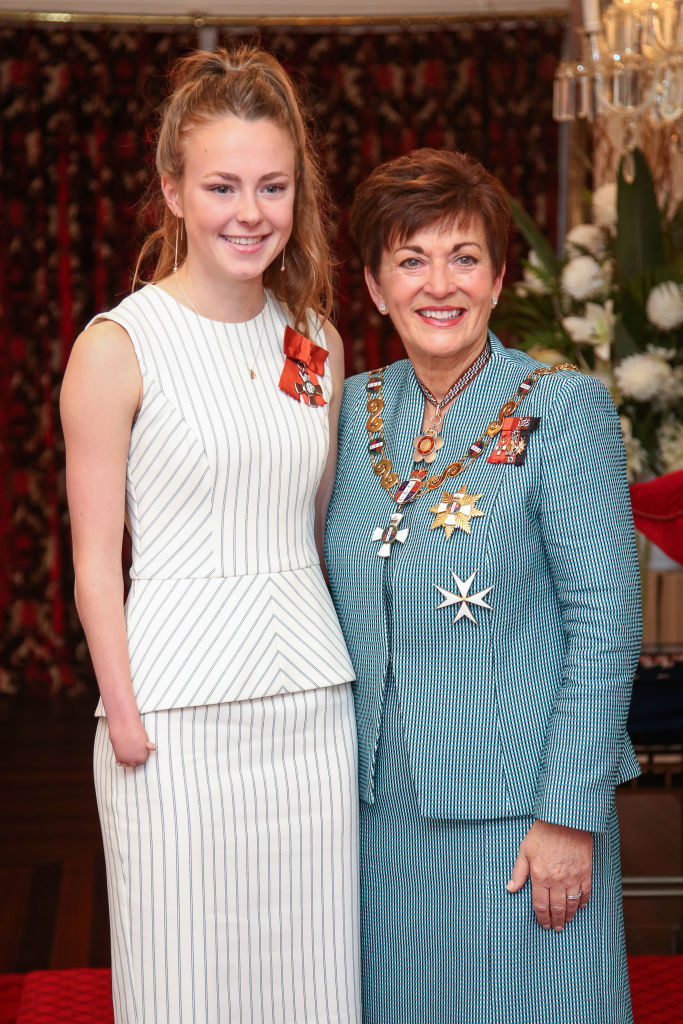 There are ideas on the drawing board at Zenith Tecnica to one day solve that problem, too. Eventually, the printers could help construct a stronger connection by building a porous mesh that would allow bone to regrow inside it, thus fusing metal and calcium into a combination far stronger than ordinary bones. "Then you could wield it exactly like you would your hand," Le Razer says. "That is where we are going."


For Grimaldi, the real joy of the new era of personalized technology comes from pioneering a solution that will one day be made available to people who aren't elite athletes. She recalls the first time she put on the customized titanium prosthetic: "Just to have it personalized made it feel so much more mine, and when I got it on the bar for the first time I actually felt like: Wow, this must be what it feels like to hold a bar in two hands."




The Kiwi long jumper gets the most animated imagining thousands of other athletes experiencing that same moment of elation: "I want them to feel like I did when I first put it on the bar."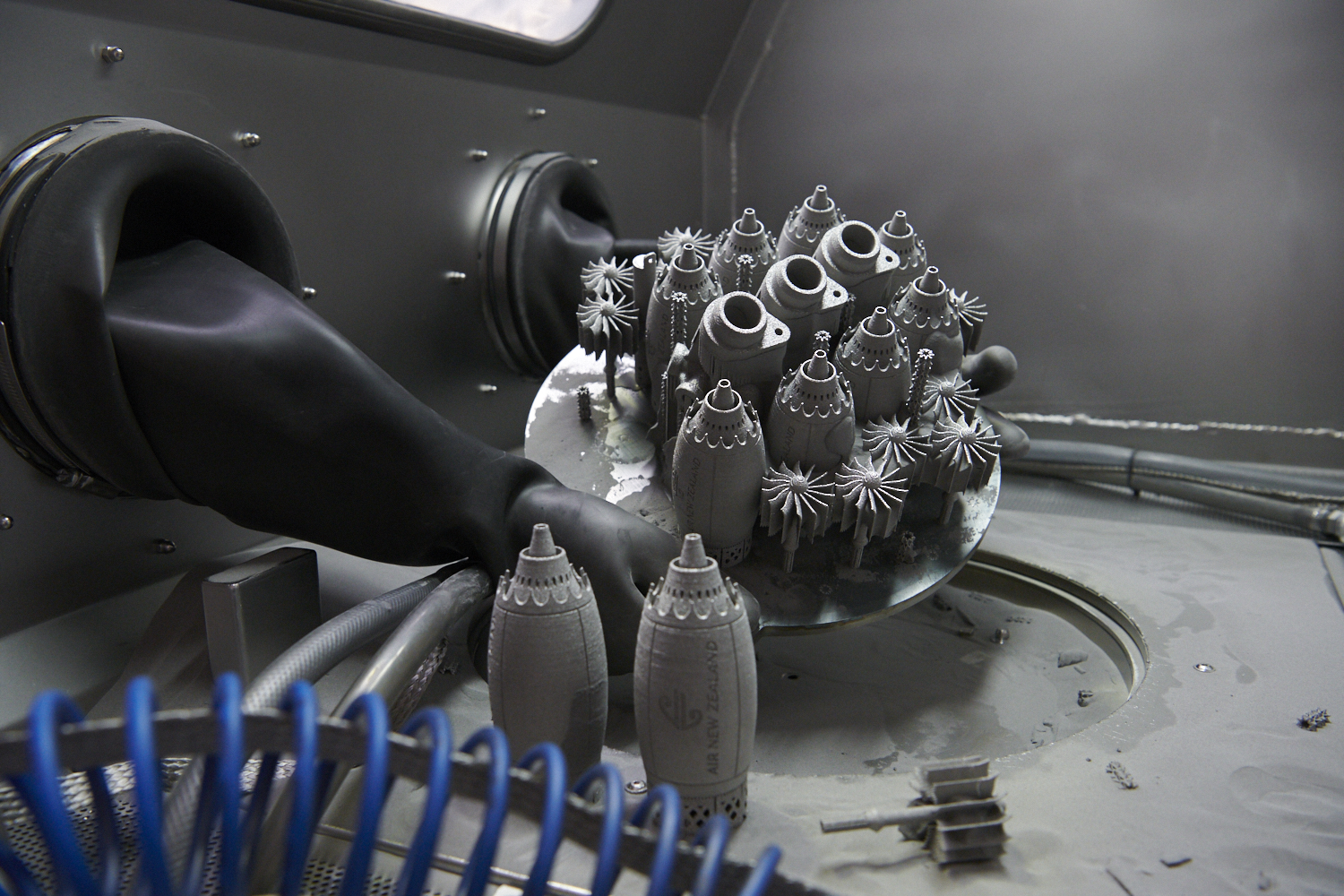 Categories
tags