When Agnes Berzsenyi picked up her 17-year-old daughter Sophie after three weeks at a STEM program last summer, she got an earful about boys. The campers had been working in groups to build a hovercraft. As the only female member of her group, Sophie sometimes struggled to be heard. "I had to make my suggestions multiple times before they would listen," she told her mother incredulously.
But as the daughter of an engineer, Sophie persisted until her idea was taken seriously. And her teammates learned a lesson about paying attention to female colleagues. Sophie's design idea was the one that got the hovercraft off the ground.

It was a proud moment for Sophie's mom. As a still-too-rare woman in STEM, Agnes Berzsenyi has been fighting stereotypes and forging her own path since her college days.

When she was a child in Hungary, Berzsenyi was encouraged by her mother, a math and technical teacher, to pursue her dreams of becoming an engineer. The two spent afternoons and nights at the kitchen table working on formulas, facts and theorems. "At the age of 17, I was the only kid in my town, boy or girl, to leave the country to study engineering in Germany," she remembers. "I really did believe I could do anything."

That confidence helped get her through the bumpier reality of being a woman in a male-dominated field. After graduating in Germany in 1993, Berzsenyi became one of the few female students pursuing a mechanical engineering master's degree at Rose-Hulman Institute of Technology in Terre Haute, Indiana. The undergraduate school was for men only, and the master's program was so male-dominated that Berzsenyi still remembers the reaction of GE Aviation recruiters she met at a job fair. "They were just so surprised to see a woman show up at their booth," she says.

They hired her as part of the engineering leadership program at GE Aviation. Twenty-four years later, Berzsenyi has gone from mastering jet engine technology to introducing GE Healthcare's first pocket-size ultrasound. Today, she runs Women's Health, a groundbreaking arm of GE Healthcare that focuses on mammography, bone and metabolic health, and services.

Along the way, Berzsenyi found support in mentors — women who helped pave the way for her. At GE Aviation, she met Dee Mellor, a top executive at both GE Aviation and Healthcare. Mellor taught Berzsenyi to be resilient, particularly through times of personal and professional changes. Another mentor, Lisa Shelley, encouraged Berzsenyi to take on challenging assignments, like overseeing the upgrade of jet engines, while pregnant. Shelley showed her how to transition into another new job — working mother — teaching her that it's OK to take more time with the family when necessary.

Their leadership inspired Berzsenyi to become a mentor herself. She is the executive co-sponsor of GE Girls, a companywide program that offers summer camps in 21 global locations to encourage middle school girls to pursue careers in STEM. During the week-long program, the girls conduct hands-on projects and spend time on nearby engineering school campuses. They then visit GE offices to present their work to parents, camp alumni and GE engineers, including Berzsenyi.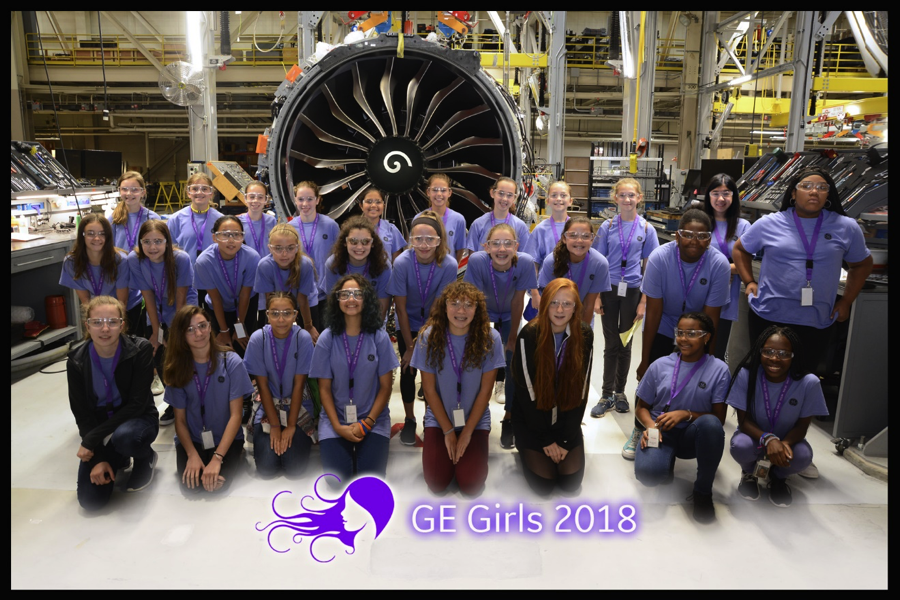 29% of women enter professional STEM jobs with just a sliver going for engineering and computer science. "This is exactly why we have to encourage girls to ignite their interest, to be confident and to believe in themselves," she says.

Getting more women into STEM isn't just important for the women who dream about coding and building (although they will be able to earn an average salary roughly twice that of workers in other industries) — it's also important for the people who will benefit from new technological innovations.

In 2017, Berzsenyi saw the power of diversity at work firsthand when a team of female engineers, designers and marketers joined forces alongside customers to rethink the mammography experience. Most women dread mammograms —a process that requires patients to pose awkwardly, like figures on an Egyptian urn, holding their breath while the machine pushes down on their breast. It can be an uncomfortable experience. And in fact, about one in four women forgo regular breast screenings because of the fear and anxiety from the potential result and exam discomfort. This can be deadly considering early detection offers women their best shot for beating breast cancer.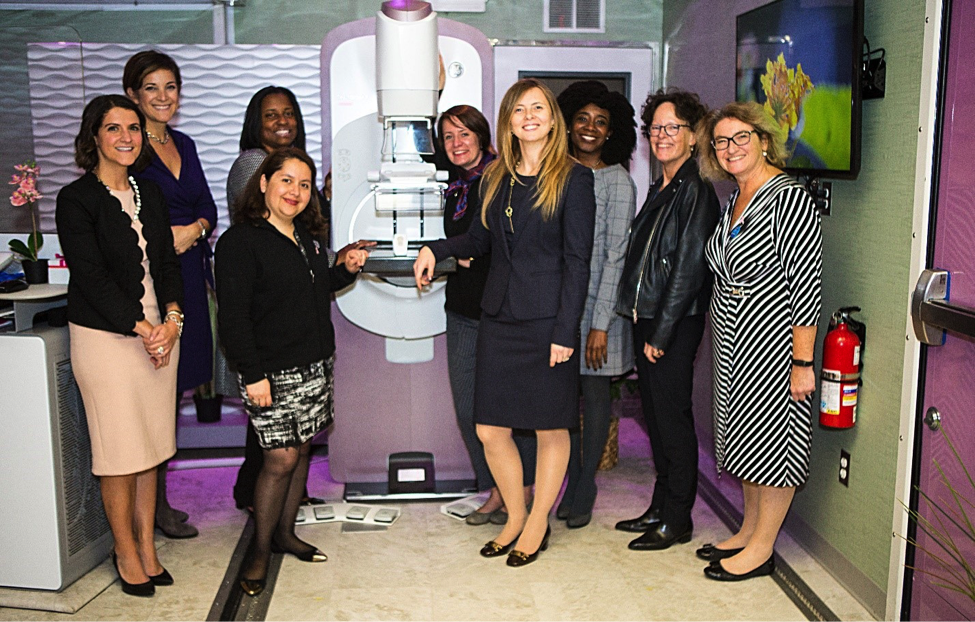 Senographe Pristina, a redesigned mammography system with rounded edges for comfort and an armrest. Better yet, with its handheld wireless remote control called Pristina Dueta, women can set the compression that feels right for them during the mammogram, under the guidance of a technologist. "We actually created equipment by women for women," says Berzsenyi.

Berzsenyi is excited to see what her two favorite mentees, her daughters Sophie and Izzy, create as they embark on their STEM careers. Sophie will pursue a degree in mechanical engineering at Drexel University in Philadelphia this fall; her older sister Izzy majors in computer science and computer engineering at Northeastern University in Boston. STEM enthusiasm clearly runs in the family.
Categories
tags