Before Heather Sasser could even tell her new colleagues that her mother also worked at GE Renewable Energy's wind turbine plant in Pensacola, Florida, they immediately spotted the family resemblance.
"People kept saying, 'You look like someone else who works here. Are you related to Sally Flowers?'" Sasser says with a laugh.
"It's hard not to notice," Flowers adds. "She's like my mini-me!"
Flowers installs bottom bedplates and motors in wind turbines. She'd worked in another factory and pursued an associate's degree in instructional services technology before joining GE in 2001. Growing up, Sasser says she would listen to her mom talk about work occasionally at the dinner table but never dreamed she'd join her one day on the assembly line. "What really made me interested was I tried college and realized it wasn't my thing," Sasser says. "I like working in teams and being able to get my hands dirty."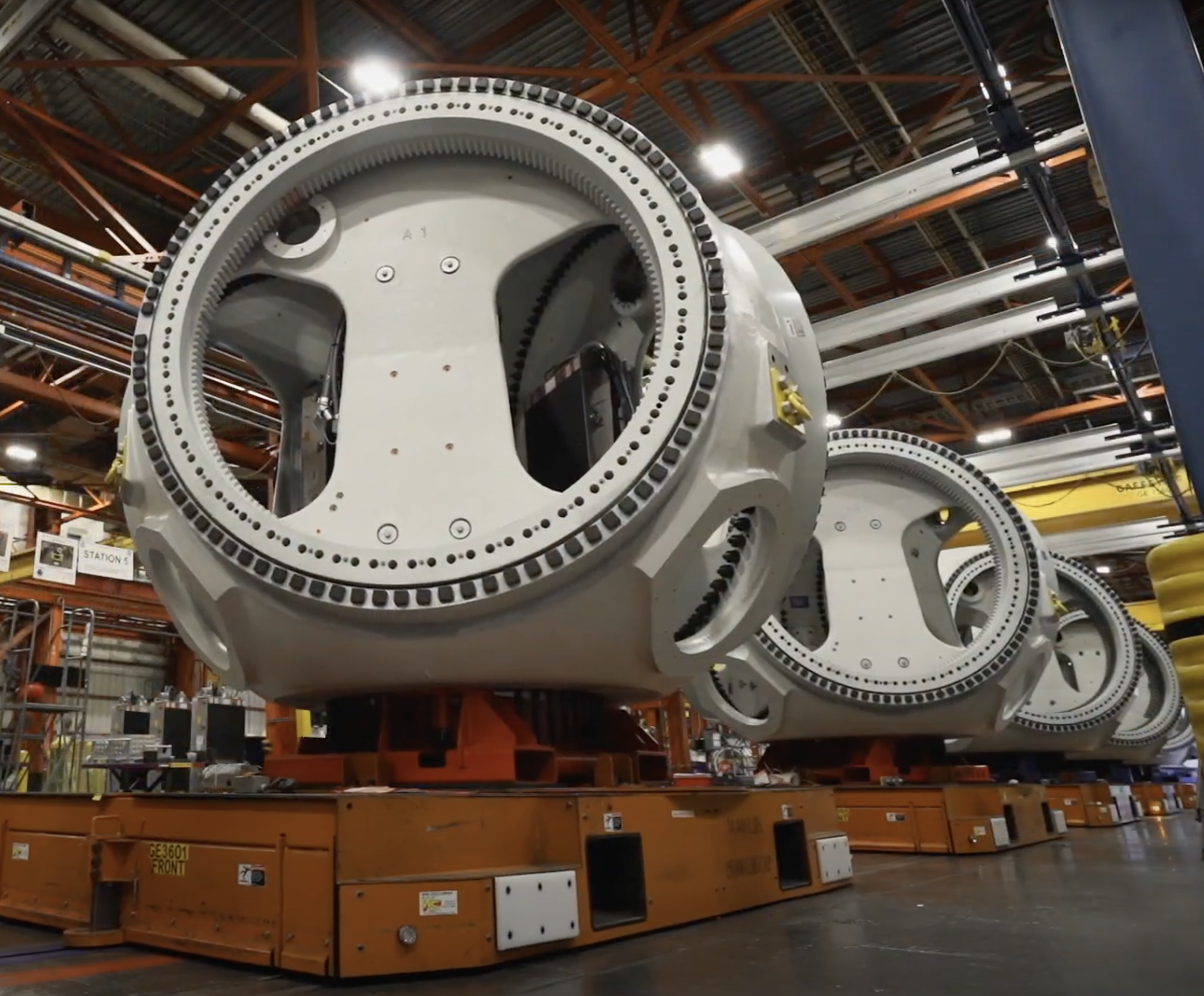 Sasser found her job in 2018 when she was hired as an assembly technician working second shift at the plant. Sasser works on gear boxes, which maintain gear speed and ultimately the efficiency of the turbines. While they work different shifts, Flowers says she usually gets a chance to catch up with her daughter when they cross paths during the daily shift change.
Both mother and daughter say "the people" and the team spirit are perhaps the best parts about coming to work. "In my area, there are four of us working together. We have such a great team environment. It's a really good company and place to work," Flowers says.
They also say they get a thrill out of seeing the fruits of their labor. During a recent trip to western New York, where Flowers grew up, they both marveled at wind turbines they saw up and running. "It was the best feeling getting to see them!" Sasser says.
As for Mother's Day, they're planning a low-key dinner among three generations. Sasser and her siblings will be there, along with their grandmother, who just moved close by. And then on Monday, Sasser and Flowers will go back to work.
"It has been a really good experience having my daughter working with me and following in my footsteps," Flowers says. "It makes me feel good to know she's with a good company."
Categories