Nearly everything we do depends on an affordable and reliable supply of electricity. In fact, many of GE's most innovative solutions to the world's toughest challenges are powered by electricity. As a participant on GE's Ecomagination Board since 2010, I have come to appreciate this confluence of our businesses and how we really do rely on one another.
When you think of jobs in the electric power industry, you may not think of cybersecurity experts or wildlife managers or even data analysts. However, at a time when the entire workforce is evolving to keep pace with the profound transformation sweeping the industry, these roles are an increasingly important part of electric companies' contributions to the nation's labor force and economy.

A new report, Powering America: The Economic and Workforce Contributions of the U.S. Electric Power Industry, provides a detailed analysis of the role that electric companies—and their employees—play in the nation's labor force and economy.

Importantly, the study, which was conducted by Michael J. Bradley & Associates, takes a comprehensive look at the downstream impacts of jobs in the electric power industry. Here are six of the key findings:



Employment: The electric power industry as a whole supports more than 7 million American jobs—that's 1 in 20 jobs. Our industry directly provides nearly 2.7 million jobs through its employees, contractors and supply chain and investments. At the same time, each job directly provided by the industry supports an additional 1.7 jobs in our communities, adding up to more than 4.4 million additional induced jobs.


Infrastructure investment: The electric power industry invests more than $100 billion each year to make the energy grid more dynamic, more resilient, cleaner, and more secure; to integrate new technologies that benefit customers; and to diversify the nation's energy mix. Our level of investment is more than twice what it was a decade ago. 


Economic contributions: This report reinforces that the electric power industry underpins all sectors of the economy, annually contributing $880 billion to the U.S. GDP or 5 percent of the nation's total GDP. We might think of this as the first 5 percent of the American economy because virtually every other sector of the economy depends, to a significant degree, on the safe, reliable, affordable, and increasingly clean energy delivered by the men and women of the electric power industry. It is important to note that, while the industry is making significant contributions to the nation's economy, electricity remains a great value for customers. In fact, for every dollar of residential customer expenditures in 2016, less than a penny and a half went to pay electric bills.


Job quality: As a whole, electric companies provide more than just good pay and good benefits. On average, employees work in the industry for more than 15 years, in careers that pay more than double the national median annual wage. Often, jobs in the electric power industry fill a societal gap, helping to break the cycle of poverty in many communities.


Workforce development: The electric power industry is committed to supporting employees today and to building tomorrow's energy workforce. Through the Center for Energy Workforce Development (CEWD) and partnerships with educational institutions, public workforce systems, and organized labor, the industry is working to create long-term employment solutions for a skilled, diverse workforce in the future.


Military hiring: The electric power industry has a long history of employing military veterans because they have the training and skills that match those required for technical, engineering, support, and leadership positions in energy companies. Military veteran hiring accounted for more than 10 percent of new hires in the industry as of year-end 2014, the latest year for which data are available. Since its creation in 2011, the Troops to Energy Jobs program has worked to streamline the hiring process for veterans, and its real-time database of available industry jobs can be mapped to skills gained in the military.



Overall, the industry offers a diverse number of careers—system operators, engineers, computer programmers, architects, lawyers, accountants, environmental researchers, cybersecurity specialists, call center employees and customer-service representatives and many more.

Understanding the industry's value, economic contributions and changing nature is critical to policy decisions related to employment and economic growth. This report provides a foundation of knowledge and data to support policy decisions that create a strong economy and vibrant labor force.

(Top image: Courtesy Getty Images.)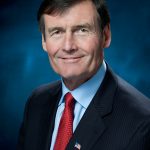 tags