Thailand's railways have been transporting the people and goods of the nation for almost 125 years. For 50 of those years, GE has been the proud supplier of reliable locomotives for the nation's railway fleet.
Thailand's first railway line opened in 1893, following the route of what is now Bangkok's Rama IV road. Across the country, a wider Northern and Southern network were constructed, the Southern line bringing the first international rail link to Thailand with its connections to Malaysia. With the construction of the Rama VI bridge over the Chao Phraya River in 1927, the networks were joined, and Thailand became a country truly connected by rail.

It was in 1963 that GE Transportation had the opportunity to provide their own solution for Thailand's Railways, in the form of the UM12C, or GEK, locomotive. The applied dual diesel engines supplied to the State Railway of Thailand (SRT) each delivered 1,320 horsepower to transport people and goods across Thailand. Over the next few years, 50 of these reliable engines would take to the rails. Just 30 years later we added to the fleet with 38 CM22-7i, or GEA, locomotives, further strengthening our connection to Thailand's vital railways.

A Railway to Growth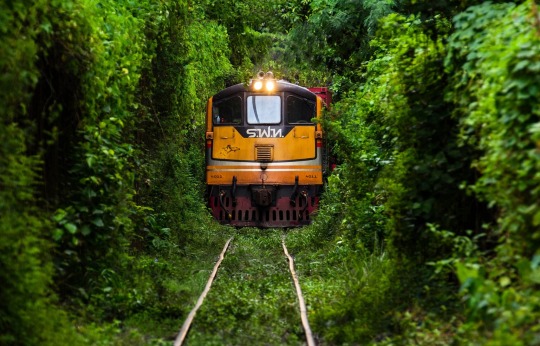 infrastructure developments are in progress that will not only significantly improve logistics in the country, but deliver investment that will directly stimulate economic growth.

These benefits are not limited by the nation's borders. Like the first connection to Malaysia over 120 years ago, railways offer the opportunity to open up the region. Infrastructure investments such as the iconic Bangkok Grand Central Station offer the catalyst for such growth, providing a regional and national hub to facilitate transport throughout ASEAN.

An open, efficient rail network will open up the transport of skilled labour, promote the ease of movement of goods and people and facilitate the free flow of capital throughout the nation. At the heart of delivering these benefits for Thailand are those vital trains that form the backbone of a reliable rail fleet.

Keeping the Wheels Turning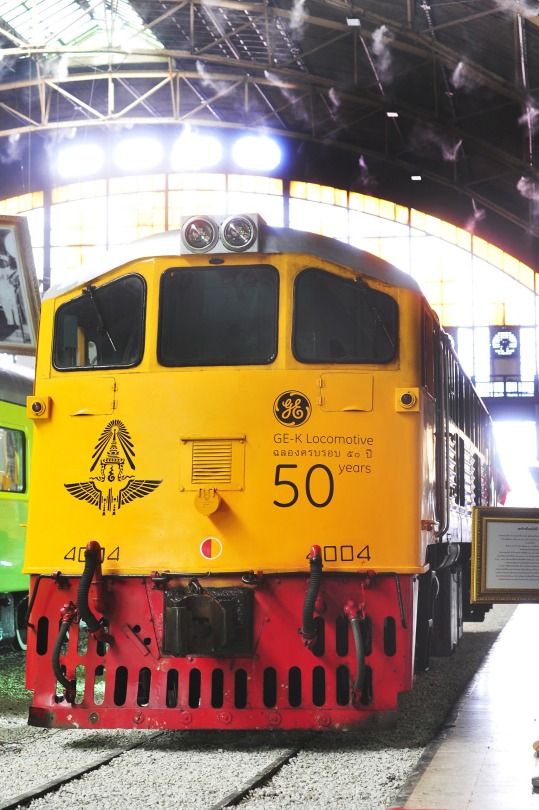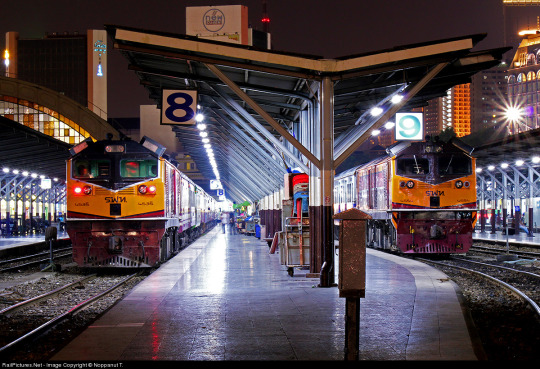 management systems and digital solutions alone could reduce locomotive emissions up to 10%. Consider too that a 1% efficiency increase in the global railway network could deliver US$27 billion in fuel savings across the globe. The potential for digital-driven efficiency is staggering.

Aside from digital capabilities that open up the future, and the excitement of high-speed rail to open up a region, there's something vital that any railway must deliver – reliable, efficient travel.

For over 50 years, GE has been working closely with SRT and our partners in Thailand to help deliver just that. Because it's making the network work today, that makes tomorrow happen. That's why GE is proud to say, 50 years on, our reliable locomotives continue to help keep the wheels on Thailand's railways turning.
tags