GE has been named among the LinkedIn Top Companies in 2022 for its diverse and engaging work environment facilitating employees' skill development and career growth.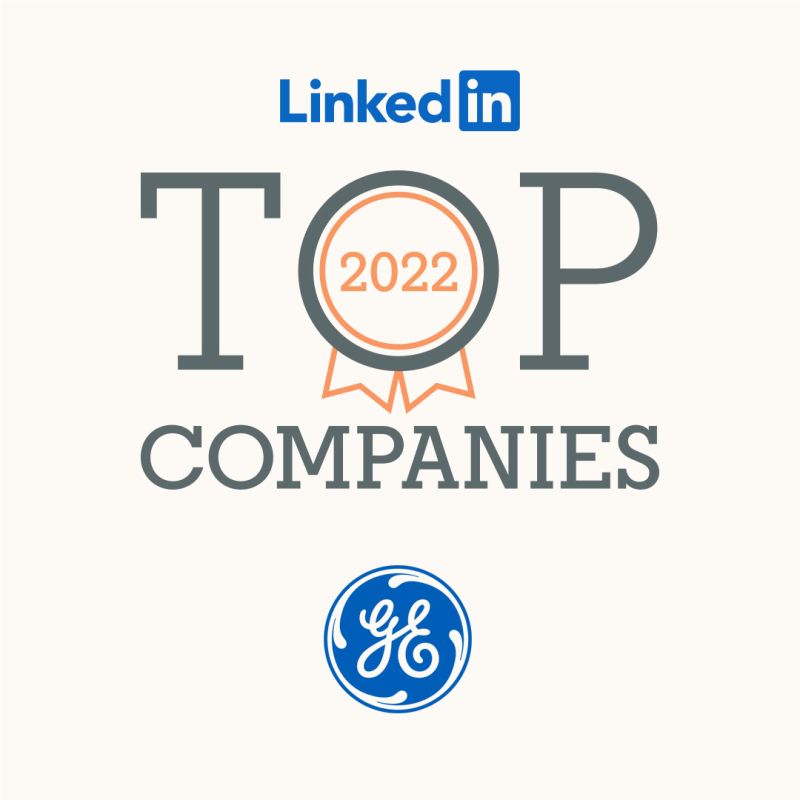 Pham Hong Son, President of GE Vietnam, said: "GE has made several headlines with our achievements. However, beyond the spotlight, there is another, more silent achievement that makes all of this possible. It is our diverse, open, and fair working environment that harmoniously combines professional and indigenous factors to create synergy of strength."
An exceptional working environment
Son's assessment says a great deal about the corporate culture GE is cultivating. As a global company, GE fosters a healthy working environment where each individual is respected, heard, and belong so that they can continuously improve themselves and move forward.
GE also has put a particular set of values in place to make life easier for its employees. The company's Code of Conduct ensures homogenous standards for professionalism and transparency across all markets. It also has strict and exacting integrity guidelines for suppliers, contractors and consultants while ensuring all employees are sufficiently trained on this matter.
Compensation is key to maintaining a good working environment. For the very first time last year, GE has released its Diversity Annual Report which provides the aim to achieve the goal of 100 per cent pay equity across all of its businesses. This is a bold step, targeting to dispel one of the most pronounced yet least discussed inclusivity issues of our time. On average, men and women performing similar work are paid within one per cent of each other in each GE business and the scales are slightly tilted to the benefit of minorities.
This unique working environment has inspired long-term commitment from employees. Many of the company's employees and top executives are known to have stayed with the company for 30-40 years. John Flannery, the former CEO had spent 30 years at the company. Even William J. Conaty, who is regarded as a "superstar" in human resources, has worked at GE for 40 years.
Equal advancement opportunities
GE employees are usually encouraged to try their hand at different fields and tasks. The company gives priority to internal candidates for any new vacancy, giving them opportunities to rise to leadership.
Dinh Huu Hoang, facility & maintenance manager of GE Renewable Energy's Haiphong Plant is an excellent example. He previously worked at GE's manufacturing division as support staff, earning technical expertise before gradually progressing to the management level. While this is a great achievement, it is by no means unusual at GE.
"GE employees are eager to take on new roles and tasks, knowing it leads to greater heights," he shared. "We are encouraged, empowered, inspired and trained. GE gave me the freedom and the responsibility to make my own decisions from the beginning. This has pushed me to grow and kept me on my toes ever since, to always look for new ways to maintain production efficiency with the help of my coworkers."
This carefully designed policy raises a pipeline of excellent talent like Hoang with ample opportunities to realize their full potential and embrace change.
No weaker gender in evidence
Technical fields have long been dominated by men, but this has never applied at GE.
According to the company's Gender Diversity Annual Report 2021, women make up 27.2 per cent of leaders and 26.5 per cent of specialists at the company, significantly higher than their 22.3 per cent representation in the workforce and higher than in 2020.
"In my team all of my coworkers are male but I have never experienced any difficulties over my gender. Men and women deal with similar obstacles at work. At GE, I have the impression that women benefit from slightly more respect, care and empowerment," said Bui My Hanh – Commercial Leader, GE Renewable Energy Vietnam.
Women have also left a strong mark on GE Haiphong, one of the seven brilliant factories of the corporation across the globe. Beside a female general manager, the factory employs many women, even in manufacturing. Female employees make up 18 per cent of the factory's workforce at the moment. They work in a variety of professions, including technical positions and 14.6 per cent of them are in management where female representation reaches 50 per cent.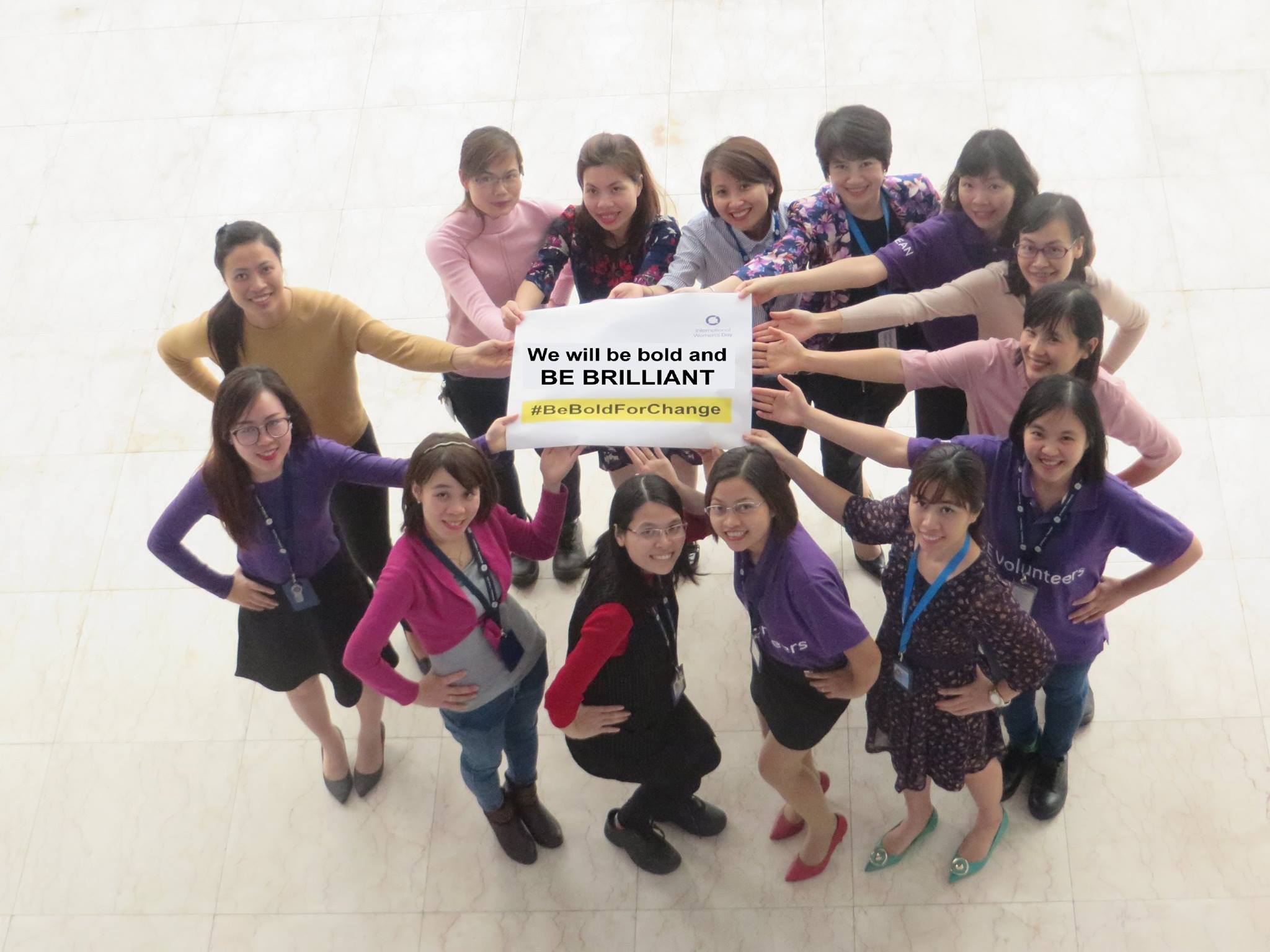 A place where all voices are heard
GE has very clear and transparent policies to ensure all voices are heard and innovation is encouraged.
This policy has been demonstrated with devastating efficiency during the COVID-19 pandemic. Bereft of the support of foreign experts, the Vietnamese personnel managed to step up and ensure the efficient operation of local factories without disruption. The wheels of innovation never stopped for a single day, churning out new achievements each day.
According to Son, one of the key elements of GE's policy are its shared values across all markets. "These values remained unchanged throughout the pandemic: acting with humility, leading with transparency and focusing on delivery for customers in all we do. These are the core values which ​​empower everyone at GE to live up to their full potential and succeed at their work."
Become a global worker
According to the Gender Diversity Annual Report 2021, GE employees hail from 169 countries. Almost 70 per cent of them work outside the United States, including more than 1,300 employees in Vietnam. Over 60 per cent of the company's revenue came from outside the US. Capitalizing on this global reach, GE's training policies aim to ensure employees can become global workers so they can confidently work in any environment, even outside GE.
GE has various young leadership training programs for newly-graduated students and engineers. Over 2 years, they are kitted out with the necessary technical knowledge and soft skills for commerce and management positions. They are also placed in a multicultural working environment with sufficient investments in training so that they can confidently work at any GE offices and facilities around the world.
Son also said the company's Matrix personnel management network empowers each individual to become their own leader and take full control of their professional development. This allows them to get the most training possible in a professional setting.
Employees spend a third of their day at the workplace, making it a significant part of their lives – which is why it is important for it to be an engaging and inspiring environment. GE strives to ensure the best for its employees in all areas, including earnings, gender equality, and career growth.
"We want our employees to wake up happy and full of energy every morning," explained Son, "assured that each day takes them closer to their personal goals and that their progress depends only on them."
Categories