This week's haul of news from the frontiers of science and innovation includes a piece about a nimble AI that shot down a seasoned Air Force pilot during a dog fight simulation, an article about a federal approval for the first human trial involving the DNA-editing tool CRISPR-Cas9 and a story about Israeli researchers who hacked a PC disconnected from the internet via its cooling fan.

Read on.





AI Beats Seasoned Air Force Pilot In A Simulated Combat For The First Time

[embed width="800"]https://www.youtube.com/watch?v=6V3gX-vDUUM[/embed]

Top image: Retired United States Air Force Colonel Gene Lee, in a flight simulator, takes part in simulated air combat versus artificial intelligence technology developed by a team comprised of industry, U.S. Air Force and University of Cincinnati. Image credit: University of Cincinnati

An artificially intelligent flight simulator developed by a University of Cincinnati doctoral student shot down a retired U.S. Air Force colonel for the first time when they engaged in a simulated dogfight. The AI, called ALPHA, uses genetic algorithms and fuzzy logic and can reportedly run on a little $35 Raspberry Pi computer. "I was surprised at how aware and reactive it was," said Ret. Col. Gene Lee after he lost the fight. "It seemed to be aware of my intentions and reacting instantly to my changes in flight and my missile deployment. It knew how to defeat the shot I was taking. It moved instantly between defensive and offensive actions as needed."



Federal Board Approves First Human Gene Editing Study Using CRISPR-Cas9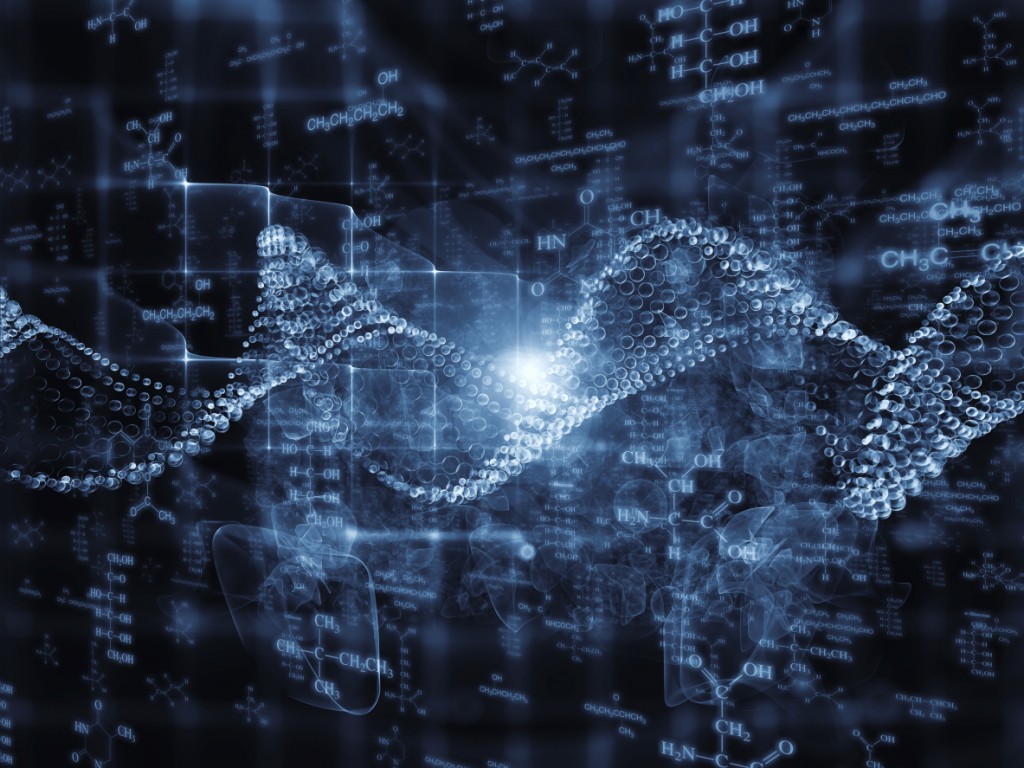 DNA illustration: Getty Images

A U.S. biosafety and ethics panel unanimously approved the first human study involving the DNA-editing tool CRISPR-Cas9, according to the medical and health news website STAT. Doctors in the trial will use the tool to edit human immune system cells so they would recognize and attack three kinds of cancer: multiple myeloma, melanoma and sarcoma. The study still needs a sign-off from the Food and Drug Administration and other approvals. The work will take place at the University of Pennsylvania and will be funded by the Parker Institute for Immunotherapy, which was launched by Napster founder Sean Parker earlier this year.



Remember The Ozone Hole? It Finally Started Shrinking


The ozone hole first appeared in the 1980s. Image credit: Getty Images

In rare good news from the climate department, a team of researchers led by Massachusetts Institute of Technology's Susan Solomon reported that the ozone hole is shrinking. "Observations and model calculations taken together indicate that the onset of healing of Antarctic ozone loss has now emerged in September," Solomon and her team wrote in the journal Science. The ozone hole emerged in the 1980s. It was burned in the atmosphere by Freon and other chlorofluorocarbons (CFCs)—chemicals used as coolants in refrigerators and air conditioners and also as propellants in hair sprays. The Montreal Protocol on Substances that Deplete the Ozone Layer outlawed CFC in the late 1980s. Three decades later, we may have proof that the ban is working.



Israeli Researchers Use Cooling Fan To Hack A PC Disconnected From Internet


An Israeli team used a fan to hack a computer disconnected from the Internet. Image credit: Getty Images

Researchers from Ben-Gurion University's Negev Cyber Security Research Center in Israel say they were able to hack a computer disconnected from the internet by just listening to its cooling fan. They first infected the target computer with a program called Fansmitter and used it to control the fan and generate an information-rich sound that could be decoded by a nearby device. Writing in a paper published on the arXiv site, that the method "utilizes the noise emitted from the CPU and chassis fans which are present in virtually every computer today. We demonstrated the effective transmission of encryption keys and passwords from a distance of zero to eight meters, with bit rate of up to 900 bits per hour."



Cells Never Looked So Sensational

[embed width="800"]https://www.youtube.com/watch?v=x5YVU36gkFk[/embed]

A group of scientists from Georgia Tech, Peking University and the University of Technology Sydney have used a combination of a microscopic mirror and a super-resolution microscope to observe cell pores and other tiny structures in 3-D. They say that the method, which relies on interference patterns between light passing through the cell and reflected beams, "could make a huge difference for scientists trying to understand what's happening in the micron-scale structures of living cells." Says Professor Dayong Jin from the University of Technology Sydney: "This simple technology is allowing us to see the details of cells that have never been seen before." The findings were reported in the Nature journal Light: Science & Applications.
tags